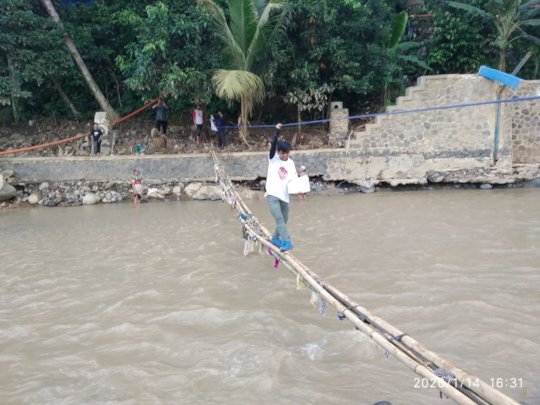 Overnight rain that poured on Jakarta Metropolitan Area (Jakarta, Depok, Bogor, Tangerang and Bekasi) for more than 12 hours since Tuesday (12/31/2019) afternoon. The high rain intensity at the beginning of 2020 resulted in flooding that inundated much of the Jabodetabek areas. According to datas more than 150,000 thousand people evacuate from their homes in Jabodetabek, and more than 10,000 displaced people in Lebak Banten.
Responding to the magnitude of the impact of flooding in Jabodetabek, Aksi Cepat Tanggap Foundation has taken action in this emergency response phase. The handling of the emergency response phase included evacuation, the provision of medical services, the establishment of humanitarian posts and public kitchens, as well as the distribution of aid packages.
Aksi Cepat Tanggap Foundation have implemented total disaster management, starting from the emergency response phase to post-disaster recovery. In this emergency response phase, our teams have been on standby since Tuesday (1/1/2020), and are spread across multiple locations that were most severely affected by flooding. ACT Team prioritize the evacuation of trapped residents, then simultaneously with the distribution of aid through our humanitarian vehicles.
In the emergency response phase, Aksi Cepat Tanggap Foundation has deployed 5 rescue teams to the flood-affected areas, to evacuate of residents who trapped in their homes by the flood. There were severely affected area by the flood, such as Pondok Gede Permai (Bekasi City), Ciledug (Tangerang City), Bidara Cina (East Jakarta), and others.
Pre-Hospital ambulances also deployed during the evacuation of the flood victims in Greater Jabodetabek area. On Thursday (1/2), the ambulances armed with emergency aid equipment took part in the evacuation of an elderly in Pondok Gede Permai area, Bekasi.
Aksi Cepat Tanggap Foundation establish 14 Regional Command Posts, each of which oversees 3 Central Regional Posts, including 5 posts in Jakarta, 3 posts in Tangerang, 2 posts in Bekasi, 2 posts in Bogor, 1 post in Depok, and 1 post in Karawang. Public kitchens has been set up to provide food to the flood-affected residents, both those who stay in their homes and those who are displaced. Simultaneously, distributes clean water and basic aid such as blankets and clothes for the flood-affected residents.
The long-term recovery project have been starting in areas those severe damages by flood since now. For example, re-build schools, bridges, and other public facilities in Lebak, Banten, Indonesia.
We kindly thank you very much for your generousity and sincerity to help affected people, your help really impact the unfortunate community in Indonesia.