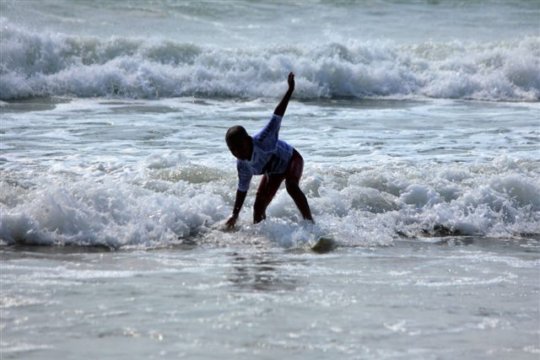 About two years ago, our Community Health Practitioners met a young boy by the name of Zolani*. At that time he was living with his mother in a small shack that leaked badly on rainy days.
The carers noticed that he was not well and referred him to our clinic where he was diagnosed with Tuberculosis and Epilepsy. We then started doing regular home visits and took the family food, clothing and ensured that Zolani was taking his medicine.
After a year of treatment, and with no significant positive results, Zolani agreed to an HIV test, which sadly came back positive. In addition a cancerous growth was found on his brain and he was sent to the Red Cross Hospital in December 2015. Fortunately it was not needed to operate and the doctors were able to drain fluid from the growth.
Zolani is at a local Primary School, but after psychological assessments, it was found that he should be in a special needs school as he has learning difficulties. Our careworkers managed to secure a spot for him with a school called Northern Lights, based in Port Elizabeth and he will start there next week.
In January this year, Zolani and two friends were playing on the side of a busy road in Missionvale. They decided to go to the "dam" (a build-up of rain water in the area) and had to cross the road in order to get there. They ran across, but sadly, one of the friends was disabled and could not run as fast as the others. A speeding taxi hit him and tragically he died on the scene. Zolani witnessed everything and was deeply traumatised.
We have ensured that he receives ongoing counselling.
On our staff we have a most wonderful and compassionate nurse who has taken a special interest in Zolani. Her name is Annie, and outside of her work at the Care Centre, Annie is very involved with local surf teams. As part of a fun day to introduce them to surfing, she took a couple of children from Missionvale (including Zolani) to the beachfront and a nearby skate park to see how well they could balance on a skateboard and Zolani showed real natural talent! For some of the children it was the first time they had seen the ocean! After a few similar "fun days", 12 children were chosen to attend a fully sponsored "surfing camp" over the Easter weekend in March.
The hours in the sun, the fun in the waves, the fellowship with other children from Missionvale – it all meant the world to Zolani and he has returned beaming from ear to ear.
However, his needs will be ongoing and it is ONLY because of people like you that we are able to care for him, and thousands other like him. It is YOUR FUNDS that pay for his weekly food parcel. YOUR FUNDS that make it possible for him to take his medication as he has something to eat. And YOUR FUNDS that make it possible for him to have enough energy to enjoy life, to play, to surf.
We cannot thank you enough.
*Name has been changed to protect his identity