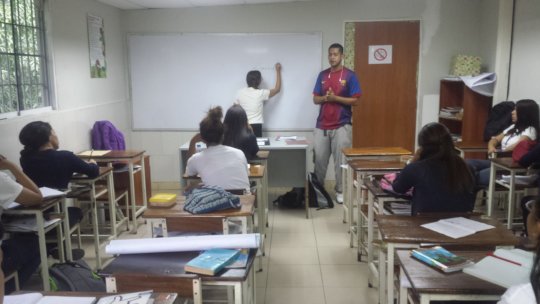 We fell very happy. As the cherry to our cake, we have closed this year of operations being enabled to provide financial preparation for 70 new youngsters that will know how to improve their Christmas budget through the Personal Finance programs we have implemented at school thanks to our donors.
Although we have not yet received funds allocated by our donors for this project along the year, we are sure we will count on these at any time from now on so we have taken in advance the decision of beginning our training at a Technical High School , where students are prepared for jobs within the administrative area for them to finance their livelyhood and further university studies.
Following our model of implementing our donors funds through prepared volunteers at schools or community centers attending low income populations, we have based our training on Personal Finance tools created to help people better understand how to use their money wisely to face their monthly expenses without loosing in the process while they learn and understand concepts as credit, debit or investment tools, in order to cover expenses, avoiding financial problems or personal loses for them and their families.
These programs class sessions have been implemented by university volunteers from the Economics Faculty of the most recognized National University formed by our organization, who have taught these young people intelligent ways to manage their actual and future budgets. These knowledge will be the basis for them to consolidate their finances or their future entrepreneur initiative, considering they are gaining the tools for a wise beginning.
We are very thankful to Mr. Andrew McGregor, the most consistent donor we have had, who has consistently donated to complete the small amount we have accumulated at the end of the year that allow us to continue with this education initiative, until we have completed the amount needed for a bank transference thanks to an anonymous donor to whom we also elevate an enourmeous "Thank You for all you have done for us".
The program still alive, thanks to our donors!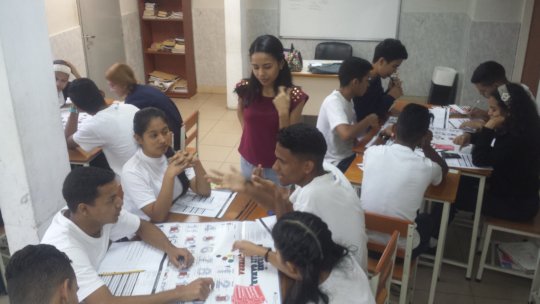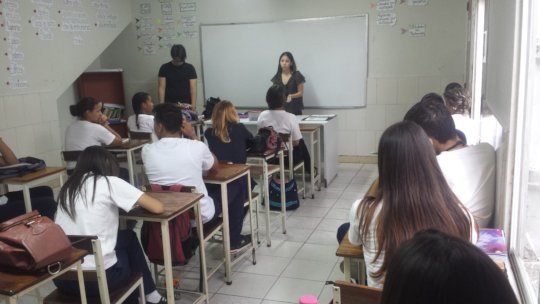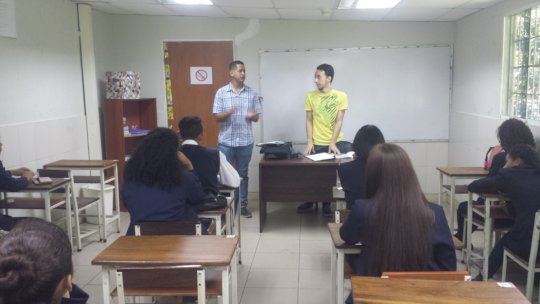 Connecting our program with the purpose of completing at least one cohort before Christmas time, we have reached a powerful alliance with Soroptimists, a group of professional women who dedicate time and efforts to provide women with knowledge to be productive although they had not reached high school or a professional career due to lack of resources, most of them from low income classes. Once they finish their classes, we have begun with our Women Entrepreneur for development program.
As per this alliance we have began our training addressed that we hope to complete around December 14. A group of 21 women are attending these classes which we have decided to initiate although we have not received yet the donations obtained until we complete a bigger amount in deposits in order to be able to absorb and justify banks transfer cost involved in this sending. However, we have taken this challenge in a positive mood, honoring a unique donor who has been depositing a small amount month to month for our intention to present him with a certificate for him to believe and be confident towards our work.
Women ages go from 17 to 77, all of them are oriented to success, although most of them experience strong daily problems in a a country, like ours, are struggling with very limited income, produce failures and increasing economic problems the country has gone through along since 1997, 20 years to date. In moments such as the ones we are experiencing our work cannot stop, many venezuelans are leaving the their homes and the country looking forward to obtain a better quality of life, but this dream of a new life cannont be achieved without preparation and with documents in order, so we focus our efforts in providing women the opportunity to be productive, remaining in the country based on new and different abilities to cope with poverty. This is part of our mission, make them believe in their own capacities teaching them how to organize their talents to manufacture products or provide services to others. We each them, mainly, to believe in themselves and elevate their self steem for them to be assertive and productive.
We hope to continue with our job for a long time, and to retribute our donors keeping them satisfied and informed on our advancements in this sense.
Although several moths our organization have gone through problems to complete its projects and commitments considering schools have not had regular operations due to severe socio political and street confrontations among both the civil population and the government. The country is experiencing a turmoil and severe crisis in many aspects of the everyday life. However, some results from the implementation of Personal Finance programs can be shown.
At the Pedro Madariaga School located in Merida, an Andean Region State, students who had received contents of personal finance made all possible efforts to avoid street obstacles and could reach their school. They were able to show how financial tools learnt through our program helped them to improve the financial structure of the youth company projects they were presenting to the community. Approximtely 25 students benefited from our training and could finally complete they project preparation.
This fact indicates that when tools for improving education are providing to interested students they not only received knowledge to better afford they preparation for work, but also motivation to improve their self steem facing their lives challenges at avoiding the series of obstacles life presents for them to achieve their goals to obtain a better quality of live and consequently a better future.
WARNING: Javascript is currently disabled or is not available in your browser. GlobalGiving makes extensive use of Javascript and will not function properly with Javascript disabled.
Please enable Javascript
and refresh this page.