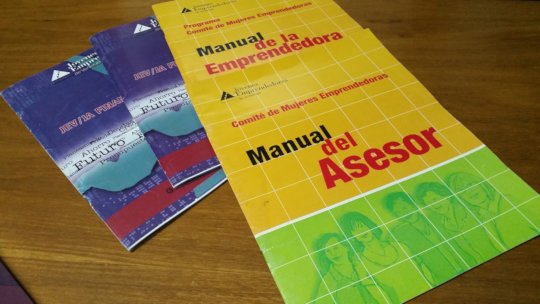 Beginning February the fourth 2018 donation was received and it has been used for issuing new books for the next cohort to be trained in March.
Nowadays we are managing the hyperinflation created by erroneous policies and malversation of public funds. Printing costs have increased to unexpected levels, as much as 1.000.000% in less than a year. Bills and coins have been issued without control while our organization is managing goals' expectations completing education materials with PDF's presentations and other less expensive deliverables in order to cope with these through reducing expenses in various lines.
We absolutely believe that in times of conflict it is necessary to remain active, to pursue on working for our beneficiaries being ready to improve reach once the order is recovered. That is why we continue, we still maintain our alliances with other organizations for the ones in need, and we are sure than in a short term all this mess will be controlled to initiate another favorable story in the life of our country and for its development Our organization will be there to contribute to this new route.
There are goods new! Although just a few funds have been donated to our project within the last 3018 quarter we have focused on our goal of expanding the impact to.ore students.
Following that intention, we have decided to train teachers with financial education principles for them to support our efforts at different school some.of these being remote. This decision has permitted us to reach 15 teachers in a training session . Thus, almost 400 students might be reached through them.
The Financial Education program ran mid November with the purpose to deploy it along students within the first 2019 quarter.
Thanks to our consequent donors our goal is near and luckily we will be able to complete it.duringnthe first half of 2019.
Just some weeks to go for Christmas and thanking God for the many blessings received, we are proud to report the completion of two new events: first, "Sharing thoughts with our women entrepreneur"; the initiation and prompt ending of the fourth cohort of Women Entrepreneur with support from many donors and in alliance with Cania, a center for breath feeding and nutrition guidance for low income women.
We have invested funds received for women financial education in the first event, which ran last November 12, initiating the Global entrepreneur week. Along a long morning and with support of various interesting women who have been successful leading their own business, women from different cohorts received tips and recommendations to better shape their initiatives, as they were provided with finance and soft skills tools to help them succeed, following these speakers' examplary roles.
A second initiative covered during this quarter, for third time in a row, count on 30 beneficiaries, women who has begun and will surely complete their training to be presented with a certificate as "Women Entrepreneur" the third cohort graduated at that center. Women attend this nutrition center where artisan work and other job tools are taught to help them produce and maintain their livelyhoods.These women attend the center to learn nutrition skills in order to better feed their kids. With our program these skills are put into action for them to be productive.
Success is the word. We motivate them to succeed and reach their dreams. We are sure we have done something positive to change these women lives along 2018. 65 women are our beneficiaries. 65 women will leave poverty while will be incorporated as productive individuals within our society.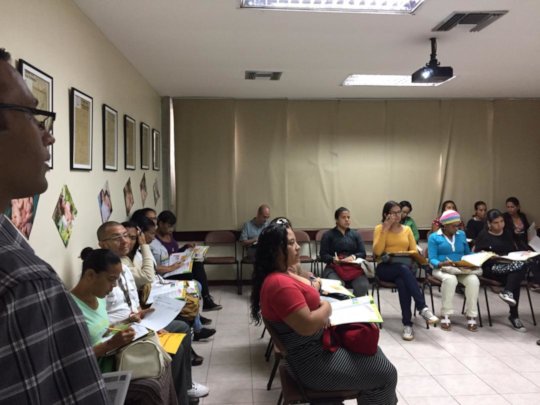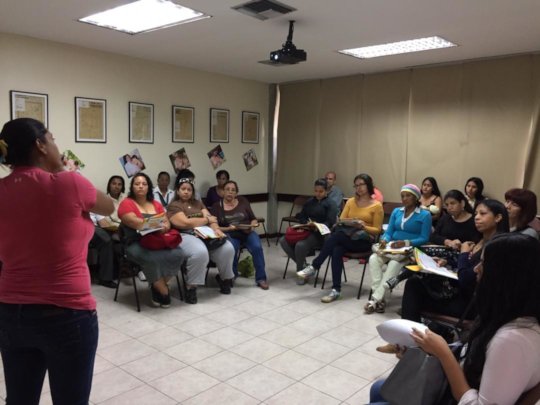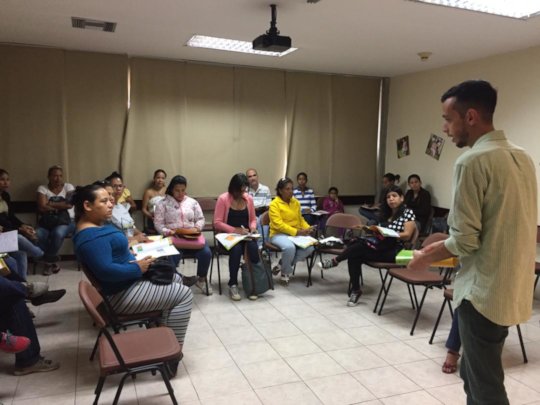 WARNING: Javascript is currently disabled or is not available in your browser. GlobalGiving makes extensive use of Javascript and will not function properly with Javascript disabled.
Please enable Javascript
and refresh this page.