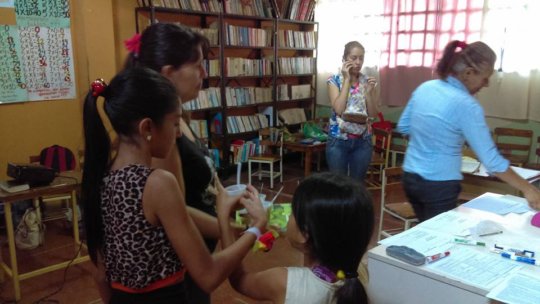 As many of you are aware our country is in the midst of turmoil having never gone before through a situation like the one we have experienced along the last four months. Civil confrontations against goverment military forces and urban guerrillas supported by it have left a devastated territory while more than 130 young people have died. All aspects of our lives are affected, lack of food and medicines, people starving, children death for hunger. Education is one of the worst aspects.
Schools have not opened on a regular basis for three months neither community centers where out of school programs are implemented and entreprenurial projects are developed. Our programs are implemented at some of these. Several difficulties have impeded to advance to train new cohorts.
Donations have also been lesser than in prevoius quarters so the amount for a bank transfer is not justified until we add some more generous donations to our budget to enable implementation. Nonetheless, our conversations and agreements with two especific communities that are attending women in other towns out the capital territory are still in place so we expect to begin at least two additional program trainings to cover up to 40 new women with our financial education and entreprenurial contents.
As the regular school year will be delayed due to the use of these mentioned spaces for regional elections (Municipalities's Majors and states' governors) on the first week of October, we anticipate to begin our programs on the second week of October, after Columbus Day. We expect to have completed our training at the end of November in order to graduate a next cohort before year end.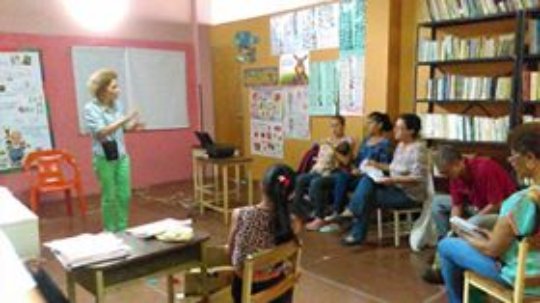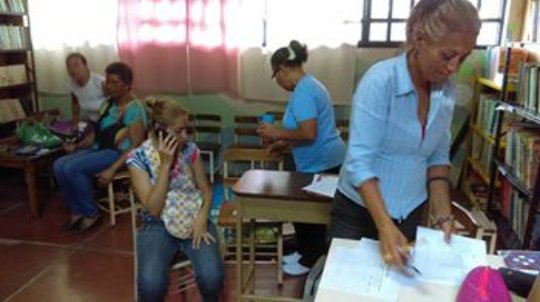 Since April to date our country has been experiencing severe socio-political confrontations. An adverse civil climate has affected our operations as it depends on schools to implement its programs. Education facilities have had to close their doors to keep their infrastructure safe while avoiding violence and attacks to people and things. Nonetheless, against all odds, teachers and directors of the Pedro Madariaga Technical School located in Merida, one of the Andean states, have reached their school facilities to provide our financial education classes to students attending 10th and 11h grades, as part of our agreement to reach remote schools with our contnts.
By performing roles, playing financial education games and searching for creative financial solutions to every day problems, these new cohort of students have learned important financial contents while have found answers to their everyday situations. These learning will help them reinforce the traditional education with abilities for life and concepts that will be implemented to solve financial situations in their daily lives as well as within their initial entrepreneur initiatives, considering preparation at this school aims to provide them with the practical tools them for being entrepreneurs.
We are very proud of these teachers who have turned adversity into success, as well as students who resulted benefited by the program, who have overcome adversity looking forward for a better future. Without their willingness and our donors' confidence on our mission we had not been able to obtain these results. Our consistent donors make the difference. We are thankful to them all.
Attachments: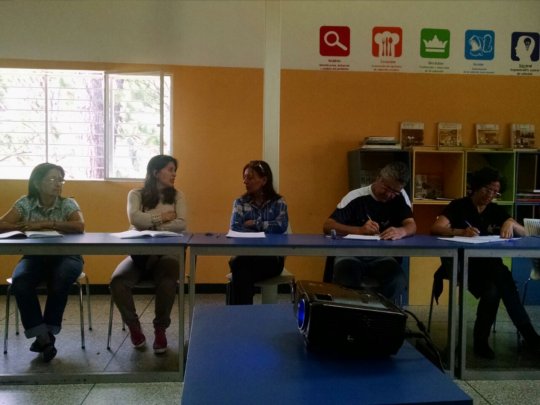 San Cristobal used to be the most important city within the three Andean states at the western Venezuelan boundary. It has been dramatically affected by the people of Venezuela civil confrontations facing the dictatorship installed since April 2017 without population support.
It was this area were we have decided to invest US$ 75 funds received within this term to support women from a local San Cristobal community with twelve hours of financial preparation and guidance for them to develop abilities to accomplish accountable small businesses from their home made groceries and goods into productive initiatives based on cooperative economy.
A community of 20 women were benefitied from this training which content was provided by our organization and taugh by two professors prepared by us back in February. This new way of implementing our training allows us to reach far localities with support of local facilitators to expand our action. People trained are dedicated to marmalade production sewing custom made clothing and Hair and nail Styling. It serves a 2000 people community and provides daily sustain to approximately 80 households.
WARNING: Javascript is currently disabled or is not available in your browser. GlobalGiving makes extensive use of Javascript and will not function properly with Javascript disabled.
Please enable Javascript
and refresh this page.