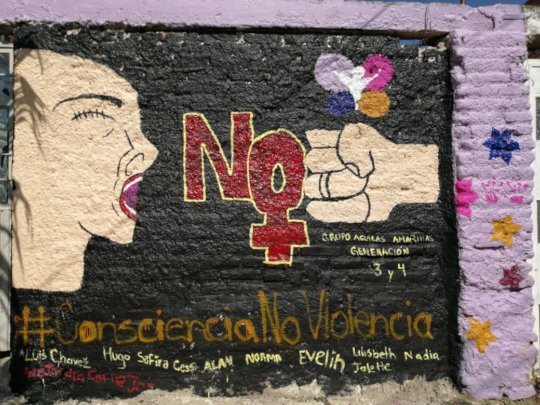 After 4 years in the Mayama Skills Development Model, 82 children conclude their process, increasing their abilities and maturation age; that is to say, that on average the children graduate between 9 and 13 years of chronological age, they managed to level their age at that age. This means that they improved their self-esteem and managed to control their impulses, in addition to introjecting a culture of peace and a broader vision to choose, freely and assertively, a life project in terms of health (addiction prevention), education (staying in school), reproductive life (sexuality according to its maturation stage) and access to decent work; under a Human Rights perspective.
After graduating from Mayama; It is expected that the practice of their skills will take them from the individual to the interpersonal and the community. To demonstrate their skills (reflect, communicate ideas, think), team projects were implemented to intervene in their communities: 1) Mural for raising awareness about domestic violence, 2) Fukuoka Bombs workshop for the sowing of vegetable gardens, 3) Workshop the plate of good food to raise awareness about obesity and personal health care; taught in schools, 4) Reforesting my community taught in some colonies whose logistics consisted of truck stops and houses, 5) Mexican Games Olympics, in the colony and here were Mexican game competitions such as roosters, among others and 6) construction of giant PET container made of inosidable steel. In this last phase the methodology of project learning (learning by doing), children put into practice their thinking skills through the reflection of a problem in their colonies: raise a problem, inspire, investigate, solve, and prototype creation to solve the problem (product, video, machine, documentary) so that children become change agents.
As for families, they increased their stronger parental skills to maintain a more conducive development scenario for the child that promotes the restoration of their rights, the rights of their children, and a community life with more support networks in the colonies that it promotes. break cycles of marginalization and violence.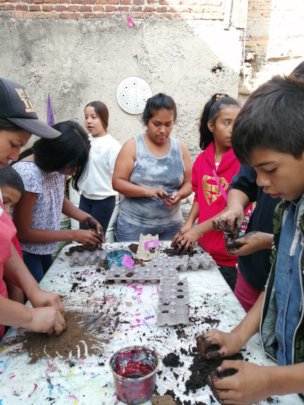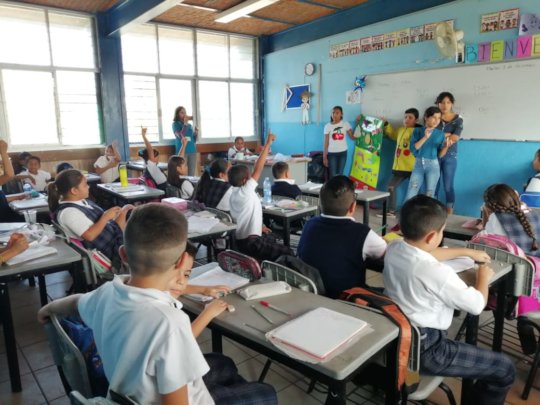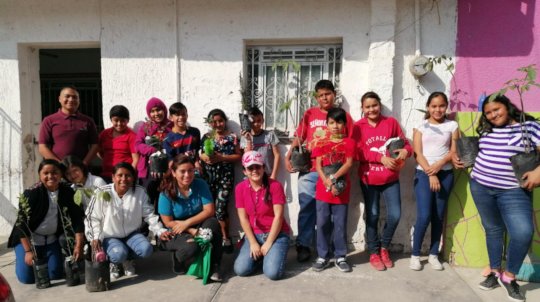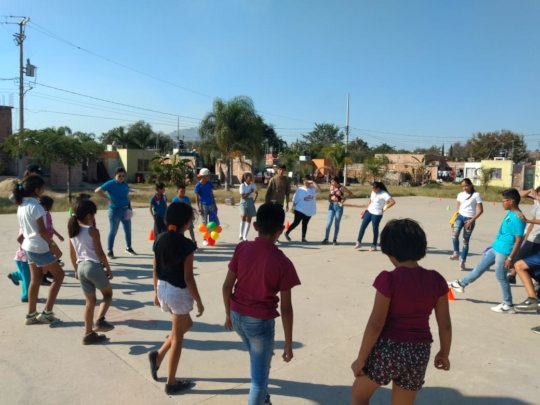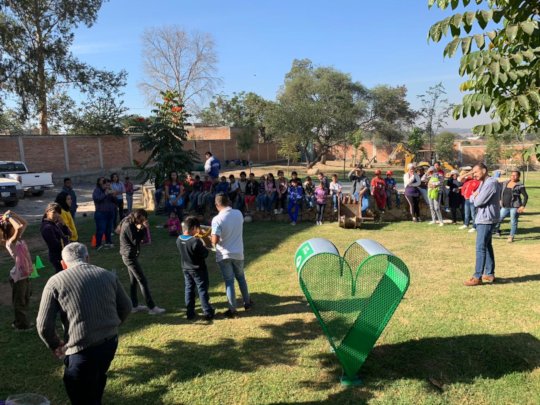 2019 was a great year for Mayama. Our number of beneficiaries grew from 120 children in 2011 to double children in 2019 to 289 and 53 families in Family Intervention Program. And also we visited to UN in order to present to Mayama Model and the new recent aspect with a Mexican enterprise "PETSTAR" that includes elements from an economy circular; as an example of project that includes he objective number 8 of 2030 agenda.
In terms of professionalism, we obtained a renovation and achieved the maximum level of transparency and resources management by the Mexican Philanthropy Centre (CEMEFI) and this is for us an opportunity to thank our donors for their confidence. We are now taking a path of constant evaluation, beginning with the children's improvements, and from the team as well, and also a commitment to share our results with both donors and beneficiaries (families).
And finally in this December we say goodbye a entire generation of 82 children that conclude their program; and we celebrated with a traditional Mexican party call "posada" with all families and children from Mayama.
Thanks to be part of Mayama this year.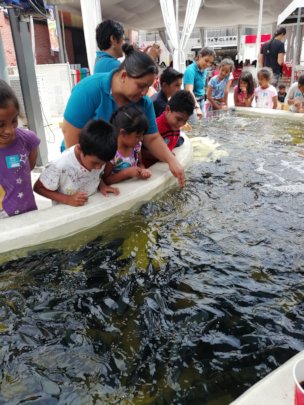 What's your best memory of summer when you were a child?
As humans, experiences are a powerful element that help us grow and know the world that surround us, specially during childhood. For this reason, we are always in search of learning experiencies for our children that help them create amazing memories.
This summer wasn't the exception, on the first week, children visited the local Zoo, in which they discovered the animal species that exist, the enviromental conditions that they need and the importance of taking care of the earth as the home that it is for all of us.
The second week they visited the local Aquarium, which was a sensory experience because of all the beautiful colors of the fish. Children were amazed by the diversity of sea animals they saw.
It was a great summer!
After it was finish, they were ready to go back to school. With the help of a local company, all of our children were able to have new school supplies, making possible for all of them start school on time, accesing their right to education.
Thanks for being part of our story through your donation.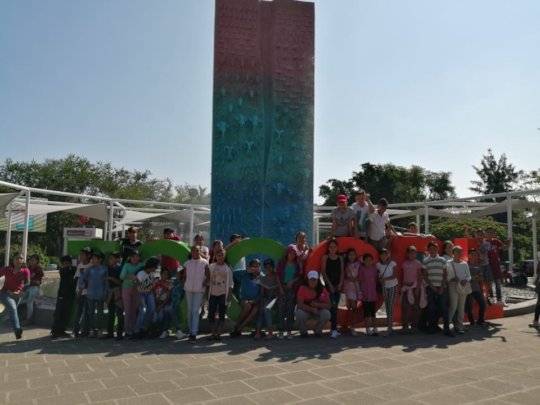 WARNING: Javascript is currently disabled or is not available in your browser. GlobalGiving makes extensive use of Javascript and will not function properly with Javascript disabled.
Please enable Javascript
and refresh this page.