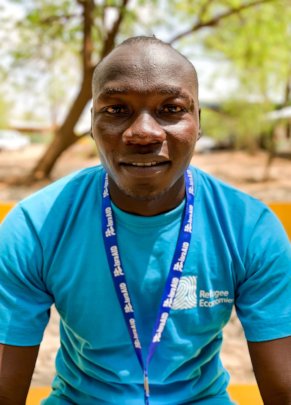 Since 2011, IsraAID has been working in the Kakuma refugee camp in Kenya. We have established Water, Hygiene and Sanitation (WASH) projects, psychosocial support networks, Child Friendly Spaces (CFS), among other education, protection and mental health projects. Due to the recent COVID-19 global pandemic, many of our IsraAID's activities in Kakuma have been put on pause, or adapted to comply with government regulations.
As of May 16th 2020, there are no confirmed cases of the virus in Kakuma refugee camp, however, restriction of movement of persons in and out the camp remains effective until at least the end of May. Additionally, residents are under a 7 pm - 5 am daily curfew (national directive by the Government of Kenya) and all movements in and out of the camp have been restricted to only essential services, and cargo.
Support for vulnerable groups must be prioritized. For IsraAID, that means the refugees we work with, who live in often-overcrowded, under-resourced camps, with limited access to medical care and safe water.
These new regulations that encourage social distancing do not really work within the refugee camp context. If the virus were to spread to Kakuma, it would be very difficult to contain. Water, for instance, is only available from communal boreholes. It is the same story for picking up food distributions. Kakuma camp's population cannot avoid gathering in public — it is how they get their essentials.
On top of the need to collect basic necessities like water and food, refugees in Kakuma have no access to hand sanitizer and, for some, even soap is in short supply. Without the income to purchase these hygiene products, they rely heavily on aid from UNHCR, further limiting the capacity to reduce the spread of coronavirus if it reaches the camp.
IsraAID has been forced to halt its child-friendly services in order to limit exposure of the virus to children. While many organizations are now moving their work online, the population of Kakuma camp has limited access to the internet and most of our services involve heavy personal interaction. We have, therefore, had to be creative in how we provide our services when our usual facilities are closed, and many of the staff are working remotely.
In terms of the daily life of the refugees we work with, this means that children will not have access to child protection services, and field staff and facilitators will be without work for an indefinite period of time. Our field teams, which are made up mostly of refugees from the community, have been raising awareness on COVID-19, hygiene promotion, and psychosocial support activities to parents and caregivers whose children are registered to our facilities. We have been reaching the families in Kakuma through phone calls, since most of our beneficiaries do not have regular access to the internet. We are also doing followup phone calls to ensure that the information has been understood fully, and shared among the family. This has really been helpful in addressing their concerns and offering psychosocial support. If necessary, we can also refer individuals to the relevant agencies for further support.
We are also supporting partners through mental health and psychosocial support (MHPSS) coordination, working in groups to develop scripts for radio shows. These aim to help children deal with stress and anxiety during this period.
We look forward to re-opening our Child Friendly Spaces as soon as the authorities deem these activities safe. In the meantime, we are finding ways to keep working with these communities while the coronavirus-related limitations last.
Thank you for your support refugees in Kakuma during this especially challenging period.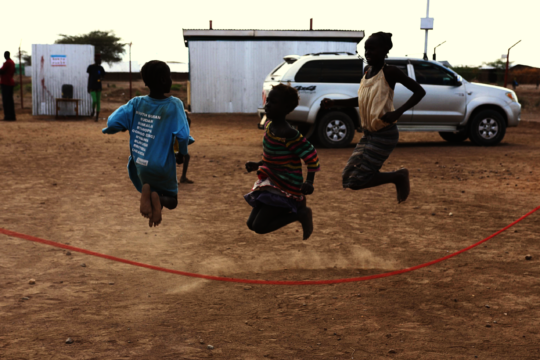 Links: