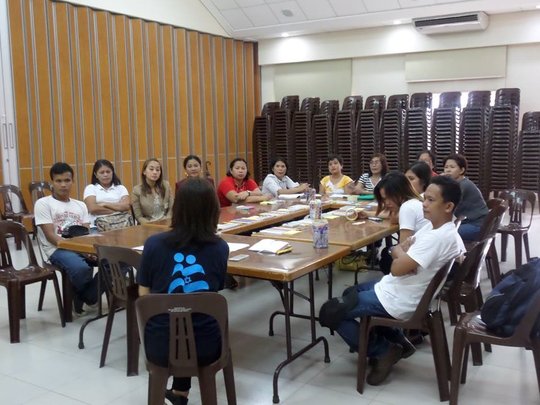 24/03/2015
ISRAAID INTEGRATED RESPONSE TO TYPHOON HAIYAN
Leyte, Philippines
Background
On November 8th 2013, the Philippines were devastated by what is being called the most powerful typhoon to have made landfall in modern times. With sustained winds of over 200 kph (peaking at 315 kph), typhoon Haiyan, locally called Yolanda, killed over 6,000 people, injuring more than 27,000 others, displacing approximately 4 million people, and affecting a grand total of 16 million people. 48 hours later, IsraAID's first emergency team left Israel.
Mental Health and Psycho-Social Services
On June 30th IsraAID started its second phase of Psycho-Social support training program in Ormoc City. The program, provides training about a different aspect related to the family each month. The month of January focused on substance abuse, the month of February focused mourning and loss in the family and lastly the month of March focused on Domestic Violence (the evaluation is still in process). The training is being conducted to four main groups, each group is been trained for two days. The program is a one year long program that will address different topics regarding family consulting each month. Each month the same participants will attend the training, who will be from four different departments:
Group 1- Department of Health Midwifes and health workers (an average of 18 participants arrived to the training in this 3 months).
Group 2- Department of Education: teachers, guidance counselors, school nurses (an average of 15 participants arrived to the training in this 3 months).
Group 3 Disaster Responders: police, religious sectors, prison officers, firefighters (an average of 15 participants arrived to the training in this 3 months).
Group 4- City Social Welfare and Development: social workers (an average of 20 participants arrived to the training in this 3 months).
1 - Substance abuse- The lecture and experientials were given by an Art Therapist from Korea, Sunhee Kristin Kim. She is a licensed art therapist not only in Korea but also in New York where she stayed for 15 years. She worked in the hospital with elderly and also with varied age group who are substance abusers and how its issues affect each member of the family and the family as a whole.
It could be concluded in the summary of the evaluation that the Social Welfare group of participants is familiar with the topic since it is one of the major concerns in society today. It could also be noted that the topic was very relevant to the city health worker department and the department of education because they are working with a lot of patients and students in the school who are exposed to substances that may result to abuse.
So much learning was taken from the topic on substance abuse. There were certain issues that need be dealt with when it comes to substance abuse and these are: low self-esteem, feelings of lack of control, loneliness and difficulty making relationships. These issues in the individual can result to substance abuse. It is anything that a person needs in order to go on with his/her life. When a person has substance abuse issue, these materials may tend to control the person instead of the person controlling the material. It is difficult to stop because it becomes the love object. His world tends to revolve around it. People with substance abuse depend on instant gratification from the substance because they cannot tolerate frustrations.
The following are the feedbacks given by the participants to the question, "Do you think that this training is important after the super typhoon Yolanda?"
"Yes, because people were depressed after the typhoon, expertise of this kind is vital and needed."
"Yes, because it helps a lot especially in every family to deal with substance abuse problems."
"Yes, because it releases our stress and gives more strength."
"Yes, because art will make them do something to occupy themselves and forget their traumatic experience and make them realize that there are things they can do for themselves and community."
"Yes, because we were able to express our inner feelings and it refreshes us. It also adds to our knowledge in handling difficult situation that arises as our life goes on."
"Yes, very much important because this would help us to deal with tragic experiences after yolanda and would motivate us to be inspired to be more helpful and continue to be a role model to our students."
"Yes because this is useful in handling family issues in connection with substance abuse."
"Yes because the topic is applicable all the time even when there is no typhoon."
"Yes since there were many traumatized victims that do not have healthy coping and does not know whom and where to go for emotional help."
"Yes, because most people after Yolanda have low self-esteem so we need to provide them with ideas on how to overcome bad strategies into a good one."
"Yes, because after Yolanda many people became substance abuser and there is a prevalence of substance abuse and we are now equipped on how to address substance abuse issue."
--For participant details, please see attached report.
2 - Grief, mourning and loss in the family- the lecture was given by an Art Therapist from Israel, Esti Avnon-Kalev. A Doctor of Philosophy in Psychodrama therapy. She was working as a Guidance Counselor in a school in Israel before. She is also the Head of the Psychodrama training in the Graduate School of Creative Arts Therapies at Haifa University.
It is evident in the evaluation that the seminar presented new ideas to the CSWD group compared to the DepEd and the DOH group who may have been exposed to trainings and seminar related to the topic. It can also be noted from the evaluation that the participants really learned a lot from the training in terms of knowledge about the topic and especially with the activities given by the therapist because it gave them a new way of looking at loss, grief and mourning in the family and has provided them with tools to help them personally and professionally.
This topic has not been considered very important and is less discussed not only in the Filipino culture but in most of the culture around the world not because it is a taboo but it is considered insignificant by many. It should be remembered that no one is exempted in experiencing loss because in one way or another all of us have experienced it but at different degrees. If not properly addressed, this could result in changes of how we look into life and how we react to every situation that we may face in the future. There are different kinds of losses but the most painful of all is the loss of someone or something that we love the most.
The following are the feedbacks given by the participants to the question, "Do you think that this training is important after the super typhoon Yolanda?"
"Yes, because a lot of people suffered from pain, trauma, grief and loss so what we learned today would really help us."
"Yes, because we can apply the training at anytime and to any person without a typhoon."
"Yes, the topics are important after the wrath of Yolanda because it helps to ease the pain and trauma experienced."
"Yes, because in day to day life we can use this experience and help others in dealing with their situation."
"Yes, because it helped me gain techniques on how to handle one's life after experiencing loss in the family".
"Yes because it is helpful in times of emergencies so that i can manage my mourning first before rescuing
other's who are mourning."
"Yes because we all know that all of us have lost properties and even loved ones. It would help us overcome
trauma and deal with it."
"Yes, because many victims kept their trauma within themselves and don't know how to release it. A trauma
that is unattended is not healthy for the individual."
"Of course it is. It helps survivor to understand and appreciate the brighter side of life despite the calamity. It can somehow lighten their loads-emotional and psychological."
"Yes, because it will help people who doesn't know how to resolve their problem in times of grief and trauma in life."
--For participant details, please see attached report.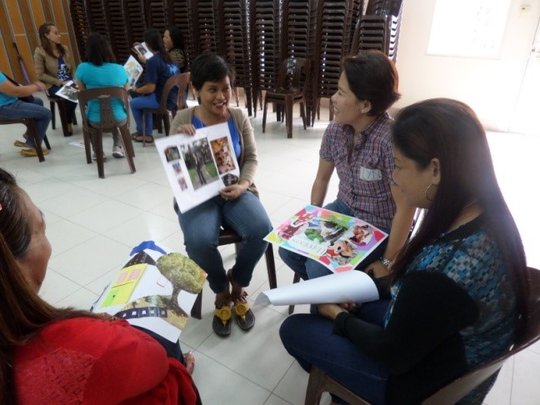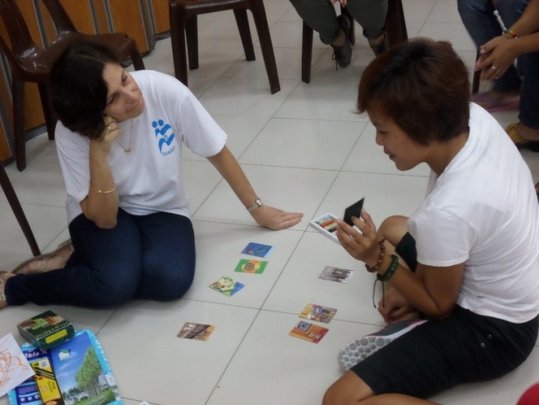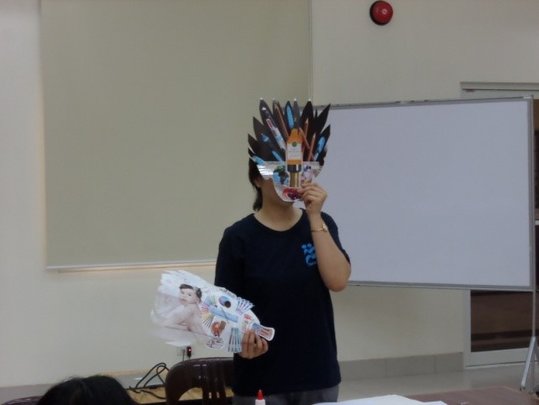 Attachments: