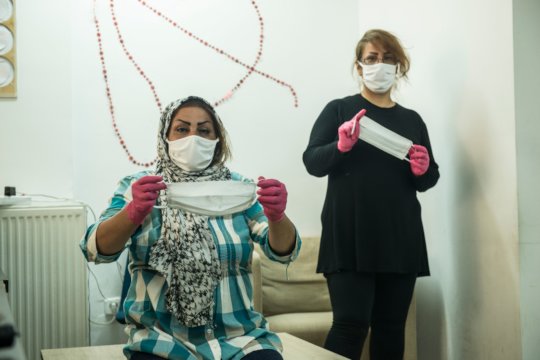 How do we get through this crisis? It's the question on everyone's lips. By now, we're used to hearing – and following – all the key messages. Stay inside. Keep at least two meters away from anyone else. Wash. Your. Hands.
But what happens in places where these important public health instructions aren't just a shift in lifestyle, they're basically impossible? That is the reality for many of the world's refugees.
In Kakuma Refugee Camp in northwest Kenya, home to more than 190,000 refugees who have fled conflict across the region, water is in short supply. IsraAID runs three safe spaces in the camp offering daily activities, education and – crucially – safe water for children. The new regulations brought in to help control the spread of the virus have forced our team to temporarily suspend these activities. But without these safe spaces, many children in the camp will be at greater risk. Add to that severe shortages of medical facilities and personnel and it's clear that a coronavirus outbreak in Kakuma could be devastating.
Thousands of miles north of Kakuma, the Greek island of Lesbos is one of the main entry points to Europe for refugees fleeing conflict and political persecution in Syria, Iraq, Afghanistan and around the world. Many of them end up in Moria Refugee Camp. More than 20,000 people have been pushed into a camp designed for just over 3,000. The day-to-day potential for harm has now been coupled with the risks of a global pandemic, and fears about a potential outbreak in Moria have risen as cases of COVID-19 have been reported on the island.
In order to meet the challenges of the pandemic head-on, our teams are coming up with creative solutions to keep programs running and contribute to a global effort to reduce the spread of the disease. In some places, like Greece, where most of the refugees we work with have access to smartphones, we are transitioning our classes and services online or providing activity ideas and homework for children.
In Kenya, in addition to food supplements to combat malnutrition, we are donating other basic and medical supplies, including soap, hand sanitizer, malaria test kits, and more.
We will get through this thanks to a big, shared effort on the part of governments, businesses, NGOs, and communities. No one has all the answers, but if we first acknowledge that we're all in this together and that everyone can play their part, then that is an important start. For IsraAID, this means doubling down on our commitment to the often-vulnerable communities we work with to help navigate a safe path through this crisis by providing public health information, distributing hygiene supplies, putting classes and trainings online where possible, and – yes – making sure people can wash their hands.
Thank you for supporting refugees around the world.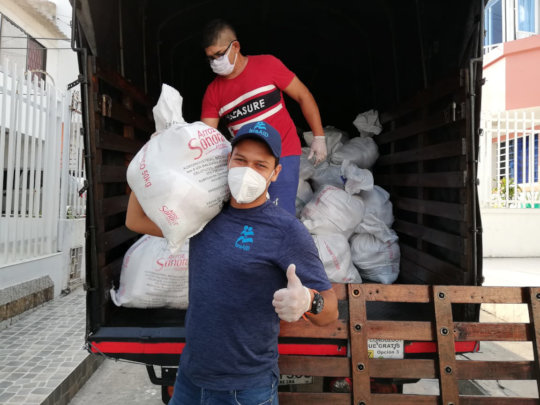 Links: