Dear Friends,

Just a quick note to let you know that our project has been delayed yet again. Despite submitting all the required paperwork to the concerned Governmental Departments, they continue to delay approval and make things difficult for us. Our Founder visits them almost on a daily basis but to no avail. As part of our guiding principles, we have never, and will never pay a bribe. We are left with no alternative than to submit a written complaint to the highest office, which will be done before the end of this week.
That being said, we have decided to temporarily close this project page until we can give you photographic evidence of the commencement of the project. As soon as foundation work commences, we will re-open the page. Please bear with us.
To all those who have contributed already, rest assured that your money is safely kept aside towards the project. Thank you so much for your faith in us. We will not let you down. You will hear from us soon – this is our promise. Nothing can derail our vision and commitment to save more vulnerable and abandoned children with intellectual disability.
Thank you for understanding.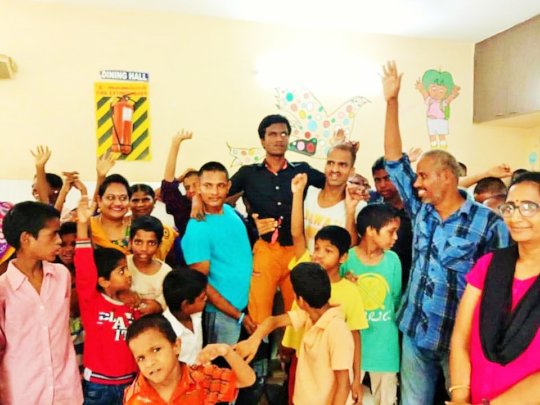 We are happy to share the wonderful news that Mukesh, our visually challenged teenager, has aced the 10th Standard SSLC Public Exam with 401 marks out of 500. Although completely blind, Mukesh is not one to wallow in self-pity. What he lacks physically, he more than makes up for in intelligence. Little did we know of his many abilities when he was rescued at Kilpauk in Chennai, years ago. Although starting an academic program much later than others his age, Mukesh showed tremendous progress in studies and we decided to enrol him in St. Louis School for the Blind, Adyar. Of keen wit and mind, Mukesh not only aced at studies but also at music that he learnt to play at this school, famous for its orchestra of blind students.
It is said that "many have sight but few have vision". The complete opposite is true of Mukesh. Always an achiever – in fact stubbornly so, he never takes "no" for an answer and finds strength and means to accomplish goals he sets for himself. He wants to pursue higher education and we know that's exactly what he'll do! We are incredibly excited at his potential to lead a powerfully inspiring and purposeful life.
[The Secondary School Leaving Certificate (SSLC) is a certification obtained by a student on successfully completing the public exam at the end of the secondary schooling level in India. The SSLC is obtained on passing the grade 10 public examination, popular in Indian states, especially Kerala, Karnataka, and Tamil Nadu. The door to higher education is now open to Mukesh or he may choose to join trade courses of his choice. Should he pursue studies, he will enter Pre-University for two years after which he could enter a university for undergraduate studies.]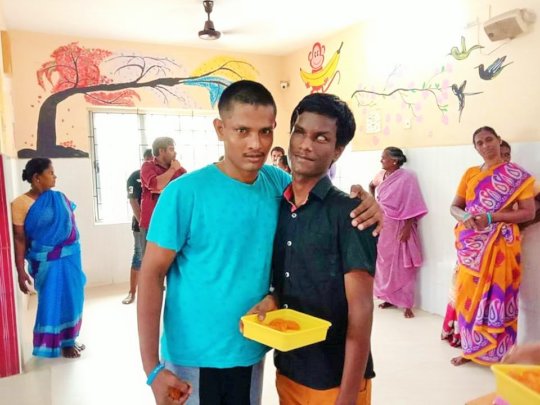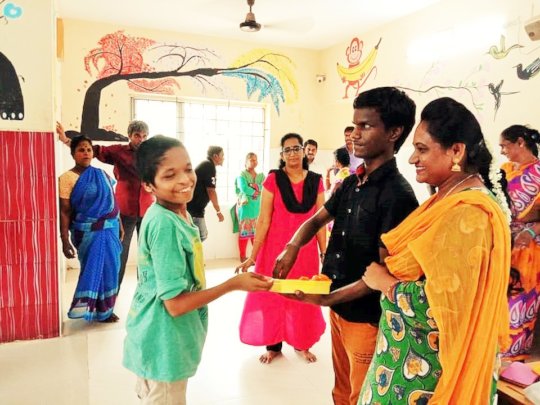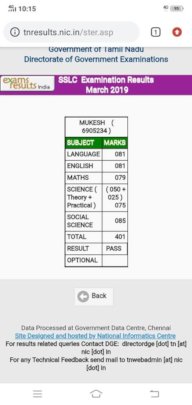 Links: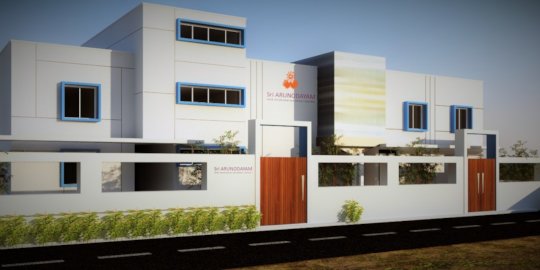 Dear Sponsor,
Recent changes in Governmental policy concerning large-scale construction in Chennai has slowed down the pace of our program. The Government has now introduced a new online portal that requires the resubmission of all documents (that we had manually submitted when we set up this project page). With general elections happening across India, the State of Tamil Nadu just went to the polls last week, which has caused a further delay in Governmental approvals to the project.
That being said, we've completed a considerable amount of work in the meanwhile.
We received the Land and Layout approvals from the Chennai Metropolitan Development Authority (CMDA). The Architect's plan has been drawn up and approved by Sri Arunodayam's Board of Trustees. We have also received Sub-Division approval (which is part of the building plan approval) from the Chennai Corporation. We had completed the soil test and a pile foundation was recommended considering that the building is to be constructed on the shore of a lake. Based on this recommendation we have drawn up the structural design as well. An application for the approval of the building plan has been submitted and is being processed. As per our policy, tenders for construction have been sourced from three reputed builders in Chennai and the Board of Trustees will make the selection.
We are eagerly awaiting the last approval from the Commissioner of Chennai Corporation and will immediately commence construction as soon as we receive it, which is likely to be in the month of June 2019.
We thank you for your patience. Watch this space for more information in the coming months. The hard work in terms of all Government requirements and paperwork has been successfully completed. You will hear from us as our campaign takes off. Thanks again for your good wishes and support.
Links:
WARNING: Javascript is currently disabled or is not available in your browser. GlobalGiving makes extensive use of Javascript and will not function properly with Javascript disabled.
Please enable Javascript
and refresh this page.