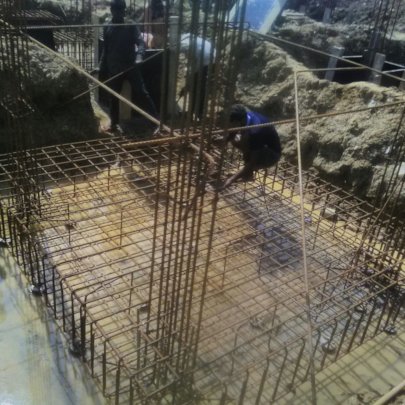 Dear Benefactor,
Thank you for your patience. Glad to share that since our last report, we have successfully completed the pile foundation or deep foundation stage of construction. Today we complete the next phase known as "pile capping". Tomorrow, construction commences on the basement, followed by the first roofing, all of which will be complete within the next 45 days. We will share those pictures with you in the next report.
We are extremely excited about these developments. Trusting providence and continuing to knock on doors each day, we are grateful for every contribution coming our way to help get this new facility up, so that more abandoned children can be rescued.
Apparently we haven't shared construction cost information with you before. Our apologies.
Here's a quick view of the scale of this project.
We had first planned a 10,000 sq.ft. building but the Government subsequently revised the Floor Space Index (FSI), which resulted in increased floor space for construction. We are now able to build a ground floor (stilt structure) and first and second floors, increasing our building area to 13,168 sq.ft. This new 'residential cum rehabilitation' facility is designed to accommodate 100+ more children than we have today (115 currently residing at separate facilities for girls and boys). The new home will have its own medical center, physiotherapy and special education rooms, a large vocational training center, dormitories, restrooms, a centralized kitchen/pantry and dining room, therapeutic garden spaces, and progressive rehabilitative therapy spaces such as hydrotherapy units and specially constructed play units.
The construction cost alone amounts to INR 3,29,20,000/- (Rupees three crores, twenty nine lakhs and twenty thousand) i.e. around USD 463,155/- In addition, we need to furnish the home with special rehabilitation equipment. We are speaking to donors to consider sponsoring the construction of rooms or to even consider sponsoring a square foot at a time! The options are endless. [We've attached a table highlighting cost of construction for children's rooms. These areas are up for direct sponsorship. Other sections such as the administrative wing, stores, laundry, ramps, lifts and other important spaces have not been included.] Do share the word with your family and friends. Any help will be much appreciated!
In the meanwhile, rescue and rehabilitation work continues at Sri Arunodayam. With our existing infrastructure it's a bit of a squeeze but we cannot turn children away – children like three-year old Vaishnavi who came to our door last week. Vaishnavi was abandoned by her 54-year-old mother who has borderline personality disorder. The mother herself appears to have been abandoned and is currently receiving treatment at a separate home. The Child Welfare Committee insists that Vaishnavi remain with us as she has severe acute malnutrition, weighing a mere 4 kilos! Here's a picture of her all bathed, refreshed, fed, and basking in the attention she's receiving since she got here!
More updates soon!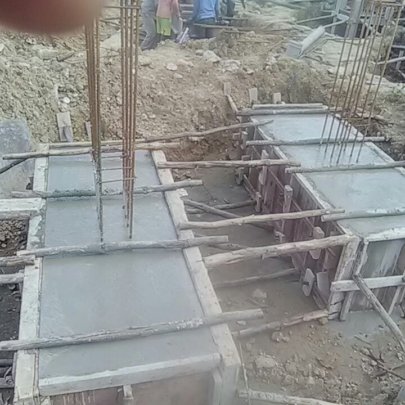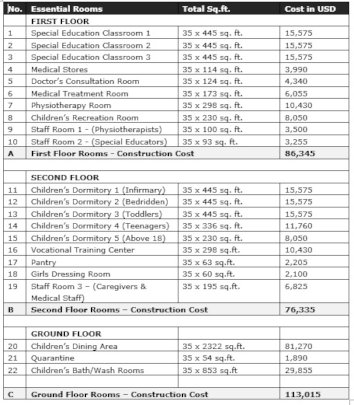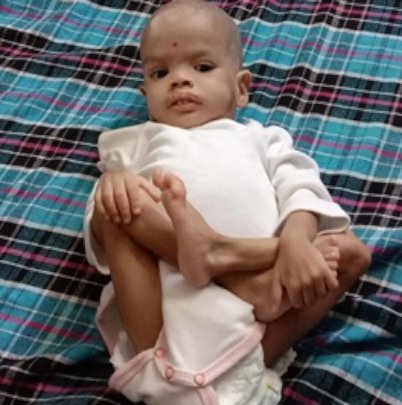 Links: