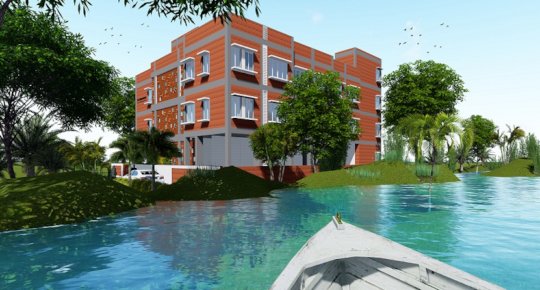 We have great news for you - our project is back on track!
In past reports you would have read how difficult the government and local authorities made it for us that we were considering closing our project page (not the project of course!). Our guiding principles do not allow us to indulge in the prevailing immoral practice of bribing, and this uncompromising stand has had its repercussions. After a year's delay, the project finally commenced with the laying of the pile foundation on August 28, 2019.
As this new home will be situated on the shore of a small lake, pile foundations or deep foundations are absolutely critical. 74 large columns made from steel and reinforced concrete have already been laid since August 28. Construction is temporarily on hold due to heavy monsoon rains, but will continue by month-end where pile cap beams will be laid over the 74 columns (capping beams are steel and concrete beams that tie all the piling together to reinforce the entire structure, as designed to our engineer's specs.)
Here are a few pictures of construction work on the site. Now that things are back on track, we will keep you posted through regular reports with photographic evidence.
Our sincere thanks to all who contributed already to this project. Be assured that every penny has been utilized towards getting this up and running. Thank you for believing in us. Do share this information with your family and friends, and help us get more vulnerable orphaned children off our dangerous streets! As our partner in this project, you have a wonderful opportunity to become a foster parent to 100 little orphaned girls with intellectual disability, leaving your lasting legacy of love for all time!
Watch this space for more.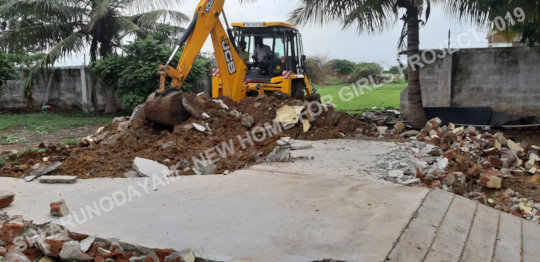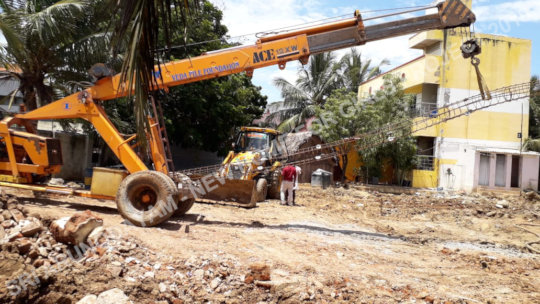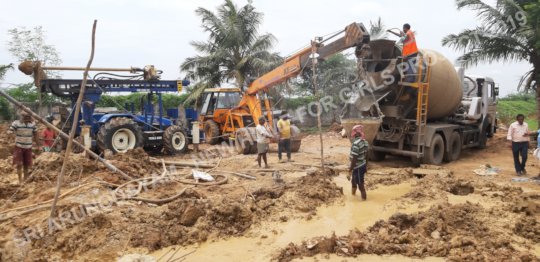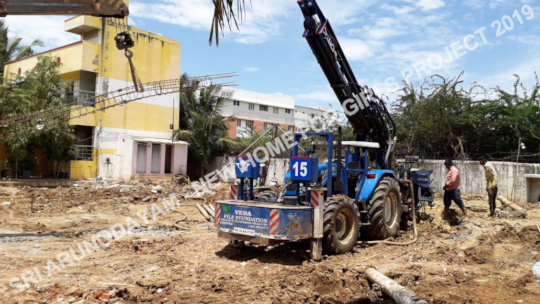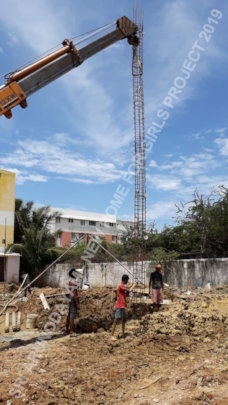 Links: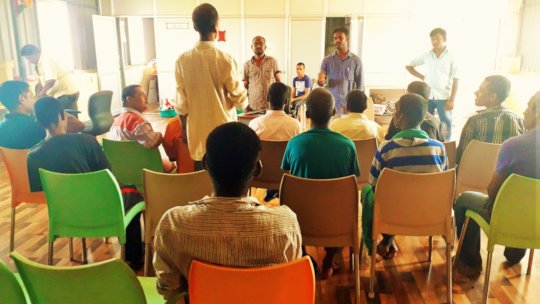 We have around 35 youngsters above the age of 18, and those capable of working are involved at our vocational training center that also oversees the WIP program. Youngsters choose their areas of interest and perform duties at the office, the kitchen, in our gardens, with cattle rearing, etc. The program seeks to involve them in home activities while training them for gainful employment in the local community.
Weekly WIP feedback sessions have been introduced to create a space where our youngsters are free to share their experiences and challenges in the course of work. The sessions also help staff to plan their schedules and provide the necessary trainings. Reward mechanisms have been introduced to encourage both staff and students to better attain their goals. Savings Bank Accounts have been opened for all our youngsters and a monthly stipend is deposited in to their accounts since March 2019, which they are free to use as they please.
Working on campus offers them many opportunities for learning and growth, and our WIP program seeks to focus on three main areas of development: (1) personal – where they develop the knowledge and skills important to personal growth, such as expanding self-awareness, and organizational and communication skills; (2) professional – where they develop skills important to professional goals, such as establishing and understanding professional conduct, setting priorities, and more; and (3) social – where they gain the knowledge to navigate relationships and share skills while developing social competencies that enable inclusivity.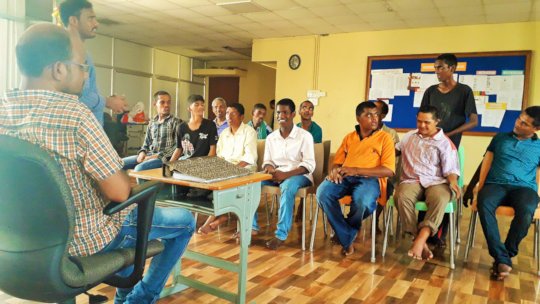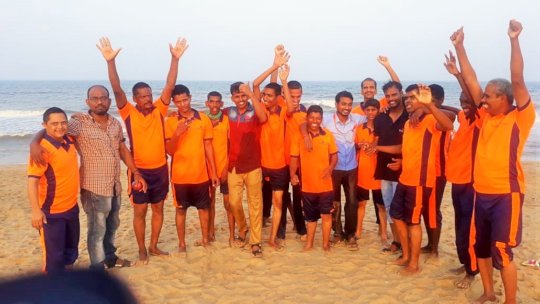 Dear Friends,

Just a quick note to let you know that our project has been delayed yet again. Despite submitting all the required paperwork to the concerned Governmental Departments, they continue to delay approval and make things difficult for us. Our Founder visits them almost on a daily basis but to no avail. As part of our guiding principles, we have never, and will never pay a bribe. We are left with no alternative than to submit a written complaint to the highest office, which will be done before the end of this week.
That being said, we have decided to temporarily close this project page until we can give you photographic evidence of the commencement of the project. As soon as foundation work commences, we will re-open the page. Please bear with us.
To all those who have contributed already, rest assured that your money is safely kept aside towards the project. Thank you so much for your faith in us. We will not let you down. You will hear from us soon – this is our promise. Nothing can derail our vision and commitment to save more vulnerable and abandoned children with intellectual disability.
Thank you for understanding.
WARNING: Javascript is currently disabled or is not available in your browser. GlobalGiving makes extensive use of Javascript and will not function properly with Javascript disabled.
Please enable Javascript
and refresh this page.