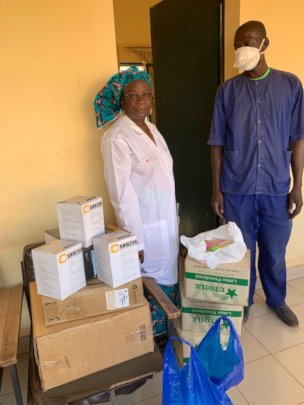 The number of COVID-19 cases in Mali now exceeds 1,700, more than triple the number of confirmed cases at the beginning of May. Since the beginning of June, there have been more than 400 reported new cases.
While the number of cases now exceeds 200,000 on the continent of Africa, this is thankfully the lowest rate of COVID-19 infection of any continent. In Sub-Saharan Africa, the highest number of cases are in South Africa (highest on the continent), followed by Nigeria and Ghana.
Unfortunately, Mali is not adequately prepared in terms of personal protective equipment (PPE) or ventilators. According to the China Daily, there is approximately one ventilator for every million Malians. Additionally, the pandemic is exacerbating pre-existing issues such as food security and violence against civilians.
In March, Mali began a lockdown and government-enforced curfew to control the spread of COVID-19, similar to lockdowns across the globe. However, elections still occurred in March, and political protests continued through May in some cities despite the curfew. Lockdown conditions have started to ease since June 1st, although there are still international travel/tourism restrictions in place and an obligation to wear a mask in many places.
On June 4th, the Board of Directors of the African Development Bank approved $22.4 million for COVID-19 programs in Gambia, Mali, and Niger. $9.55 million of this money will fund personal protective equipment (PPE), testing, lab equipment and ventilators. The other $12.83 million is directed toward preparing health facilities to face the pandemic. This project is being completed in collaboration with the West African Health Organization.

GAIA VF has been working to prepare Hope Center Clinic since the virus spread to the African continent, but we are still in need more supplies and PPE. Most importantly, we must continue to provide these supplies as cases of COVID-19 are still rising in Mali.