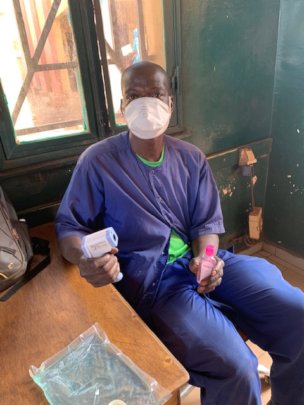 This past Tuesday, June 23rd, the Malian Ministry of Health and Social Affairs confirmed 23 new cases of COVID-19, raising the total number of infections to 2,001 throughout the country. Thus far, Mali has reported 112 deaths due to the coronavirus and current political unrest has sparked manifestations and insurgencies across the nation that are likely to increase case numbers. Mali has endured internal turmoil since 2012 when an uprising prompted soldiers to overthrow the president; today, the impact of COVID-19 has only further exacerbated the humanitarian crisis, where 3.5 million people are currently suffering from food insecurity and 757,000 are severely food insecure. According toU.N. Secretary-General, Antonio Guterres, the pandemic is likely to increase the number of people who will face crisis levels of food insecurity to 1.3 million in coming months.
Increasing awareness, disseminating accurate information and following official prevention guidelines are key factors in the battle against COVID-19, but the lack of personal protective equipment and safe social behavior hinder this. In an interview with AllAfrica the leader of Bamako's health service stated, "We do not have a laboratory capable of detecting the virus and we do not have the necessary equipment to take care of patients who test positive."
A New York Times article estimated that as of April 17 the entire country of Mali owned 3 ventilators, that is, 6.5 million persons per ventilator. A dire need for basic equipment like ventilators are just part of the reason people across Africa are fearful of catastrophic outbreaks, especially among countries with struggling health systems. This lack of clinic supplies also has many experts concerned about chronic shortages of much more basic supplies needed to stagnate the spread of the disease and treat the ill—items like masks, gloves, gowns and disinfectant. "The things that people need are simple things," said Kalipso Chalkidou, the director of global health policy at the Center for Global Development. "Not high-tech things." Getting more ventilators to African countries is not enough. Medical personnel, healthy and properly protected medical personnel, are also needed to operate the machines and run existing healthcare facilities; clinic supplies and personal protective equipment are crucial to the well-being of all Malians.
Despite remaining in a state of emergency since March 25th, curfews have been lifted and though it is mandatory to wear masks at all public places, basic clinic supplies remain scarce. As Mali confronts this pandemic, we must remember that behind these rapidly growing figures are families and communities. At GAIA VF, we recognize that as a global health advocate, we must ensure that all communities have access to the basic clinic supplies necessary to combat COVID-19 and are working tirelessly to provide these to our Hope Center Clinic and partner community clinics that care for the people of Mali.