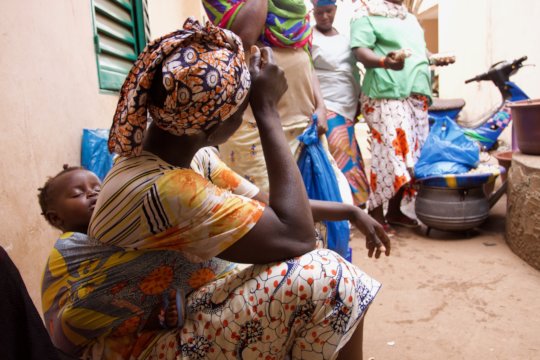 Combating undernutrition is a major tool in aiding Mali's fight against COVID-19. With a mere 0.4% of Malians vaccinated, other preventative measures must be boosted to eliminate COVID-19 from the country. UNICEF points out that the immune system in a malnourished body becomes weakened. A weaker immune system leads to a weaker defense against infectious diseases. This increases the chances of death and developing severe illnesses from infections such as COVID-19, HIV/AIDS, pneumonia, and malaria. In order to holistically provide preventative care against infectious diseases, establishing a reliable source of food is important.

The Global Nutrition Report also found that the prevalence of undernourishment in Mali dropped 10% over the past two decades. This is incredibly exciting progress thanks to many partnerships and programs addressing this issue. However, this work could only be completed with the support of generous donors. Join us as we continue to feed and connect with HIV+ patients and their families in Mali! Donations of any amount are highly appreciated. A donation of just $30 provides a meal for 1 mother and 3 children.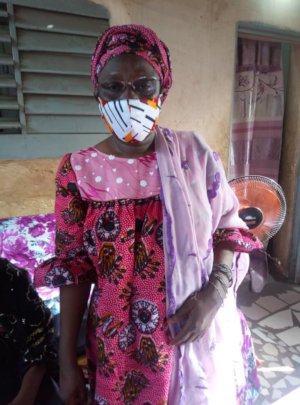 At the start of the pandemic many unknowns were faced. What is social distancing? How long are we quarantined? When will there be a vaccine? At the moment there exists four types of vaccines that are proving to be truly effective. We are now asking new questions on when other countries will get the vaccine. Why do some who have access to the vaccine, continue to refuse to be vaccinated?
These questions may be new to our dialogue, but in Mali, the phenomena surrounding the HPV vaccine has been asking these questions for much longer. Human Papillomavirus, known as HPV, is mainly caused by two types of HPV strains. These two strands are combatted by an existing vaccine that is most effective when given to young girls, but much like COVID-19 has shown us, it's not that the solution does not exist, it is making sure the care is accessible.
That is why GAIA Vaccine Foundation has committed many resources to not only getting the vaccine into Mali, but supplying the knowledge needed to make those receiving it aware of its help and prevention of Cervical Cancer. Past programs such as those of the story-telling cloth have helped reach the audiences in an accessible way. GAIA VF has provided roughly 6,000 cervical cancer screenings and vaccinated around 750 girls against HPV.
Your support helps us continue this multi-faceted approach to combating HPV and Cervical Cancer. A 10 dollar donation gives access to a full Cervical Cancer screening along with a printed cloth to further raise awareness. Join GAIA VF today as we continue to provide the necessary tools to raise awareness, vaccinate, and end HPV in Mali.
Thank you for your continued support to GAIA VF!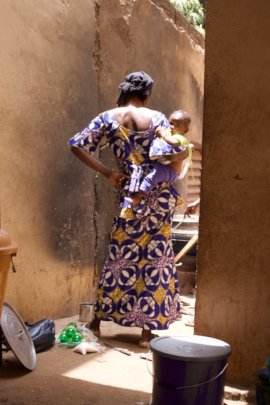 As efforts ramp up to raise awareness about the prevention and vaccination for COVID-19, it is important to keep another major infectious disease in mind. The human papillomavirus (HPV) is a sexually transmitted infection that is highly linked to the development of cervical cancer.
Systematic reviews have revealed that cervical cancer is the second most common form of cancer in Mali. On average, 38 women out of 100,000 develop cervical cancer. In 2018, the World Cancer Research Fund ranked Mali as 8th in the world for its high cervical cancer rate. The HPV vaccine is safe and highly effective, especially in adolescents. An imPACT review published by the International Atomic Energy Agency in February 2021 identified increasing vaccinations against HPV as a critical aspect of cancer prevention in Mali.
This falls directly in line with GAIA Vaccine Foundation 's mission of vaccination and prevention of infectious diseases. Even as efforts increase to raise awareness about the prevention and vaccination for COVID-19, it is important to continue our support of HPV and cervical cancer prevention. Any amount is monumentally important to provide life-changing HPV vaccines, cervical cancer treatments, and HPV education programs.
Thank you for your support!
WARNING: Javascript is currently disabled or is not available in your browser. GlobalGiving makes extensive use of Javascript and will not function properly with Javascript disabled.
Please enable Javascript
and refresh this page.