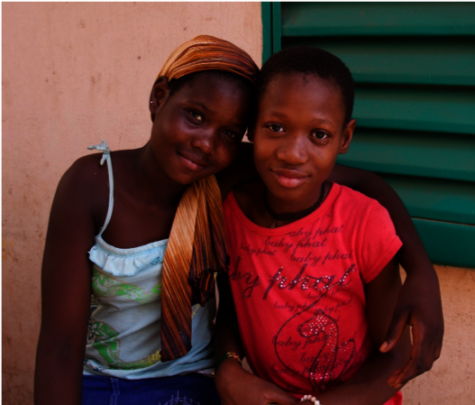 Every woman we have ever met in Mali, West Africa, knows a good friend who has been affected by cervical cancer, if she hasn't had it herself. That's because Mali has exceptionally high rates of cervical cancer (CC) and is considered to have the third highest rate of the disease in all of West Africa. A recent study reported a CC incident rate of 2,206 women per year with an annual mortality rate of 1,704. And, it's very likely that mortality from CC is under reported, because screening is not available to all women.
The human papillomavirus (HPV) is a sexually transmitted infection that has been linked to the development of CC. The new HPV vaccine (only available for the last 10 years or so) is an extremely effective way to protect against HPV and could, in fact, drastically reduce the rate of occurrence of CC world-wide. The vaccine has been approved in 125 countries and is used to vaccinate girls between the ages of 9-15. Unfortunately, HPV vaccine is not always available in low-resource developing countries, the vaccine is often scarce as supplies, facilities, and medical professionals become less frequent and consistent. This is very true in Mali. However, we know that making vaccine available could significantly reduce cervical cancer in Mali: 90% HPV vaccination coverage in Mali would decrease the risk of CC by 89%.
With local partners in Mali, GAIA VF has been working hard to address high rates of HPV, CC, and infrequent access to vaccinations across the country. We just completed a highly effective outreach and education campaign that sought to increase knowledge of HPV and CC and destigmatize it in the community. We expected that an additional 10% of Malian girls would be reached through our Our Daughters Ourselves story telling cloth project. As it turns out, this illustrated storytelling cloth was a crucial part of the campaign, as the neighborhood surrounding Hope Center Clinic has a 90% illiteracy rate. Our campaign was highly successful: In 2018, in collaboration with several primary care clinics in Bamako, Mali, GAIA was able to offer CC screenings to 5,611 women and HPV vaccinations to almost 800 girls.
We recently expanded our programs to a nearby clinic in Bamako, while we are continuing to support screening and vaccinations at both the Hope Center Clinic and ASACOBA. With your support, we will be able to continue providing these life saving services. A donation of just $10 provides a cervical cancer screening and printed cloth for one Malian woman. Help us support the Bamako community and reduce rates of cervical cancer across Mali today by visiting our GlobalGiving page.