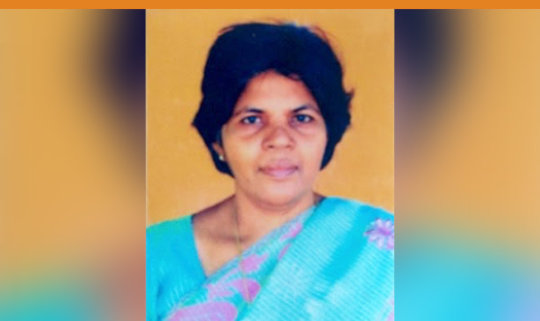 This is a sharing by Isha Vidhya Nagercoil
Principal, Mrs. Betsey:

Namaskaram,
I joined Isha Vidhya in 2011 when I relocated
to Nagercoil to take care of my ailing parents.
It took me a while to adjust to Isha Vidhya as
I had earlier worked in conventional schools.
I even contemplated quitting three months into
the job, but I gradually began liking the place
and the children.
I started by teaching Class 2 and Class 3 children.
One incident is etched in my memory – during a
casual interaction, I asked my class to name their
favorite food. They named various food items but
one child said that he could only like the food but
not have it. That's when I realized the importance
of the nourishing noon meal served at the school.
We have students from different backgrounds
and many of them study with a 100% scholarship.
Their struggles naturally impact me and I strive to
help in transforming their lives. The students have
taught me to be more humble than any other
person ever did.

Pranam.

Notes:

'Namaskaram' is a Tamil language greeting,
and 'Pranam' is a Hindi language greeting
used extensively in India.


Links: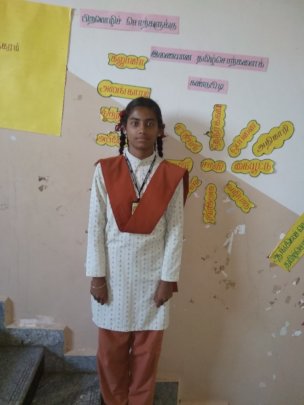 Deepasri's teachers are pleased with her.
Her English teacher in particular finds her
to be a curious and a promising learner
who is attentive in the class, with no qualms
about asking questions to clarify herself on
the concepts and to deepen her understanding.

She matches her academic zeal with equal
keenness in her co-curricular pursuit. She has
won the 2nd prize for shot-put at the zonal level.
Plus, she enjoys dance, and had given a classical
dance performance at the Annual Day celebration.

Deepasri comes from a family of six. Besides her
parents and her brother, she has grandparents
at home. Her father is a water serviceman who
goes to work in a two-wheeler. Her mother is
a tailor. Even both incomes put together is a
meager sum. The family finds it a stretch to
provide for the education of both the kids.

Deepasri's grandfather recently underwent
surgery and is still on medication. With a
chunk of the family's meager income put
aside for his treatment, the only means that
has allowed Deepasri's education to continue
is the sponsorship through donors like you!


Links: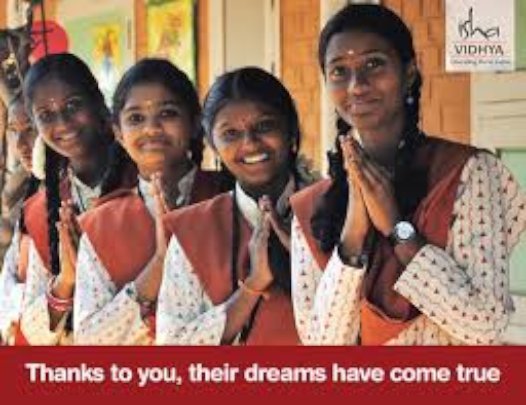 Dear Donors,

Thank you for your continued support
to Isha Vidhya.

Due to increased in material and operational
costs, we have been forced to slightly vary the
sponsorship amounts as follows:

Transportation of a student for an year: $145

Education sponsorship of a student for an year: $290

Full sponsorship of a student for an year: $555

The changes have already been updated
in the donation options in the project in
GlobalGiving.

Attention Monthly Donors:

If you are doing a monthly donation for
any of the sponsorships, you are requested
to cancel the recurring donation and restart
it with the new amount.

We thank you for your attention and action
in this regard.

Please write to us at global.giving@ishavidhya.org
if you have any questions.

Thanks & Best Regards.


Links:
WARNING: Javascript is currently disabled or is not available in your browser. GlobalGiving makes extensive use of Javascript and will not function properly with Javascript disabled.
Please enable Javascript
and refresh this page.