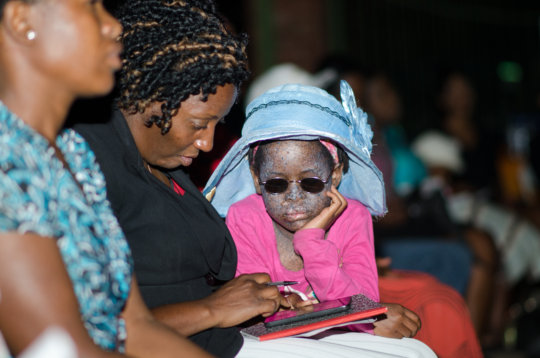 Childhood cancer services are not available within the Public Health System, in all levels of the system. Parirenyatwa Group of Hospitals has been the only hospital with a dedicated childhood cancer ward. However, the hospital is not able to provide chemotherapy and other supportive drugs, diagnostic imaging is outsourced as well as laboratory investigations. With assistance from Kidzcan the children have been accessing outsourced services. Though the prizes from the private sectors are exceptionally high and limiting in terms of the number of children that can be assisted at any given time.
During 2016, a total of 368 children were registered with Kidzcan, which totals to 712 children active in Kidzcan register, compared to 373 registered and active in 2015. The following children were registered from all the 10 provinces in the county, Bulawayo 29, Harare 108, Manicaland 35, Mashonaland Central 20, Mashonaland East 39, Mashonaland West 45, Masvingo 32, Matabeleland North 8, Matabeleland South 10, and Midlands 42. Only 29.35% of children come from Harare and 70.65% are from the rest of the country, with distances raging from 60kms to above 800 one way.
In between services, children need transportation and sometimes they get an ambulance which costs $15 per child, an amount that is not affordable by many. There are some that are quite sick and the mothers have to carry the children on their backs regardless of age. One of the mothers who has a 9 year old son with brain tumour has been carrying him around from one service to the other.
I have been carrying Mandisi on my back for more than a year. He has a brain tumor and is unable to walk or even stand. He has been in the hospital for more than 4 months and is waiting for radiotherapy. The machine is not working these days and we are still waiting.
The Radiotherapy Department is a bit out of the main hospital and walking with him on my back is such a challenge. He is 9 years now and very heavy.
The hospital has no transport to carry us around, I am sure they are reserving the ambulance for other serious cases.
The wheel chair will be ideal, however, his back is very weak and he cannot sit up straight. I will need someone to hold his head which keeps falling back.
Mandisi is not the only case, there are many such cases and mothers have to carry their children ranging from very small ones to the almost 10 years old.
In total Kidzcan assisted children with cancer with the following services, Drugs 1658, Bloods 270, Laboratory 92, Diagnostics 194, and Transport 388. The organisation continues to advocate and demand government commitment to management of childhood cancer. During the Childhood cancer commemoration, children came with the hope of hearing better commitment and fruitful promises, however, the challenges with the public health sector affect service provision. Childhood cancer has not received the consideration it deserves and there are very few partners funding it. Rich counties and agenceies of rich countries resident and/or representing ttheir countries have also not taken keen interests in assisting the government in childhood cancer management. The Political Declaration on NCDs, the WHO GAP and GMF on NCDs and the World Cancer Declaration signals international consensus around the importance of NCDs across the life course, however, the unavailability of aid towards cancer management and treatment negates the purpose of the agenda.
Kidzcan desires
To ensure access to affordable cancer management services for Children with cancer reflected in increased allocation of resources towards cancer services provision in the national budget.
To see Communities changing in their Knowledge, Attitudes, Practice and Behaviour (KAPB), and ultimately increased concern regarding cancer as well as cancer causing habits and agents.
To see Rich Countries and agencies of Rich Countries helping Zimbabwe as a Low Income Country, help children with cancer access treatment and care.
There will be more positives if all disciplines take their keen roles.