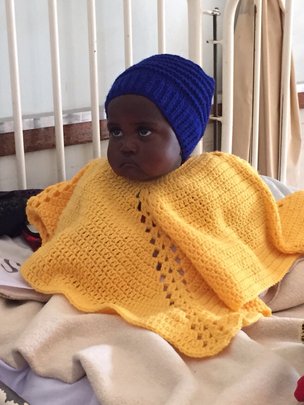 Kidzcan cannot do it alone! When we joined the Jenny Calderwood walk (a fund raising event organised by Peter House Groups of Schools), to me it was a fun filled day. After all, I had a couple of extra kilos to shade off. However, it got to a point where the crowd spaced out, and the people walked individually, with those of us, who couldn't endure the distance and the terrain remaining far behind. Some had to be carried through, with a few wanting to give up and make it back to the starting line. At least I arrived in time for the closing remarks.
So is the journey for the children with cancer. Sometimes the pain is unbearable, though some are able to endure, a few fight to the end. Sometimes it becomes more intense towards the finishing line. However, children with cancer have been able to endure because of the persons, institutions, sponsors and donors around them.
Kidzcan envisions a compassionate world where children with cancer are given the chance to lead healthy and fulfilling lives and throughout the years, the organisation has seen more than 1800 children registered in our data base, 330 who lost the fight to cancer, 466 are still receiving care and support, and two are on remission. However, there are some that we have lost contact with, because when the disease becomes too advanced, some go back home on palliative care and never return again. Kidzcan continues to make follow up for children who do not come back, the organisation makes direct phone calls to check how they are coping. Some have died at home without adequate pain management drugs.
Throughout the years and with the support Kidzcan gets from our sponsors and donors (both individuals and corporates), we have managed to spend $ 260 960.91 on Chemotherapy Drugs, $ 291 306 on Diagnostic Imaging, $ 112 912 on Laboratory Tests, $ 140 700 on Blood and Blood Products, $ 32 688 for Transport assistance for children with cancer and their parents/care givers, $ 14 281 on Prosthetics and $ 3 820 for Nutritional Support. It is pleasing to note that only 6-7% of the total budget goes to administration and overhead. Within the months of June to August 2015, a total number of 204 children with cancer received support from Kidzcan. The following services were offered to the children with cancer, 1138 chemotherapy and other drugs, 51 blood and blood products, 66 diagnostic imaging, 127 laboratory tests, and 126 transport assistance. This is with the realisation that some children get the services continuously. Within the 3 months 23 of our little heroes and heroines lost the fight to cancer.
With more demand for Kidzcan services, the organisation has developed a new strategy (Kidzcan Strategy for Care and Support of Paediatric Oncology in Zimbabwe 2015-2018) that will guide and guard the scope and magnitude of the services the organisation offers as it grows in capacity as well as boundaries. Taking cognisance that, Kidzcan is the only organisation in the country offering paediatric cancer care and support services, identifying the scope and mandate demands that this new strategy plan be shared with all our sponsors and donors.
Through Love, Empathy, Integrity and Inclusivity, every child with cancer registered with Kidzcan has had the same attention given to the other.
Total Funding Goal Raised Funding $40 529.23
Total Disbursed to date $ 33 593.65