The recent cold spells that affected Zimbabwe, relief assistance concentrated on the distribution of Blankets and shelter supplies. Kidzcan also donated blankets to its patients from the affected areas suffering from cancer. The poor weather has hampered the delivery of medical supplies to the affected areas and still has not allowed Kidzcan to move into the area to assist with Cancer screening and awareness to the children in the area.
As of April nearly 70 000 people in the affected area have regained access to safe drinking water according to the UN.
Daily young children narrate horrific, heart breaking stories of how they lost their siblings and parents due to the cyclone. A young boy narrates how he and his five brothers were with their grandmother when the deadly water and rock landslide occurred, burying part of the house. "My grandmother, brother and I managed to escape as we were sleeping in the same room. My three brothers were buried under the rocks. We only found their bodies days later".
Stories like these are all too familiar as most households were directly affected by the cyclone.
Kidzcan will soon go to one of the temporary housing that has been set up to screen for cancer to the affected families once permission has been granted. The children are extremely traumatised and other agencies like Childline are assisting with psychosocial support and to not allow this incident to scar the children permanently.
It is important that we support these families and children with your help we can together make a difference. As more cyclone-affected areas become more accessible and more children are reached Kidzcan will be one of the first to assist where possible.
#nochildchouldbeleftbehind
Attachments: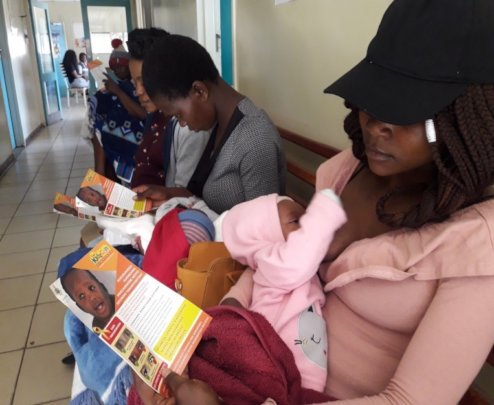 CANCER AWARENESS PILOT REPORT IN ZIMBABWE
Two cancers which have caused unnecessary deaths among children in Zimbabwe are Wilms Tumour (Cancer of the kidney) and Retinoblastoma (Cancer of the eye). The Childhood Cancer Early Diagnosis campaign, implemented by Kidzcan between February and June 2019 aimed to address the problem of late diagnosis and referral of childhood cancers in Harare and Chitungwiza suburbs of Zimbabwe. By building the capacity of the professional health staff and community health workers, the project equipped these key health cadres with improved knowledge, skills and tools to increase screening and referral of children suspected of the two cancers. This campaign was implemented as a pilot project at 50 health facilities in Chitungwiza and Harare suburbs. Given the geographical coverage, the relatively short implementation phase, and the restricted budget, the project achieved remarkable progress and successes. Guided by the Primary Health Care Approach, the project infused childhood cancer screening within the national Family Health Service strategy. At national level, the project advocated for the enabling environment for increased childhood cancer screening through lobbying policy makers and influencers and by engaging the mass media. Community Health Workers advanced considerably in engaging their communities resulting in mothers bringing their children for cancer screening. Health centres reported an increase in the number of mothers demanding to have their children screened which is a critical step towards early detection. Challenges encountered during the project span were due to budget restrictions, low staff morale and attrition against an unstable socio-economic environment. The unanimous appeal across all the project partners and across community actors is that the project should be expanded and scaled up to cover the whole country. Implemented as a pilot project, Kidzcan and Ministry of Health and Child Care designed this project to test feasibility and usefulness of specific activities and approaches as they developed evidence based strategies. The results of this project provides evidence based programming which will provide policy guidance for the benefit of possible future initiatives in Childhood cancer screening and children's health in general. While much remains to be done, Kidzcan has come far in the fight to understand, treat, and control childhood cancer. With adequate support, great improvement will be realized in the dealing with the current challenges facing childhood cancer diagnosis, treatment and rehabilitation in Zimbabwe. Figures coming through show that during this three month period just over 300 000 children were screened for the two most common cancers in Zimbabwe, namely Cancer of the Eye and Cancer of the Kidney. Thank you to ALL Global Giving Donors for you continued support to Kidzcan Zimbabwe. #NO CHILD SHOULD BE LEFT BEHIND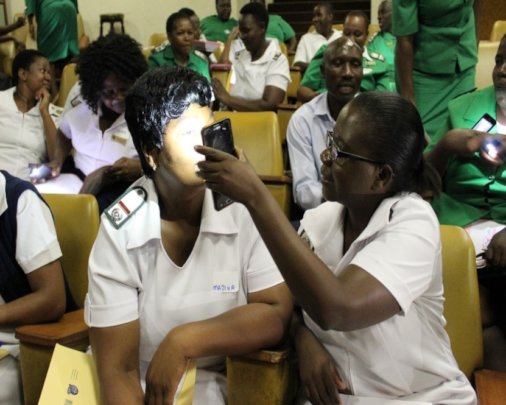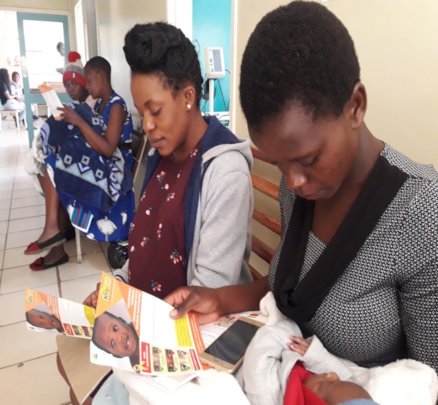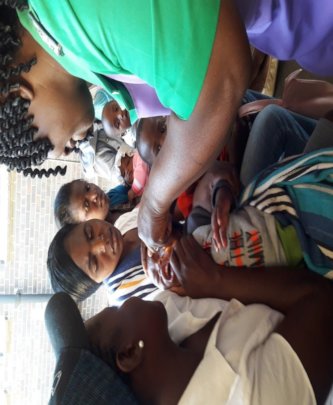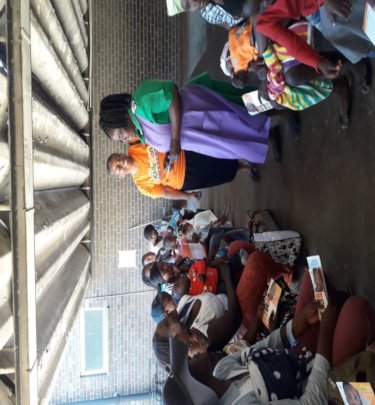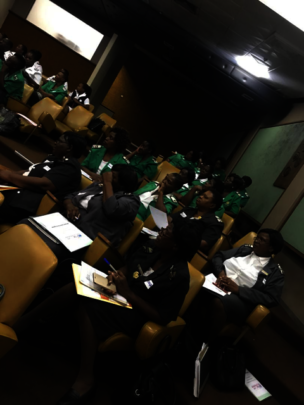 Zimbabwe was hit by Cyclone Idai almost three months ago to date and the tropical storm caused sivere and flash flooding in the eastern and southern part of Zimbabwe resulting in loss of life, injury, destruction of livelihoods, houses, roads, bridges and other public infrastructures.
An estimated 270 000 people have been affected by Cyclone Idai. Some of our children suffering from cancer were affected too. Through consultations with the District Administrator Kidzcan will soon be embarking on a site visit to the affected areas where many children need assistance, as have not been able to do so sooner due to lack of access. Kidzcan will conduct an awareness campaign in the area on childhood cancers and conduct free screening on the two most common cancers in Zimbabwe, namely Cancer of the eye and cancer of the kidney.
The DA will facilitate in identifying open schools where these will be done and also assist Kidzcan in having access to the hundreds of children still in the shelter camps set up in the area. A team of doctors and nurses will be part of the Kidzcan team. This will be a great opportunity to catch any would be cancer patients early and begin treatment early. Food hampers have already been purchased and will be distributed during the visit.
Kidzcan continues to ask for support for the children and the people in the affected cyclone area, who are still desperatein need of help. Once on the ground we will share with you the full extent of the children's need.
Kidzcan's theme for 2019 is NO CHILD SHOULD BE LEFT BEHIND.
Help us fulfil this mandate and increase the survival rate of children suffering from cancer in Zimbabwe.
WARNING: Javascript is currently disabled or is not available in your browser. GlobalGiving makes extensive use of Javascript and will not function properly with Javascript disabled.
Please enable Javascript
and refresh this page.