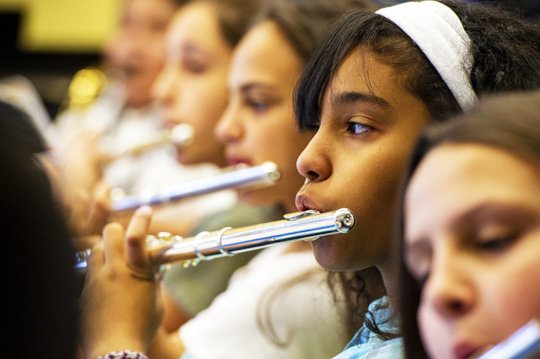 Happy Holidays from Education Through Music! As we near the end of another amazing year of music education, students at ETM's partner schools across New York City prepare to spread cheer among their communities at holiday concerts. Your investment in ETM's work makes a difference in the lives these children every day, bringing them access to quality music education their schools would otherwise not have been able to provide.
One such child is Elena,* a 5th grade student who plays trombone in the band at an ETM partner elementary school in Queens. When Elena first started off the school year, her music teacher noticed how shy and timid she was amongst her peers, with low self-confidence and closed-off body language. Elena was born in another country and had trouble making friends in school since her move to the United States. Despite her challenges, Elena showed an interest in music, signing up for band and coming to before-school rehearsals as well as small group lessons. This band is part of the multi-level music program Elena's school is able to offer thanks to its partnership with ETM, all designed in collaboration between the principal and ETM staff. Elena and her classmates attend weekly general music classes, and have the option to participate in ensembles such as band and choir as well.
Elena's music teacher recognized that she was a student who was in need of some positive reinforcement. And so, the teacher and other band members worked together to become Elena's cheerleaders, celebrating and clapping when she would play and participate, and encouraging her every step of the way. With this support, Elena began to believe in herself as much as those around her did. She became more comfortable in her rehearsals and lessons. As a result, her music skills quickly advanced, and she has become an exceptional trombone player. Even more, she has gained confidence, opening up and letting her personality shine through. Elena proudly told her music teacher that, thanks to band, she's happy to have gained close friends for the first time since coming to this country.
Working with Elena reminded her music teacher of the importance of persistence when working with students of all backgrounds and abilities. "You never know how long it will take someone to finally open up, so consistency and effort are paramount," she said. ETM is proud to train, mentor, and support thoughtful, effective music teachers like Elena's in schools throughout the five boroughs.
As for Elena, she will be entering 2020 as a dedicated music student and confident young person, ready to continue to learn and grow.
Just as Elena's life was changed by the support of her music teacher and peers, your support of ETM is helping change the lives of children in ETM's 70 partner schools across New York City. We hope that you take some time in this bustling season to remember all that your gift has helped make possible. And please share this report with colleagues, friends, or family so that they too can see the power of music education!
*Name changed to protect student privacy.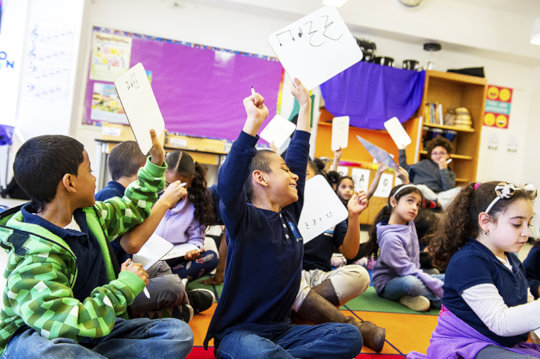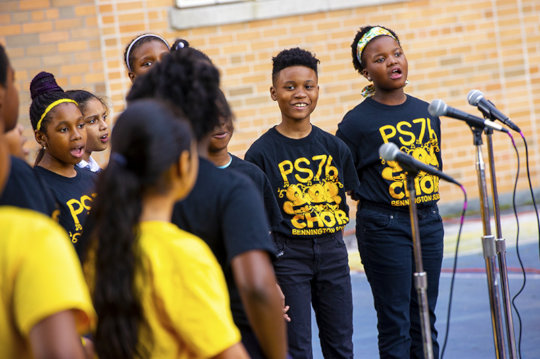 Links: