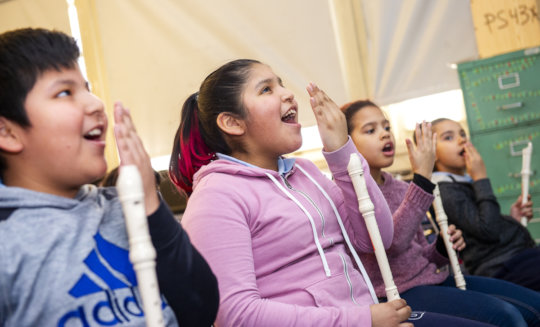 On behalf of Education Through Music's staff and partner schools, we hope this update finds you safe and well. We're more grateful than ever to have such a strong community of supporters, as we help thousands of students across New York City navigate these challenging times.
The world has profoundly changed over the past three weeks. And, in response, ETM has transformed. We have spent the last three weeks adapting our proven model of in-school music classes and enrichment to meaningful and engaging lessons and activities accessible via distance learning.
The result is a robust, creative, flexible, and need-responsive collection of lessons and activities for our students, from the fourth-grade flute player to the seventh-grade music technology student. Our teachers are using Google Classroom, Zoom, and more to reach students face to face, giving them a sense of normalcy. We are creating video lessons, tutorials, projects and more – providing a wealth of digital resources tailored to the needs of our schools and students.
ETM's program staff is collaborating with our affiliates in Denver and Los Angeles, working together to build out a new way of teacher music beyond the classroom walls. ETM's team of music teachers is committed to continuing to design new and engaging lessons, learn new technologies, find new ways to connect with their students, and connecting with their colleagues across the city.
Our mission to provide students with high-quality music education in the weekend ahead is urgent and essential. You have likely seen countless examples of people turning to music to raise their spirits, connect with their communities, and serve as a much-needed form of expression. In turn, ETM's distance learning model is driving students' cognitive and social-emotional growth, while allowing them to make noise, move around, and connect to the world.
One ETM partner school principal recently shared, "Education Through Music has helped us to keep our school community motivated, since we all pride ourselves on our music classes, choir and band program!...The support of ETM is of crucial importance to me as a New York City principal during the difficult time."
Thank you for being a part of the ETM family. Your support is making sure that students continue to have music as a core part of the education and their daily lives during this crisis. You are improving access and equity for so many. We look forward to continuing to share our work with you, and celebrate the achievements of the students we serve. Don't forget to share this report with a family member or friend to let them know the incredible difference supporting ETM can make!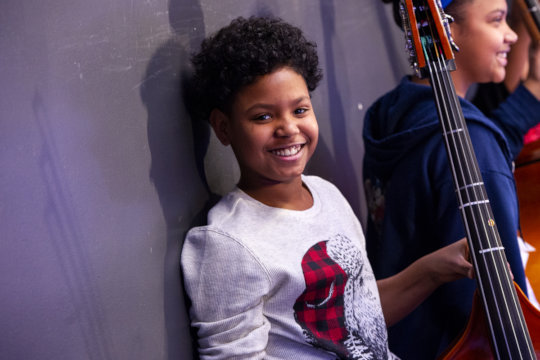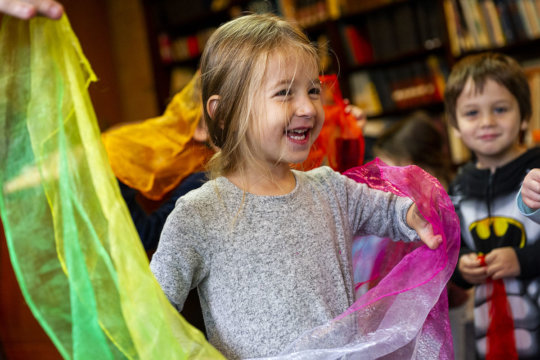 Links: