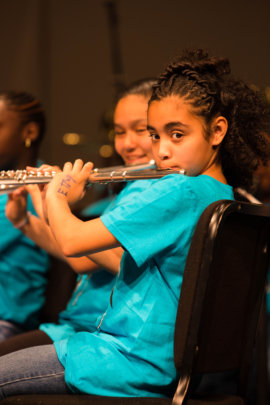 Happy summer from ETM!
The school year may have ended for our nearly 27,000 partner school students, but the impact of your support is still resonating in our students' lives. One child who benefited from your generosity is Andy, who just completed the sixth grade at a first-year partner middle school in the Bronx.
Andy has a disorder that makes interacting with others and building connections difficult for him. He is part of a self-contained special needs class. When the ETM program started at his school and Andy began having access to weekly music classes for the first time, he was instantly drawn in. His ETM music teacher shared, "Andy has always arrived to music class expressing an enthusiasm that he did not express anywhere else." Yet, Andy struggled during lessons and would get upset at himself when he thought he was taking too long to develop his music skills.
His music teacher would listen to Andy's frustrations and offer him kind and warm words of advice, reminding Andy that his ability to improve was all within him. "I kept encouraging him, because I knew he could improve, and I knew it would mean a lot to him. With that much passion and a desire to get it right, it was only a matter of time."
Soon Andy began gaining proficiency in his music skills. He could play the proper strokes on a drum set and perform rhythms accurately. Andy was overjoyed that he was thriving at his favorite discipline.
During a hip hop unit, his music teacher played a classic called "The Message," and Andy fell in love with the song. He could not stop smiling as this piece of music entered his life. At the start of each class, he told his teacher that he had been listening to "The Message" every day. He memorized the song's lyrics and expressed a sense of passion he had never before. His teacher shared, "I know Andy will have a close relationship with music for a long time."
Because of your support, music is inspiring children like Andy to make self-discoveries and develop emotional intelligence. Through music, thousands of deserving children throughout all five boroughs in New York City have been set on a path towards brighter, more successful futures. Thank you for believing in our students! Share this report with a friend or colleague who can help us continue to make an impact in the lives of young children.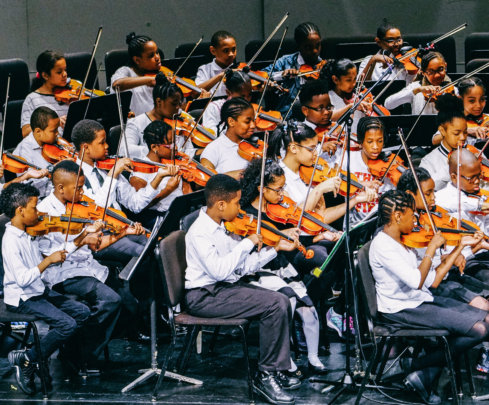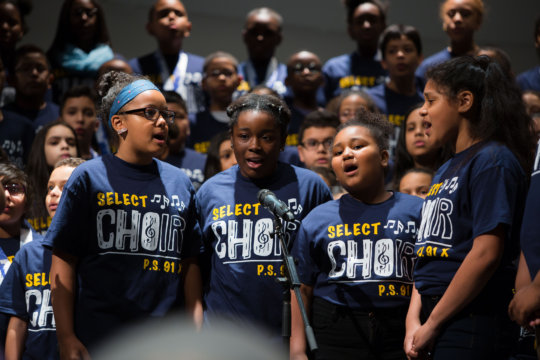 Links: