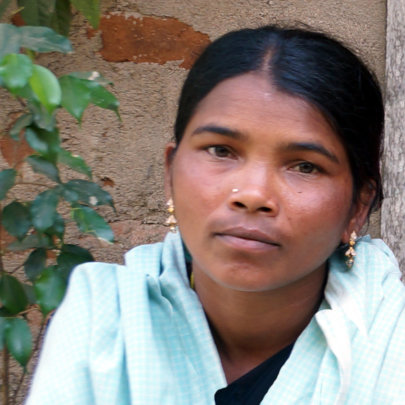 In India, when families have several children, they constantly try to find ways to feed and educate them. Traffickers take advantage of this and trick parents into sending their daughters to Mumbai with the promise of work, education and the ability for the girl to send money home to help her family.
Anu was sent to Mumbai when traffickers promised that she would become house-help for a wealthy family. Instead, she was sold into the sex trade as a teenager. After being raped and beaten she found the only way to survive was to accommodate the demands of those that were forcing her to work in the trade.
When the pandemic hit, Covid-19 changed everything. The government locked down the red-light district and women that made their living there, were suddenly without any income.
Your gift made it possible for Anu (and others like her) to join an India Partners training program where she is now enrolled in adult literacy classes, values training sessions, small business workshops and more. Together these will allow her to provide for her and her young daughter. This actually demonstrates one benefit of the pandemic — it allows women to escape the horrors of the district. Anu now has hope for the future because of your compassion and generosity.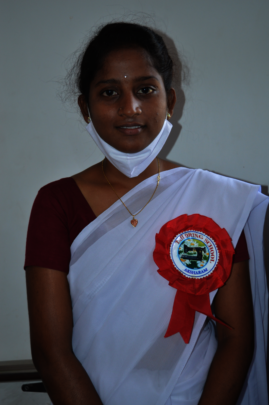 Covid-19 has slammed India, causing a crisis for families already living in poverty. Along with avoiding the virus, people also have to worry about how they will work to afford food and housing.
This was the case with Anusha. Her father died eight years ago and her sisters moved elsewhere to get married, leaving Anusha to be the only breadwinner in her household. Making rent payments was a sorce of constant stress for her family, as they live in a poor village with limited income opportunities.
Then, she reached out to the tailoring school program and was accepted! Now, because of your generosity, Anusha has learned many new stitches and patterns. She also has received a sewing machine to take home to start her own tailoring business. This would't be possible without your generosity!
"I am confident that now I can earn money to support my family and to live. The tailoring school turned out to be a great blessing not only to me, but to many women in our village. We are grateful for you." -Anusha
Now more than ever, it is so important to empower women living in poverty. The Covid crisis has devastated rural villages, but your support for women like Anusha mean income is one less thing a family has to worry about. Thank you!
Sakthivel is a special child, born with an intellectual disability. His father blamed his mother for giving birth to a disabled child and as he began to understand Sakthivel's limitations, he left the family and went his separate way. This, sadly, is not very uncommon in Indian society. The mother was angry and did not want to do anything with the child. Sakthivel grandmother came to the rescue and took care of the boy. As he grew older it was becoming more and more difficult to care for him, especially when his behaviour became violent.
But then, Sakthivel and his grandmother began coming to the computer training center. Now, they get to be around families, students, and workers who see him for who he really is, not just his disability. Although he is not verbal, he loves to give a nice smile to those around him!
For the first time, Sakthivel has people in his life that understand his disability and treats him with love and understanding. Because of your gifts, student with disabilities like Sakthivel are finally receiving the support they need. Thank you for your generosity!
WARNING: Javascript is currently disabled or is not available in your browser. GlobalGiving makes extensive use of Javascript and will not function properly with Javascript disabled.
Please enable Javascript
and refresh this page.