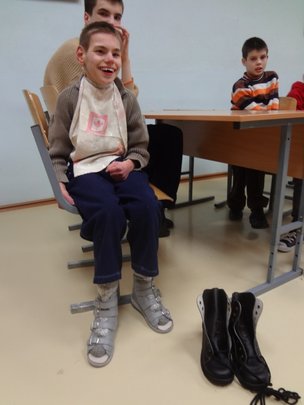 We would like to thank you for your donations. Received funds allowed us to buy all the necessary equipment for our exercise therapy class. Now, with a purchase of the special carpet our children have bigger training space. Cover is made of a soft fabric and totally safe for children. It is also nice to touch – kids get positive tactical sensations during their classes. This fact is highly important and for sure, has positive effects.
We also bought the training device for leg muscles development. A child can both sit on it and develop hands, legs and back muscles at the same time, though different games. The simulator also helps to keep balance, which is needful for most of our children, especially those with CP (cerebral palsy), who recently passed operations.
For balance trainings, medical swing was purchased. It allows improving motor functions, training movements difficult for our children and gives them opportunity to learn to control their bodies. As a result, children have improvements on mental processes.
For walking, training floor-standing bars were bought. With these bars, it gets easier for specialists to work with children. What is more important, now children go on classes with joy, they have motivation to train, and their mood positively changed. Classes became more diverse.
Almost all children of our Children's Home have problems with legs, in particular, cyllosis. That is why, they constantly need to wear special orthopedic shoes. But some children have a strong cyllosis and they need individual orthopedic shoes, made taking into account all anatomical characteristics. These shoes relieve pressure what some of the parts of the footstep have. It gets easier for child to move, train and walk – quality of life improves remarkably. For all these reasons, we decided to order orthopedic shoes for children with strong cyllosis. Each of 22 kids received two pairs of shoes – one for indoors and the other one for outside walks. Children and "Shag Navstrechu"'s staff thank you for your participation.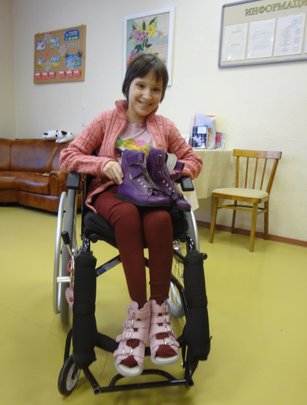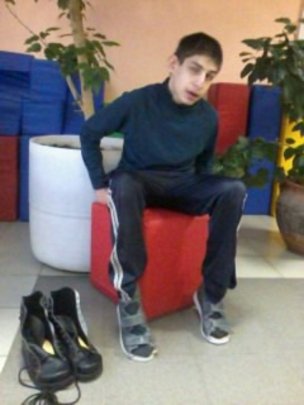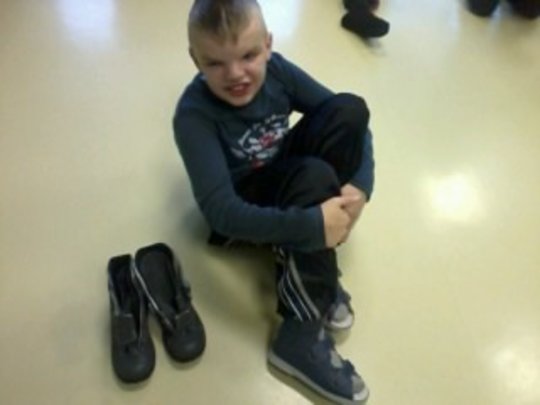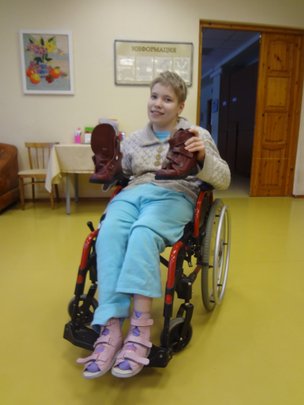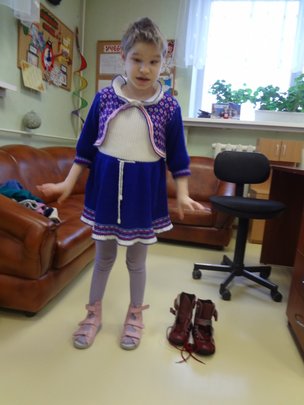 Links: