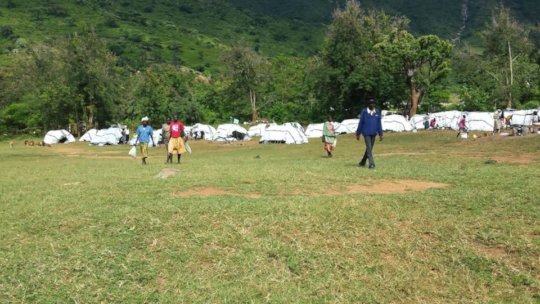 It seems that no matter how hard we work trying to make a dent in the numbers of children on the streets of Kitale, there is always some nasty event lurking around the corner to boost them again. In 2019 those events were natural disasters in the rural areas close by. These included two incidences of flooding in the areas to the north of us. A few months ago, the Turkana region was impacted by serious floods. In recent weeks, there has been serious flooding caused by record rainfall levels,and deadly landslides in the West Pokot region. The epicentre of this tragedy is only 2 hours north of Kitale town. Over 60 people were killed and hundreds displaced by floodwaters and landslides that swept away entire houses, sent boulders crashing through school buildings, killed livestock and destroyed farms. One emergency camp is currently home to 300 people,some of whom have not only lost their homes and possessions, but have lost relatives and children. One lady lost 7 of her 8 children, one lost all 3 of her children.
We have visited this disaster zone - no easy feat as two of the bridges on the main roads were swept away by floodwaters. Aid efforts have been thus hampered. We sent in a truck of aid which we managed to source in local villages to get around the road problems and to keep costs low. We are sending in trauma counsellors. We have taken lists of children from those families worst affected and will be sponsoring as many as we can help in a safe boarding school. Two of the local schools remain ruined from landslides. While the government have to play their part rehousing these families or relocating them to safer areas, we will do what we can to ensure that children can access school and not be without a roof over their heads, a hot meal and feeling they have no option but to run away to town. In time, if such arrangements are not made, the children of flood victims will be the children we find on the streets of Kitale.
We ask you to spare a thought and a small contribution for these families at Christmas time. There are hundreds with nothing more than a plastic sheet over their heads and a blanket to call their own.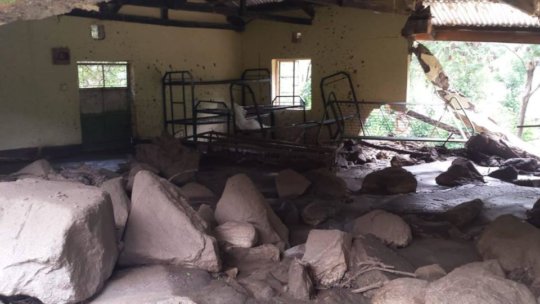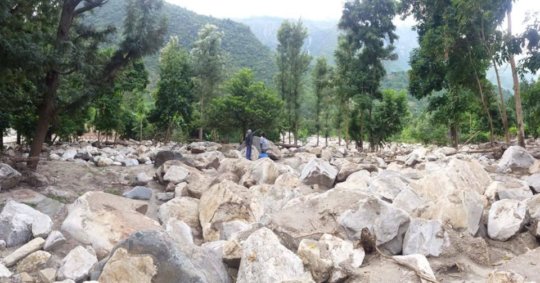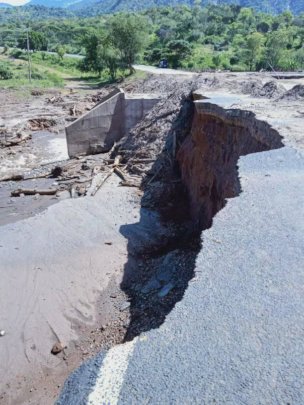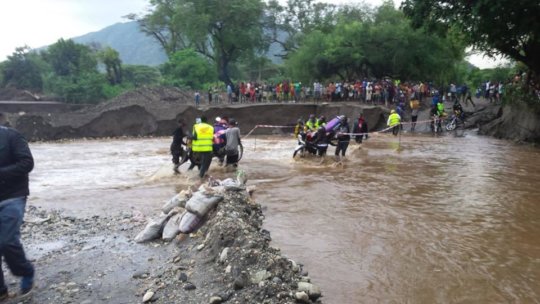 Climate change is a real problem for those of us who live in parts of the world feeling the impact of changing weather patterns. Only a few years ago, we were desperate to help people in our region suffering the effects of prolonged drought and, with the help of donors like you, we were able to relieve suffering and offer alternative lifestyles to some, to enable them to escape reliance on rainfall for traditional farming methods.
Many of the youths who sought refuge in town to escape the drought have been incorporated in our various training programs, enabling them to set up their own small businesses or to find employment. Whether we like it or not, the old cultural lifestyles that sustained families in rural areas are increasingly under pressure from climate and population changes and alternatives must be found. Families are moving into urban areas to escape impossibile conditions and to avoid them living in squalor and poverty in towns, we must help find ways they can sustain themselves. To this end, we have increased the numbers of youths we train, year on year.
Sadly, you will have read in the newspapers, or seen on television, how we have gone to the other extreme this year. In recent weeks, our rainfall has been at record levels. This should be our 'short rains' and start of the long, dry season. Instead, we have extreme flooding and landslides which have killed over 50 people and displaced hundreds. This flooding was sudden and unexpected. One couple lost seven children in a landslide. Bridges have been destroyed. These are the same regions that were subjected to drought only a few years ago and the suffering endured is heart breaking.
The needs of people in these areas are the same. They need alternative methods of support and many will need to permanently move out of areas prone to climatic disasters. We are now involved in helping build new homes for those displaced by floods, emergency aid to get children into schools in January and assistance in finding suitable income streams for those who have lost livelihoods. Please help us.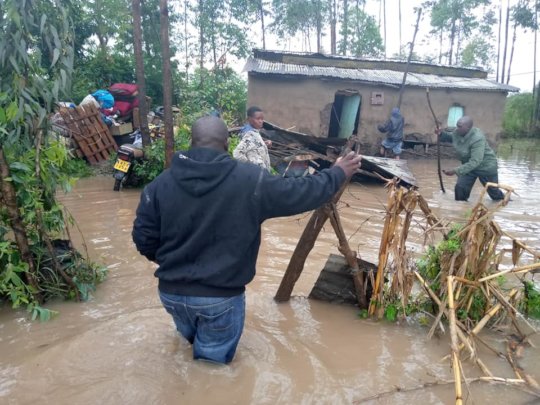 Links:
Our boys are doing ok. They are both still in university and obtaiining top grades. Jacob completed an internship in Eldoret town in his last term. This was good work experience for him but also posed challenges in finding accommodation and being out on his own in a place where he knew no one. Abel had a short break in August for holiday but is now back to the grindstone.
Both boys, we are sure, are eagerly anticipating the short break they will get over Christmas which will enable them to come back to Kitale, catch up with friends and have a well deserved rest.
Neither boy would be where they are now without the help and support of Child Rescue Kenya's supporters who have enabled them to transition from life on the streets of Kitale town to earning top marks in university. Both of these boys face a bright, hope filled future thanks to you and they intend to do you proud!
Thanks for your continued support - we will post some pictures when we see the boys over Christmas!
WARNING: Javascript is currently disabled or is not available in your browser. GlobalGiving makes extensive use of Javascript and will not function properly with Javascript disabled.
Please enable Javascript
and refresh this page.