To say this past year has been challenging for our Street Smart operation would be a huge understatement. First of all, we had a full lockdown in March 2020 which went on for the remainder of the year. This closed schools and centres such as ours and also put our mobile school on hold. We faced many restrictions including a curfew which made it very difficult to do our street outreach work in the early mornings and evenings. However, we did manage to continue a limited outreach and reintegrated many children home from the streets during 2020, providing as much assistance as we could in suffering households to ensure the children could safely remain home.
In January, schools reopened but our centre faced fresh challenges from a major development programme in town which included demolishing a whole line of businesses (including our centre) to make way for a major new road and extension of the railway line. So, imagine how down we were - finally allowed to reopen after 9 months, only to find ourselves 2 weeks later facing bulldozers.
As we scrambled to look at alternatives, we were tipped off that a further lockdown was in the works and we are currently now back in lockdown as Covid 19 numbers rise in Kenya.
So, never an organisation to give up, we continue to look for funds and implement street outreach without using a drop in centre and working around curfew and regulations. We are still successfully reintegrating children and doing all we can to assist with home-based care. The good thing about the current lockdown is that businesses were not closed this time and so most families can still earn a living. So our present outlook is more positive than all the months of 2020 when many businesses were forced to close.
We remain optimistic that, as better Covid 19 treatments are found and as more people can access the vaccines, the numbers will reduce and we will be able to find funding to open a new drop in centre. In the meantime, we are reaching as many as we can.
Thanks for all your support at this difficult time.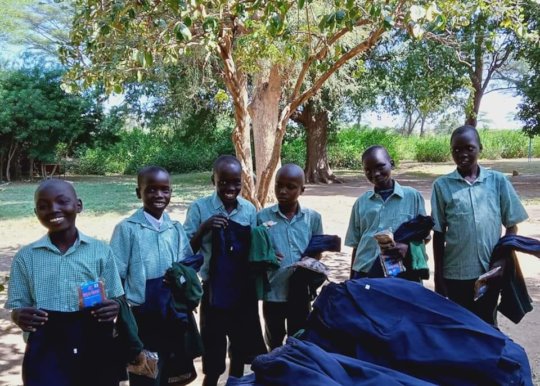 2020 was disastrous for our work on the streets of Kitale. The Government lockdown from March until December included closure of our drop-in centre for street children (Street Smart) and not being able to take our mobile school out on the streets. Our outreach workers could do limited work directly on the streets though and we we did manage to reintegrate more children than we thought would be possible. Children on the streets were simply not being tolerated by authorities and could see the wisdom of remaining home through the pandemic. However, remaining at home brought many challenges for families. Children were out of school (schools were closed from March 2020 until January 2021) and therefore posing new challenges to parents who already were coping with limitations on what they themselves could do, loss of employment and income during the lockdown, reduction in household income etc.
We shifted our resources from Street Smart and the Mobile School to providing home-based care for reintegrated children and delivered food parcels throughout the lockdown, while our social workers continued to visit families and children to ensure they were coping with the challenges of Covid 19. So, we were not idle and we were able to help many families.
Sadly, part of the development plans for Kitale include a huge road improvement programme and the road widening not only destroyed our Street Smart centre which was bulldozed overnight, but destroyed small business and market stalls devastating the livelihoods of hundreds of families, many of whom were just recovering from 9 months of lockdowns.
So, although 2021 got off to a rocky start, the opening of schools and lifting of many restrictions in January, has enabled us to switch our focus back into our prevention work and into getting children and youths back into schools and training programmes. We are optimistic that most of our old programmes can start up again in the course of the next three months and we will be able to continue with our reintegration work as intended.
Kenyan schools close this week for a 7 week break while exams take place and we are pleased that we will be able to work with families during this time to ensure their children are prepared to be at home and ready to rejoin school in May. We have seen a rise in teen pregnancies as a result of the long time children and youth spent out of school last year and we are now looking at a new project working with teen mothers - watch this space!
Thanks for all your support during these difficult times.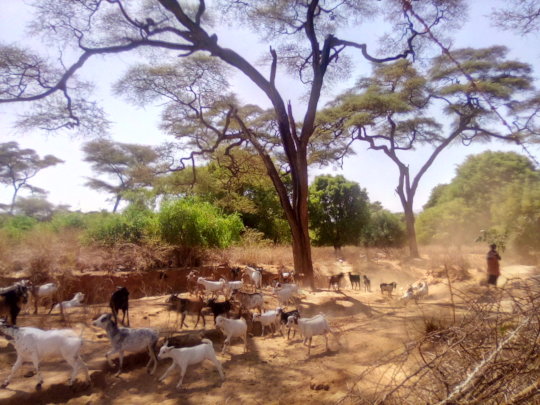 Incredible though it may be, a year has gone by since we first started seeing the changes implemented by the arrival of Covid 19 in our midst. A year of uncertainty, devastating economic impact, new rules and regulations and fear.
Those of us living in Kenya have received mixed blessings during the past year. Kenya's government were very quick to take Covid 19 seriously and to implement precautions such as closing our borders, restricting travel and gatherings etc. Africa has experience in dealing with epidemics and has been quick to contain the spread of nasties such as Ebola, cholera, etc and we saw a successful containment/track and trace program be implemented as soon as the first case reached our shores. Fast action to reduce the spread, coupled with outdoor lifestyle, a younger population, plenty of vitamin D etc have all combined to keep Kenya's numbers very low. However, the downside of a less infected population has been the detrimental economic impact and school closures. Most markets and 'non-essential' businesses remained closed for most of 2020 and schools did not reopen until January 2021 - nine months of closure. Some industries still remain in hardship, despite a return to 'normality' for many in recent months - eg tourism and hospitality.
There is no social welfare support system in Kenya so being out of work is not cusioned by any government assistance. As most people just eke out a living from day to day, each day without a wage is a serious hardship. Many of the beneficiaries in our programs were impacted by the restrictions as they were either in training schemes that were suspended, or had been working in businesses that were restricted or closed for some time. We assisted through taking food parcels to the families most seriously impacted. Luckily our programs try as much as possible to train and employ people in their home communities, avoiding the town centre as much as possible to not only reduce travel timeand costs but to encourage more of a community self-help approach. This made it much easier for many beneficiaries to continue with small local businesses as they did not need to travel during lock-downs.
Some of our beneficiaries moved back to their home areas during the second half of 2020 armed with training and some savings. However, for every person who chose to move back, we know another one will leave the arid areas of the north and move to town in hope of a better life. We will meet them and try to give them as much help as we can to find alternative livelihoods to those threatened by every incroaching climate change. Thank you for your help in arming these people with tools to find alternative lifestyles that will sustain their families.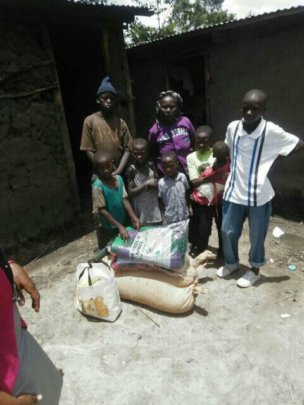 WARNING: Javascript is currently disabled or is not available in your browser. GlobalGiving makes extensive use of Javascript and will not function properly with Javascript disabled.
Please enable Javascript
and refresh this page.