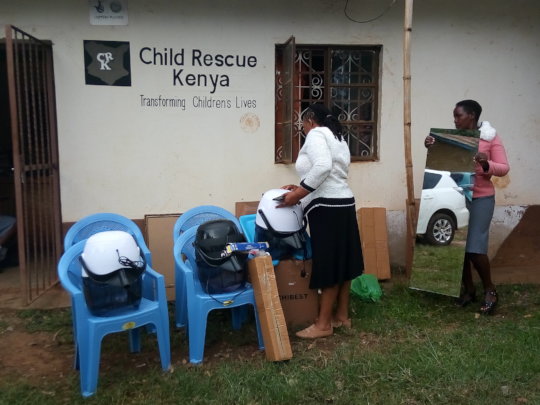 We are happy to report that, not only is the project underway and going very well, but it is also on target for our trainees to finish their courses as planned. This is despite the Covid pandemic and lockdowns threatening to close classrooms and small businesses. Our youths are well underway with their apprenticeships and soon will be given tools to enable them to start up their own businesses or seek work from others.
This is particularly rewarding in the current climate as we are seeing youths actively engaged in training that is not only earning them a small income while they pursue it, but is also going to provide them with tools to have a sustainable income in the future. In addition, we are happy to see youths occupied and not idle and suffering destitution, poverty and temptation to get into trouble by pursuing dangerous or illegal activities to earn income.
We will be posting some individual stories soon and also updating you on our new project working with teen mothers.
Thank you for all your support!
We have been plagued by constant power outages here which means that this report will be a brief one to get it submitted before our (sole) power supplier strikes again!
We would like to give you an update on Jacob who is in his final year of studies (hurray!). Jacob has just had a short break and is back in university. So far this year, there have been no further interruptions to his studies due to Covid and we are hopeful that he will get to complete his course on schedule. His last exam results were very encouraging also.
Abel has now graduated and is actively seeking employment. This is proving to be a challenge due to Covid hampering travel and employment prospects but he is at least finding some part time casual work to help sustain himself on the meantime and we have been assisting with his house rent.
Any support you can offer is always gratefully received. These boys have overcome many obstacles and we are very proud of them.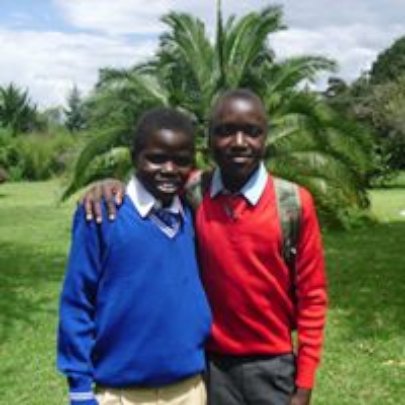 August marked the start of the new academic year in Kenya. Usually, this particular academic year would have commenced in January but, with the long lock-down of 2020, the revised programme to catch up 'the lost year' has involved shortening holidays and cramming more into terms with a resultant change in dates of new academic years for this and next year. This has been very hard for many families to cope with as, the crammed school year has resulted in 4 terms in the past 12 months rather than the usual 3 with the accompanying financial burden of school fees and costs. Despite the claim that education is free in Kenya; this is not the case. Only the tuition element of education in government schools is free. As there are not enough government schools accessible to a large part of the population, many children have either to board at school or to attend private schools and this brings increased cost. There is still the cost of boarding supplies, books and stationary, transport, exam and administration fees, uniforms, bags and shoes etc. This is a considerable burden. As an example, one term of day school at a government high school (including lunch and transport, uniform etc) is the equivalent of one to two month's salary for a school teacher. One term of government boarding school would be approximately double that. In families where only one parent has a reasonable income and there are two or three children to educate, it would take most of their income just to pay schooling.
Understandably, at the beginning of this academic year our social workers were kept busy finding youngsters on the streets who should have been back at school but whose parents were still scrambling to find funds to pay fees or buy uniform for new schools where children were moving to high schools. Many children started back late and some have still not managed to get to school at all. These are families we are eager to help to get children the education they deserve and to get them off the streets while they await education.
We have also spent time with many parents discussing alternatives to high school education for some youths where vocational training may be a better and more affordable choice for them and many have entered various training programmes such as computer training, plumbing, electrical etc.
Please consider a small donation to help some of these children and youths to get a chance at their choice of education in school or vocation training. Thank you.
WARNING: Javascript is currently disabled or is not available in your browser. GlobalGiving makes extensive use of Javascript and will not function properly with Javascript disabled.
Please enable Javascript
and refresh this page.