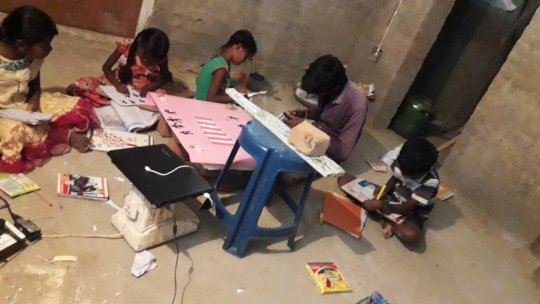 The MediaArts Lab is a natural extension of Agastya's multisensory approach in learning. It supports teachers, training them to use technology to make teaching aids and conduct research. Students are taught to use digital cameras, video cameras, computers, sound recorders and more. They produce movies on social concerns, make pamphlets and posters to raise awareness, and learn tools for social activism at the local level. Overall, the Centre is a tool of empowerment, pushing children to make a positive difference in society.
In this quarter the MediaArts lab involved in capacity building, productions, syllabus formation, building learning tools and had training on these.
For the month of October 2020 to January 2021, the MediaArts Lab reached 527 children.
Brief Overview of the activities: Oct 2020 to January 2021
October 2020
Conducted online and offline sessions on MediaArts lab students. In an online session students learnt digital apps like canvas designing app, B612 Image editing app, Stop motion app, Kinemaster video editing app, Cartoon animation app, Plant's identifier app, etc.
In an offline session, students learnt activities like photo essay, poster designing, pamphlet designing, newspaper making, Flipbook animation, Storybook making, origami in different views, drawing with circle, Story writing and storyboard making, story with images actives etc.
November 2020
Students learnt digital apps by doing productions like animations, video creating, image editing, information gathering etc. And also learnt audio recording. To create awareness about the audio topics we also conducted debit, quiz, interviews etc. to aware kids on audio topic.
Students were excited while doing their own greeting cards using canvas app and sent to their friends and relatives.
December 2020
Conducted class on final production work for Operation Vasantha (OV) centers and these OV centers are in 5 villages like Mittor, Sonnarsanapalli, Kenumakulapalli, Ontipalli and Malnaur kottalu at Kuppam, Andhra Pradesh.
After introduction about the final production, students selected the topics. In every village we formed three groups, children worked in group on their own topics like audio recording, storybook making and Stop-motion animation.
January 2021
In this month completed the production work of children on creative storybooks and Stop motion Animation from selected villages.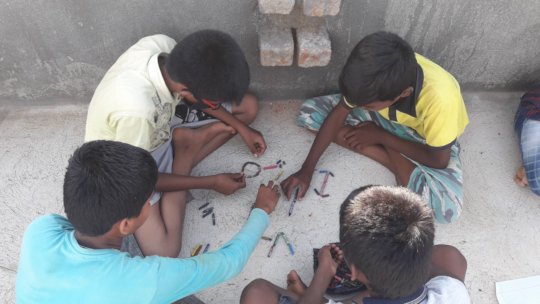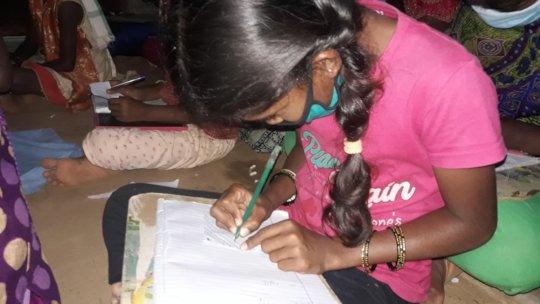 Links: