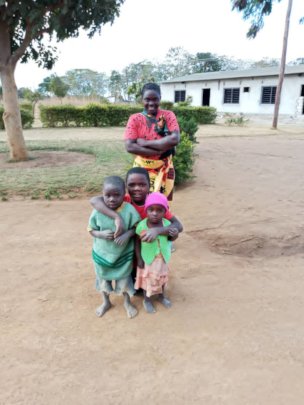 It has not been easy to live in these strange times of the pandemic. Families globally have been affected but the situation in some communities, including ours, is dire...
Poverty levels have increased as many have lost out on a source of income to provide decent meals and clothing.
On a brighter note though, it is encouraging that despite these challenging and difficult times, we through HATW support have been able to put a smile on the faces of some families who are benefitting from the food distribution programme and the clothing.
To young mothers, all hope seems lost as to how they will care and look after their families, but with a bag of mealie-meal and some warm clothing from your donations, it is a remarkable difference that ignites new hope!
We are eager and hopeful to resume training in the new workshop next year so these young people can be empowered with skills and be able to fend for themselves and sustain their families.
Indeed 'We cannot help everyone but Everyone can help someone' and together we can pull through this pandemic!
Many thanks to you for the support you continue offering!!!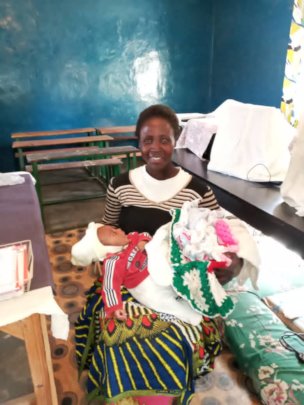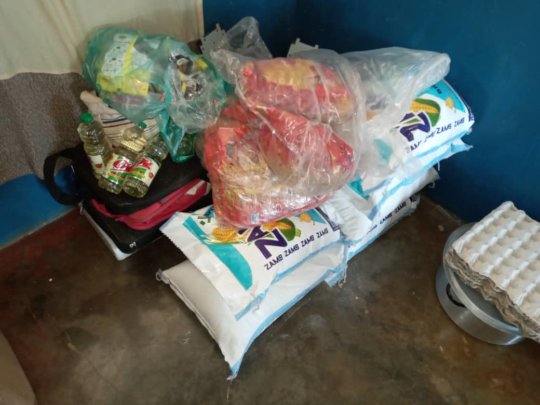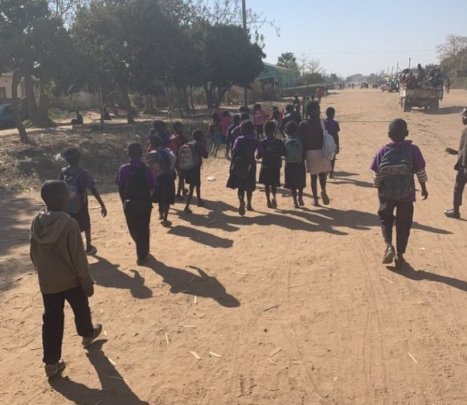 Pizz School has continued to offer practical support to its pupils, and some past pupils, through the pandemic. During the period of enforced school closure, a feeding programme tried to ensure that the absence of a school lunch did not impact too adversely on the children.
One such child – we will call her Caroline – had particular needs. Like her mother and brother, she is HIV positive and on medication. Mum works hard to make ends meet, but sadly can't always provide food for her children and so, without the kindness of our supporters enabling the feeding programme, the outcome for this family appeared bleak. Fortunately, Caroline was able to obtain vital basic food from school, keeping her not only fed but also in touch with Pizz and more likely to return to her studies after the school reopened. Indeed, since the restart in late September, she is now back in the classroom.
Sadly resources are limited and HATW is not always able to supply sufficient food and support to prevent tragedy. Another pupil at Pizz – let's call her Mary – a sixteen year old orphan who lives with and tries to care for her grandmother, was receiving some supplies of maize through the school, but was desperate to provide better for her grandmother and so turned to the only source of income she could find – prostitution. Mary now finds herself pregnant and in an even more desperate position. She has turned to Pizz for help.
Together with HATW, Pizz is now looking at ways to help girls avoid being in such desperate and vulnerable situations. We are seeking solutions for the long term, but meanwhile the need for food remains urgent. If Caroline, Mary and so many other girls are to remain well and continue with their education in order to seek a brighter future, they need food today.
Will you help? Please be assured that whatever you are able to give will make a real and lasting difference to young lives!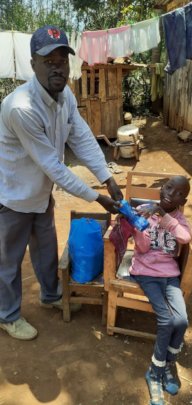 DCC staff continue to visit children in the programme at their homes and provide Covid protective equipment and food stuffs to their families. The situation with Coronavirus in Kenya is now improving and the government is starting to lift restrictions.
We have resumed mobile clinics in 4 centres where we provide services to those who are not able to reach the main centre in Maua. Here we have witnessed very vulnerable children who are in dire need of help. However, we are unable to provide more families with food as we don't have sufficient funds and those, we are already providing for are still dependent on us.
The government announced partial reopening of schools starting on the 12th October 2020 but the fate of Special schools where the children we support normally attend is still unknown.
We have continued to provide support in the form of forums where health officials and parents get to interact, and parents can ask pertinent questions on disability and about their children.
Thank you for supporting this project.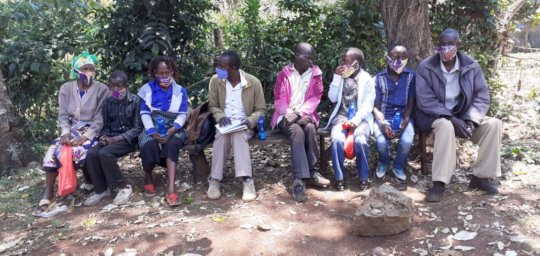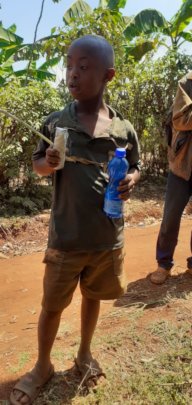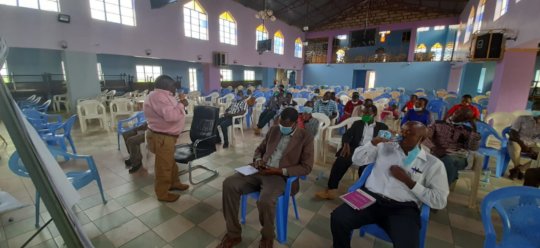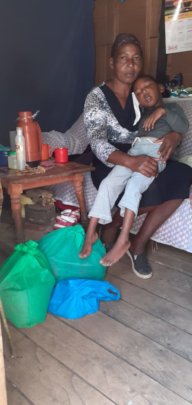 WARNING: Javascript is currently disabled or is not available in your browser. GlobalGiving makes extensive use of Javascript and will not function properly with Javascript disabled.
Please enable Javascript
and refresh this page.