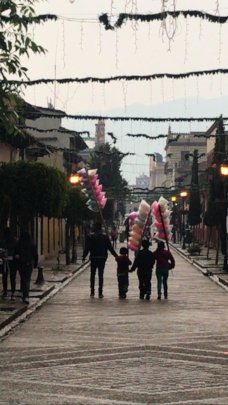 The last three months have been difficult for all people in the world due to the Covid-19 pandemic, which has stopped the world and in a very sad way, has seen many people die in all countries, in addition to generating much economic and social instability.
Mexico and Chiapas, have not been the exception, economic paralysis, along with fear and ignorance have made children even more vulnerable.
The economic situation of the mothers of the children of Arrumacos, have had to stop their work because they have been fired or have not been able to sell their products in local markets, causing a strong family crisis.
For security reasons, the Arrumacos ranch has stopped working during this time, however, we maintain telephone contact with the mothers of the children, to find out how they are and what they need, also, thanks to the contributions of people like You at GlobalGiving have been able to deliver "solidarity pantries" that include milk, diapers, food, etc., for the families that need it most.
We hope that the resumption of activities is healthy and safe and that soon we can continue our work, which will undoubtedly undergo changes, what we are sure of, is that we must move towards a more just and equitable society that learns from situations like this for the common good.
The best for you always and thanks for your constant support.