Hi, Global Giving Supporters:
Just checking in to provide you with an update on our construction. As you can see from the photo, things are moving forward. We've got a great team on the ground in Nicaragua! Our Vice-Chair and Project Development Master, Peter Stanley, is going down on April 10 to meet with the team and check progress.
We're also in the stages of planning a medical mission trip in advance of clinic opening sometime in early August.
We've raised 90% of our construction goal but still need about $60K to complete the budget! We could really use your help! Spread the word, share our story with your friends, family and co-workers, contact me if you know of any foundations or companies who might be interested in our work, and pray for our continued forward progress.
Our supporters are the foundation of Clinica Verde. Your love and compassion is the fuel of our good work – and we are extremely grateful for each and every one of you.
All the best, Susan
Links: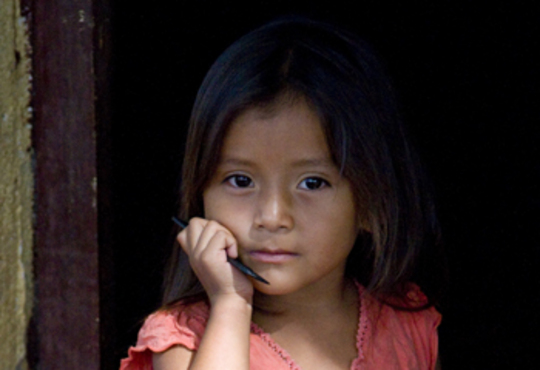 Dear Awesome Supporters:
As the year comes to a close, many of you will be thinking about who to support with your end-of-year donations. We ask that you please consider Clinica Verde.
In late January, we plan to begin construction on our environmentally sustainable health clinic for women and children living in poverty. We've spent the past 2 1/2 years designing, refining and working to build support for this plan, and we're proud of it. But most of all we're excited for the day that Clinica Verde will open its doors to the rural population of Nicaragua to provide health and opportunity to families in need.
We hope that you will continue to be a part of our vision and good work in the world. We need about $70,000 to complete construction.The economy has made fund-raising more difficult than ever, so your contribution is vital. Please help us to reach our goal!
We are deeply grateful for each and every one of you. Happy New Year – and thanks for your belief and commitment to our work.
Gratefully,
Susan Dix Lyons Peter Stanley Donald E. Farrar Dennis de Vreede Kenneth B. Weeman Dr. Timothy Lyons Dr. Mary Huber Bill Bylund Rafael Rios Dr. Elquis Castillo Dr. Ramiro Lopez Margarita Gurdian Cristiana Chamorro
The families of Boaco, Nicaragua
Hi, Supporters:
I'm checking in with you again to provide a quick update of our progress. In November, we held our third annual meeting of the board in Granada, Nicaragua. It was a great, productive trip! I'm attaching a copy here of the Chairman's report that I delivered to the group.
A couple of brief updates from that meeting:
• We pushed our construction start date to January 2010 to give us time to do some additional fine-tuning to the plan. If all goes according to expectations, that should take us to a completion date of October 2010. Spread the word and help us gain support!
• We are very pleased to add to our Board of Directors Dennis de Vreede of Amsterdam, Netherlands. Dennis is currently CFO of the international real estate development company REDEVCO and has been an Advisor to Clinica Verde during the past year. Dennis has been a tremendous asset to our project, spreading the word and cultivating interest in our work outside of Latin America and the U.S. He'll be helping us with the financial side of Clinica Verde and heading up development in Europe. Welcome, Dennis!
In addition to the design and construction work that's taking place, we're working hard to raise $60K more to complete clinic construction. We could really use your help and support! Please let me know if you have any ideas.
Thanks again for being such stalwart supporters. I am so very grateful for you!
All the best, Susan Dix Lyons
Attachments:
WARNING: Javascript is currently disabled or is not available in your browser. GlobalGiving makes extensive use of Javascript and will not function properly with Javascript disabled.
Please enable Javascript
and refresh this page.