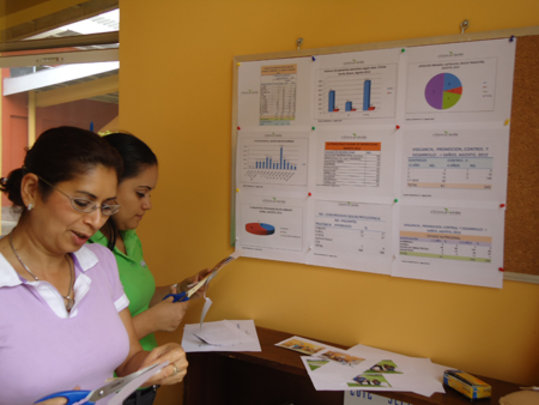 Hola, Amigos!
Checking in with all of our awesome supporters at Global Giving! We continue to be busy at Clinica Verde, routinely seeing more than 1,000 patients per month. From January 2012 until the end of September 2012, Clinica Verde served 9,752 patients, primarily mothers, women and children.
Having just returned from a visit to Clinica Verde in September, I can report personally that the clinic is operating well, with a dedicated staff and a motivated, ambitious director. All of our staff is Nicaraguan, and our work to share and build on our mission of service with love and compassion to the poor is manifest each day. It's a joy to see.
We continue to focus on developing a culture of service, quality and teamwork among our staff (this work will never end!). In July, Dr. Alba Castillo began as our Clinic Director and quickly moved our team and effort forward. Having worked in leadership positions for the Ministry of Health of Nicaragua and with USAID-funded projects, Dr. Castillo, a pediatrician by training, is well-positioned to professionalize our reporting and data collection. She is excited to be working in the environment of Clinica Verde and has proven both creative and industrious.
At Clinica Verde, we continue to work on developing partnerships. We're working regularly with the Peace Corps (volunteers provide education at Clinica Verde each Tuesday), Juan XXIII, Metanoia Foundation, and the American Nicaraguan Foundation, and we are in the beginning stages of working collaboratively with USAID.
Some of our immediate goals include:
Upgrading our inventory systems.

Develop a plan for continuing education for our medical staff.

Create a special area for Oral Rehydration for children with diarrhea.

To continue to refine our clinic accounting practices and protocols to integrate with our U.S. accounting and meet best practices.

Continue our monthly program with the volunteer dentists who come from Managua to deliver dental hygiene education to children and their mothers.

Implement a basic, straightforward medical record system for tracking health outcomes.

Hire an OB/gyn to replace our former OB/gyn (who had a car accident and is in long-term recovery).

Work with the Board of Directors for the upcoming Annual Meeting to come up with a Strategy for the coming year.
There is much good work to be done!
Our annual charity fund-raiser takes place on Saturday, Nov. 10 in the Napa Valley. Pray for our success! You can check out our video promo here: https://vimeo.com/48714383
Thanks as always for being the kind of people you are – caring, compassionate, with a global vision of progress. We are so grateful for your interest in our work in the world.
Saludos,
Susan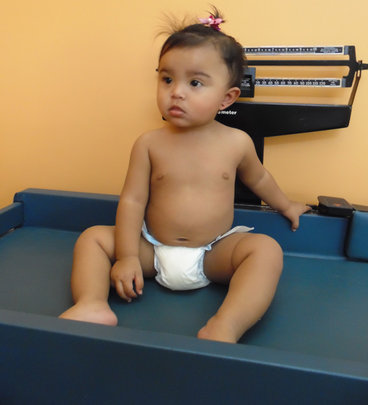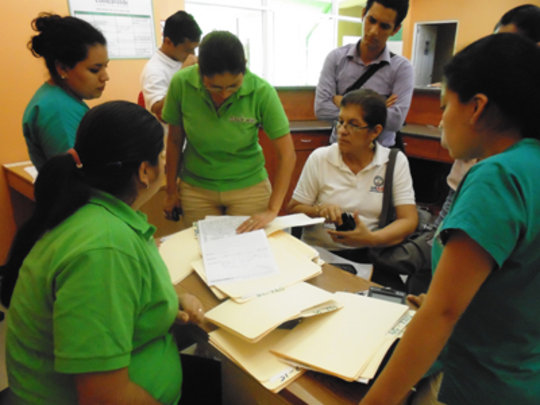 Links: