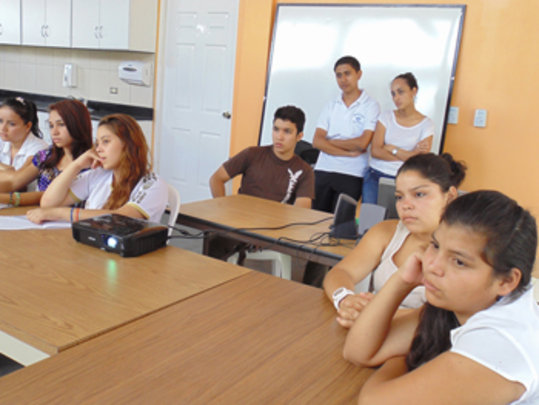 Dear Cherished Supporters:
We want to share with you a few updates since our last report.
• In early May, we held a training and counseling session at Clinica Verde for 30 mothers and young women over dangers and warning signs during and after pregnancy. The session took place, thanks to a partnership with Foundation Juan XXIII and its COMSALUD project, with support from USAID. Clinica Verde nurses Yasmina Diaz and Azucena Narvaez also provided training on proper nutrition during pregnancy.
• Engineers representing the renewable energy company Asofenix and the international nonprofit Green Empowerment visited Clinica Verde on May 8 to perform an energy audit at the clinic. We're working with these excellent organizations to reduce our energy consumption and explore renewable energy alternatives, including solar panels. We're excited about the work. Stay tuned for our course of action!
• Under the leadership of Peace Corps volunteer extraordinaire Kelli Stam, 10 high school seniors from Boaco last week presented their findings from a marketing study for Clinica Verde. We asked the students to survey the local population on their use of local pharmacies and purchasing behavior in order to see what opportunities exist for Clinica Verde. The students did an impressive job, surveying 139 locals between the ages of 16 and 77. We're studying their conclusions and recommendations, which were excellent. We hope and expect that these local students will continue to guide and inform our work in their community.
• Three inspiring Aussies continue to cycle across Europe to raise funds for Clinica Verde! Watch a short video on their trip here: http://youtu.be/SQrIOYntG-E

Also, you can follow their journey here: www.babyonabike.com
Thanks for continuing to be a part of our work in the world!
Saludos,
Susan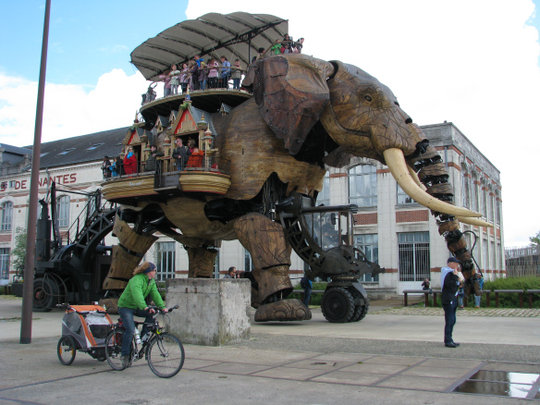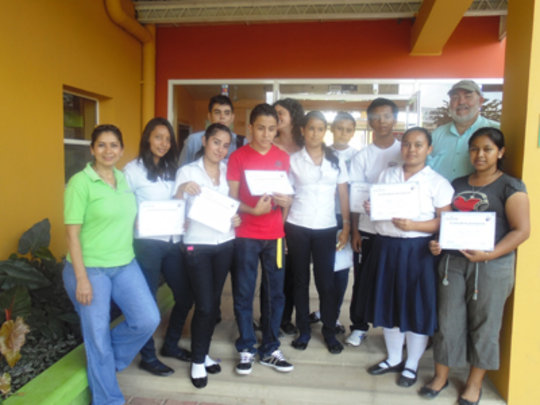 Links: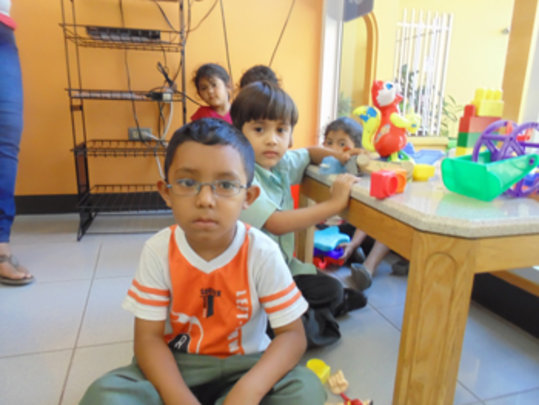 Hello, Dear Supporters:
Thanks to you and others like you, we continue to move forward and do good work at Clinica Verde! I'd like to share with you some highlights from the first quarter of 2013.
• From January through March of this year, we experienced 3,473 patient visits
* Of these patients, 63% came from rural areas; 35% urban; and 2% from other departments
• 47% of these patients were visiting Clincia Verde for the first time; 53% were repeat visits. This looks very good to us, since it means that we're both growing and retaining patients, who are returning for their recommended wellness visits. In fact ...
• 65% of our pregnant women are realizing the 4 or more recommended prenatal visits at Clinica Verde. This is great news!
In addition to the important work at the clinic, this semester we've been working with a group of students from the Yale School of Management, who have been helping us examine opportunities in our business model and strengthen our plan for long-term sustainability. The group traveled to Clinica Verde in March to meet with some of our key partners and do research. We are so grateful to these students for their time and expertise!
And ... CV Chief Medical Advisor Dr. Bob Moore attended the Global Health and Innovation Conference at Yale in April to present a social enterprise pitch on Evidence Based Design and how Clinica Verde's sustainably designed clinic is having a positive effect on patient behavior.
We continue to make positive steps forward in our work. I'm writing you now from Managua, where this morning I'll be meeting with a representative of Green Empowerment to discuss partnering on solar at the clinic; will present to the Board of the American Nicaraguan Foundation; will meet with a local President of Rotary to discuss opportunities for working together; and will catch up with the excellent people of Cafe Don Paco, who have been partnering with us in our work.
Thanks for being a believer! Your support inspires us to work harder and smarter every day.
Links: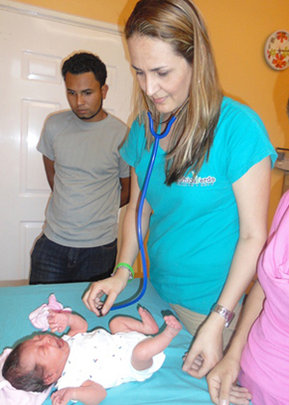 We closed out the year 2012, having provided 13,942 consults at Clinica Verde. It was a great first year, during which we learned a lot. One of the high points for our Board of Directors is the exceptional leadership we have at the clinic. CV Director Dr. Alba Castillo and her dedicated team have exceeded our expectations for providing high-quality, compassionate care, while monitoring and capturing data that will help us evaluate our impact. Having just returned from Nicaragua after our Annual Meeting of the Board, we are flush with statistics and information, and so pleased to see the clinic operating so effectively. Just a few notes of interest:

• In 2012, 31 % of our patients were between the ages of 1 and 4 years old. Of those children, 23% were malnourished, which underscores the work we need to do in the area of nutrition education. We are planning interventions and education for 2013.

• We're seeing 46% of pregnant women in their first trimester, which is great news. Also, 48% of pregnant women are coming back to CV for the 5 visits recommended by the Ministry of Health. (Woo-hoo!)

• Of the pregnant women we served, 306 were identified as high-risk or potential risk. We are honored to be serving these patients through their pregnancies to ensure safe care and delivery.

• 57% of the women we cared for in 2012 were of fertile age, so we're succeeding in our efforts to focus on maternal-infant care.

• We began our work in cervical cancer prevention by promoting and providing Pap tests, performing 145 screening tests in 2012. We plan to step up efforts to address this issue in 2013, as cervical cancer has the highest incidence of all cancers among women in Nicaragua.

There's a lot of exciting work going on, and a lot more to do. If you ever have any questions or would like to see more of our patient data, please don't hesitate to contact us!
Yale School of Business Partners with CV

In other great news, we were fortunate to be selected by the Yale School of Business Global Social Enterprise Club to partner on developing Clinica Verde's long-term plan for sustainability. Through the program, we're matched with a group of 5 MBA students who study and research Clinica Verde, travel to Nicaragua to visit the clinic and make recommendations for our path moving forward. We've already gotten started and look forward to working with them through the spring!

Links:
WARNING: Javascript is currently disabled or is not available in your browser. GlobalGiving makes extensive use of Javascript and will not function properly with Javascript disabled.
Please enable Javascript
and refresh this page.