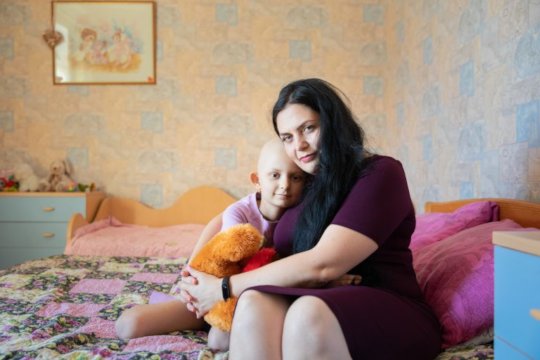 Dear friends,
this November Dacha will celebrate its 10th anniversary. More than 1000 kids were hosted here over this period. Thank you for your generous contributions that make it possible for families to be together during cancer treatment.
Today I would like to tell you Ania's story which is a typical Dacha story. Five days before her birthday, the girl was diagnosed with a tumor. Ania's family lived in Horlivka, occupied territory, and they thought that there was nothing worse than the war but the doctors' verdict shocked them more than an explosion. Ania's mom Maryna would never forget her feelings the day when she was looking at her daughter's back when she was going to the operating room. The following two hours and a half were the longest in Maryna's life but a day after in the intensive care she whispered to her daughter: "Everything will be fine." And Ania answered: "I know, mom." The family never hid the truth about her diagnosis as the psychologists always recommended, that's why the girl didn't worry knowing what to expect.
When the family came to the hospital in Kyiv, at first they didn't know about our Dacha center. They imagined it to be like a hospital, instead they saw a big beautiful family house where there were people with whom they could understand each other without words. As Maryna tells: "I will never forget our first day at the Dacha. We gathered with all the families in the kitchen, cooked dinner and ate it together, laughed and told our stories. Like at home. After dinner, we went to our room and I fell asleep with Ania in a bed cuddling. At the hospital it was impossible. For the first time in many months, I felt happy." Ania's father Serhii was with them too and her older brother could visit them from time to time.
When the good news about Ania's last exam arrived, everybody celebrated. Because here at the Dacha we cry and we celebrate together. Thank you for being with us!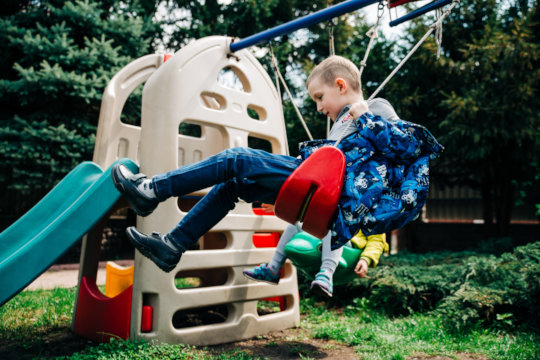 Links: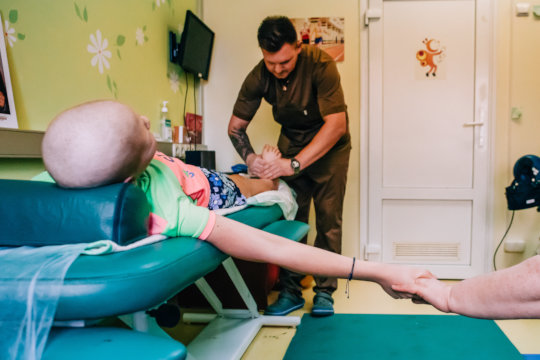 Dear friends,
thank you for supporting seriously ill kids from Ukraine!
Today, I would like to tell you about Ilona. The girl got to know her diagnosis three years ago. It was an ordinary PT lesson. Ilona jumped with her classmates and suddenly felt something like an electric shock. The doctors thought that she just pulled her leg and prescribed heating it. The tumor began to grow even faster. The girl's mom saw it and understood everything. All terrible suspicions were confirmed at the Cancer Institute in Kyiv. Three years of complex treatment: months in bed, in a sterile ward, without any opportunity to get up and go out. And then Ilona heard the word she was looking forward to – a remission.
However, it is not the end: Ilona has a temporary bone prosthesis that needs to be replaced with a new implant produced individually. Only in such a way she will be able to walk without limping, her spine will not get distorted and there will be no threat of the leg amputation. The price of this implant is about 60 000 dollars. We have raised this amount and the implant is ready to be inserted. Ilona has just returned rehabilitation camp in Germany organized by our friends and is preparing for the surgery. Then she will continue rehabilitation in Kyiv. Now she has everything she needs and her future will depend on her own willpower to do exercises, even painful ones. The disease taught Ilona to be persistent enough to overcome hardship.
From April till June of this year 30 children like Ilona received either necessary medicines or medical supplies or special bone prostheses. 27 children benefited from the rehabilitation service. 73 children benefited from individual psychological sessions and 29 from group sessions. 27 leisure time activities were organized for kids.
You can help these kids more by participating in Little by Little campaign. Just make a donation up to $50 starting at 09:00:00 ET on Monday, August 12 and it will be matched at 60%.
Thank you for your contributions! Thank you for your support!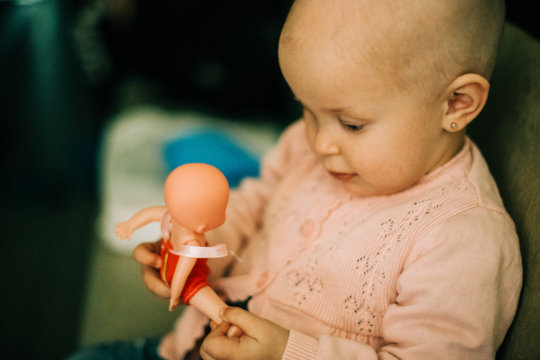 Links: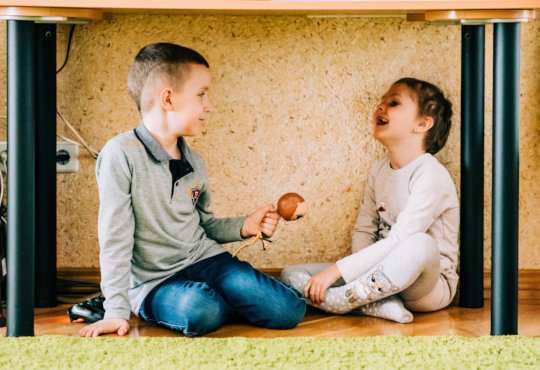 Dear Dacha supporters,
thank you for helping kids to heal in the arms of their loved ones at the Dacha!
In six months of 2019 our Dacha has become the home for 38 families. More than half of these kids lived together with their mom and dad. One-third of the children received visitors: their grandparents, brothers and sisters. Here kids feel that they are not alone fighting for their life.
We have good news from Yeva and Makar you've got acquainted with in the previous reports: both of them completed treatment. Makar is at home and he comes to the Dacha from time to time when he has to go to the hospital for a follow-up. Yeva's situation is more difficult because for her to go home means to go to the occupied territory not controlled by Ukraine where there is no proper healthcare system or any other service. It would be very hard for her family to rent an apartment in Kyiv immediately after treatment but the world is not without good people who understand: a local family who went for treatment abroad for a year offered them their apartment for this time! So, Yeva and her parents will have an opportunity to start a new life in Kyiv.
You can read about Yeva's dream to be a princess and Makar's desired New Year celebration with his family as well as the news from the construction of the new Dacha in the report presentation in attachment.
You can help Dacha kids more by participating in Little by Little campaign. Just make a donation up to $50 starting 09:00:00 ET on Monday, August 12 and it will be matched at 60%.
Thank you for your contributions that make Dacha possible!
Links:
Attachments:
WARNING: Javascript is currently disabled or is not available in your browser. GlobalGiving makes extensive use of Javascript and will not function properly with Javascript disabled.
Please enable Javascript
and refresh this page.