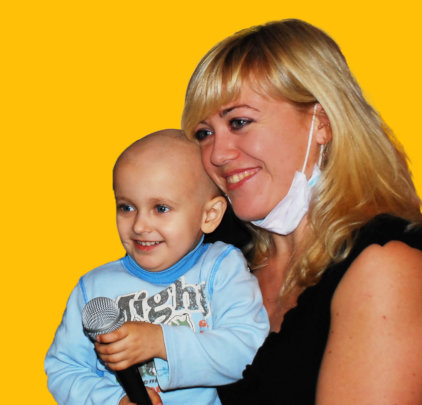 Dear friends,
thank you for making the second home for kids and their parents during cancer treatment in Ukraine.
Dacha has been active since 2009. In these 12 years, the house hosted more than 1230 children, their moms and dads.
One of them was young mother Zhenia, whose little son Dima was ill with cancer.
When a child, Zhenia lost her leg in a car accident. The prosthesis did not prevent her from being the most energetic and the most cheerful parent at the Dacha house. During the day, she managed to wash all the surfaces in their room so that germs do not interfere with her kid's recovery, read for her son, bake something delicious, and relieve stress playing the guitar in the evening for all Dacha families. Always with a smile and love for life.
After Dima got well and went into remission, Zhenia found her calling in sports and began training to become a wheelchair fencer. With her perseverance, she made Ukraine's Paralympic Team. Now, 10 years later, we got the news from Tokyo that Zhenia won the bronze, the first Paralympic medal for Ukraine! Then there was more: the silver medal in the team event, contributing to Ukraine's team success the New York Times wrote about.
Zhenia remembers Dacha house with warmth and gratitude, saying that it was big support when she needed it most.
Thank you for making Dacha possible for people who need it in a difficult time in their lives.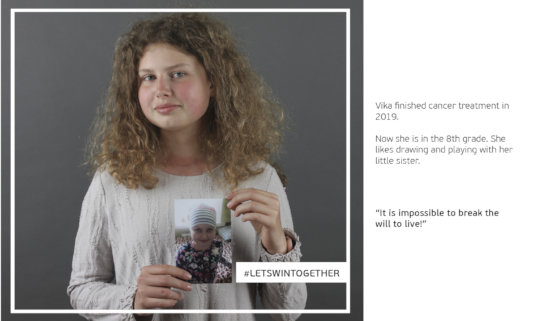 Dear friends,
thank you for supporting kids with cancer in Ukraine!
In the pictures, you can see Vika and Anton who got help when they needed it most. When they had cancer. Now they are survivors. They are not afraid to tell their stories and to show their pictures when they were ill.
Agreeing to take part in this photo project is a bold move for them, as they open up about this part of their life despite the stigmatization of cancer in Ukraine. They do it for kids who are on treatment now. They want to change society's attitudes – from irrational fear to understanding that cancer is not a death sentence.
Thanks to this experience, they have become who they are today. Anton is a marathon runner who never misses opportunities to participate in charity runs in support of kids with cancer. We know volunteers like Anton coming to speak with kids on treatment about such simple but painful and important topics as hair loss and their appearance.
The survivors say how valuable their experience is. Later on, growing up, they admit that they got to know themselves better and realized that even when they were ill, they still could have fun, dream, create, learn, make friends, and love. Cancer couldn't stop them.
Thank you for helping kids in Ukraine survive cancer and inspire others!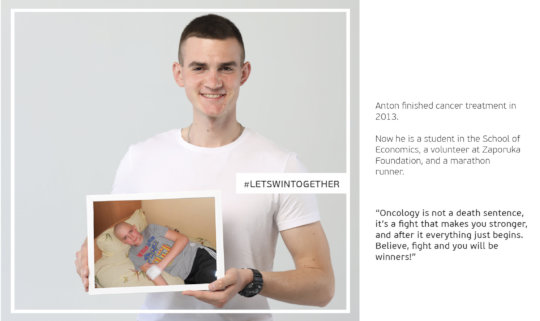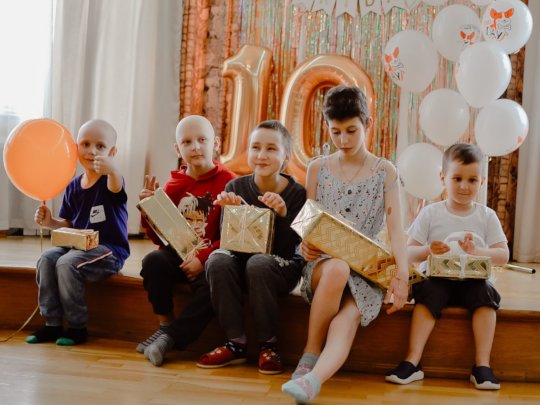 Dear friends,
thank you for making the second home for kids during their cancer treatment in Ukraine.
Dacha is a home away from home for kids and their families. They live their lives here and grow through important milestones.
Like for little Vika, who has celebrated her 10th birthday here. The party organized for her was a big secret. The girl was pleasantly shocked when she came to the living room and saw mom, dad, and Dacha friends inviting her to a brilliantly decorated photo area made to memorize this day in pictures. Then there was a show for her from volunteers, beautiful and tasty cakes, many gifts. Lots of positive emotions will help Vika and her friends go through hard days in the hospital that will follow.
New Dacha we are building now will be a second home and a special place for even more kids and families. Despite the difficulties we had in the previous months, arson on the construction site, the works are going as planned. Now we focus on the internal works such as painting and tiling the walls. The rooms in which kids will live with their parents are already in color, as you can see in the picture below.
Thank you! You make Dacha and New Dacha possible!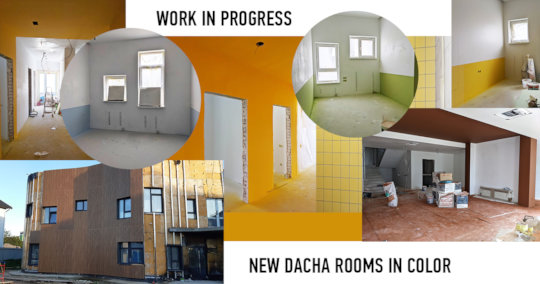 WARNING: Javascript is currently disabled or is not available in your browser. GlobalGiving makes extensive use of Javascript and will not function properly with Javascript disabled.
Please enable Javascript
and refresh this page.