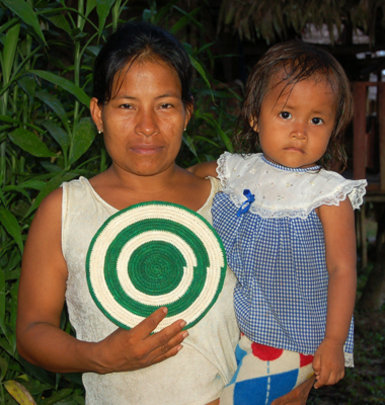 I'd like to share some news about our handicraft and forest conservation project in the northern Peruvian Amazon on three fronts – some things that have gone well in the past three months, a few things that have been challenges, and a few things we are excited about beginning.
* Our Amazon hot pads (trivets) have been a big hit in the past two months. We provided nine to CACE and Camino Verde donors in the GlobalGiving Gifts for Good promotion in May and have sold 125 directly to GlobalGiving to give to guests at the upcoming gathering of the Leadership Council in New York City.
* We have finished and posted a new video about the handicraft aspect of our project called "Native artisans of the Ampiyacu." Check it out on our project page at: http://www.AmazonAlive.net. It presents a visual kaleidoscope of our partners from five villages, the products we have helped them create, the plants they used to make them, and the benefits they have received selling them.
* Our project manager Yully reported that the young rosewood trees we planted in fields at the native community of Brillo Nuevo in early February with our partner Camino Verde are growing well. Four of the five Bora families have been taking good care of the seedlings – the fifth is due to receive some encouragement from the community to keep their commitment.
*We have identified a 20 gallon stainless steel distiller we want to buy from Heart Magic to increase the yield and decrease the time needed to extract the fragrant essential oil from rosewood and other aromatic leaves and small branches at Brillo Nuevo and other partners.
The past few months have also reminded us of some of the sobering challenges and realities of working in this remote part of the world.
* Yully's trips to the Ampiyacu were delayed once by her motor canoe breaking down for the night until the driver paddled to another town to get a spare part for the engine. The next month, her ferry from Iquitos to the villages was boarded by customs agents who seized over 10 kg of cocaine that seven people were trying to smuggle over the border into Brazil.
* Brillo Nuevo used part of its CACE Handicraft Social Rebate to pay travel expenses and some medicines to treat two people wounded in a hunting accident.
*Carlina Davila - one of our artisan partners from Puca Urquillo Huitoto died in March from cervical cancer. Her passing brought to our attention that six other women from our partner communities have died from this affliction in the past few years. Fortunately girls are now receiving the vaccination against HPV.
Coming up.....
Several other governmental and non-governmental groups are working to support local development and conservation with native communities in the Ampiyacu region. The Field Museum of Chicago recently approached us to work with them to improve management of the chambira palm trees, support craft marketing, and fortify the use of traditional knowledge in the villages.
Campbell and two Amazon field volunteers have just arrived in Iquitos to begin a six week field season working with our partners in the Ampiyacu and other sites in northern Peru. You can follow the progress of their journey on Campbell's Amazon Journal at: http://tinyurl.com/CACEblog
If you'd like to support our efforts, donations made to this project on GlobalGiving on the next Bonus Day, Wednesday, June 12 may receive a 30% matching donation from GlobalGiving. Visit www.AmazonAlive.net.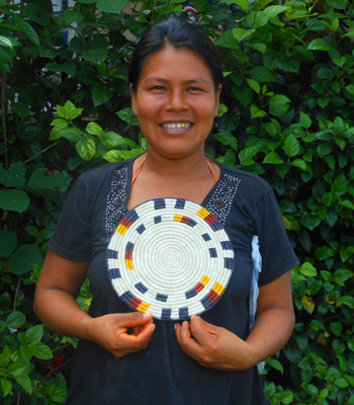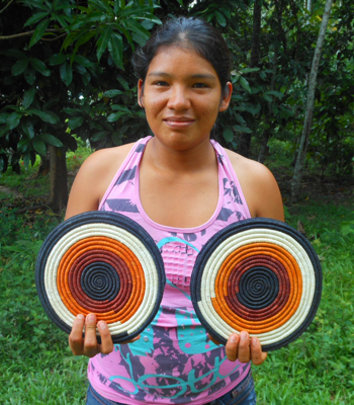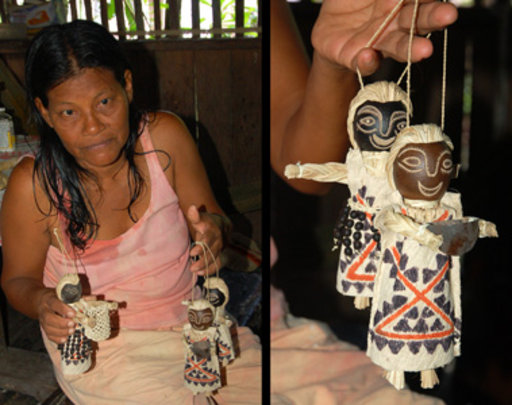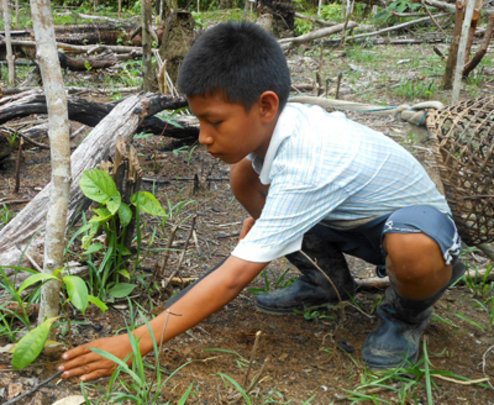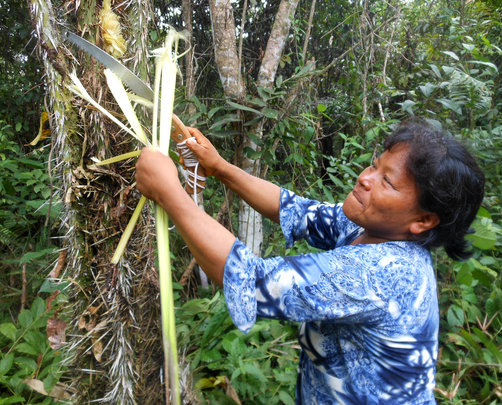 Links: