After our successful 2019 summer reforestation, local communities returned to their daily activities and were busy taking part in workshops and keeping up their tree nurseries. During August, September, and October, our local partner, Alternare, held three workshops in three indigenous communities with nine women and sixteen men participating. Four cisterns to capture rainwater were built as a result in these communities, benefiting 102 women and 89 men.
Additionally, MBF continues supporting 30 existing community and school tree nurseries. Alternare visits them to ensure everything continues to work well and is maintained. Plus everyone is planning ahead - 30,000 forest trees are already being grown using new biodegradable bags. "These bags are great. Next reforestation, we won't have to worry about leaving them behind!", said Tomas, a community member from Carpinteros community.
Monarchs will overwinter in Mexico soon, and MBF continues supporting activities that lead to better forest management, sustainability, and an improved habitat to host them. Thanks for being a part of this effort. We couldn't do it without you!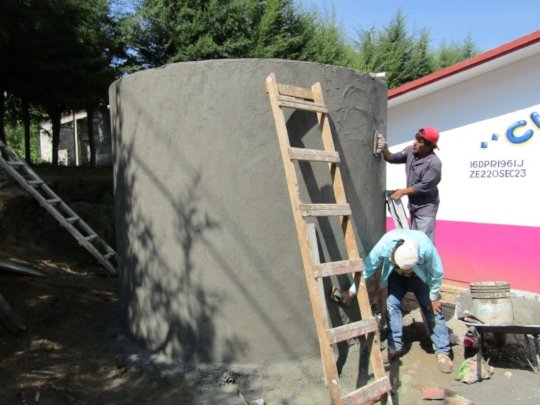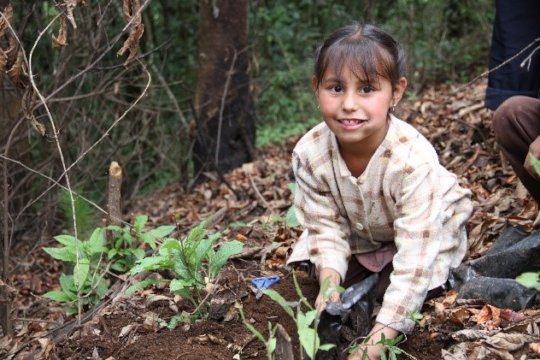 Local communities are busy planting trees! We have reached our goal planting 22,000 trees on 20 hectares with the participation of more than 650 children, women and men from the local communities. Summer vacations did not deter the kids who were very excited and unanimously confirmed that they didn't mind spending their vacations planting trees. Especially since most of the seedlings came from the school tree nurseries that they created.
During the months of May, June, and July we built four community cisterns to capture rainwater benefiting 649 people. Additionally, ten women from El Rosario community participated in a workshop to build fuel-efficient stoves resulting in the construction of one stove each. One woman told us, "In spite of my husband's hesitancy, I am glad I learned how to build this stove myself because now I can cook without having so much smoke around my kitchen and I am using less wood."
Our local partner Alternare is also among two finalists in a contest to win a 25,000 grant! We need your votes to win. Please click on the following link, scroll down to the blue button that reads "Votar por este proyecto", log in to Facebook/Twitter and vote for our project:
https://www.vwporamoramexico.mx/finalistas.php
MBF continues supporting these activities which are leading to better forest management, sustainability, and an improved habitat for the overwintering monarch butterflies. Thanks for being a part of this effort. We couldn't do it without you!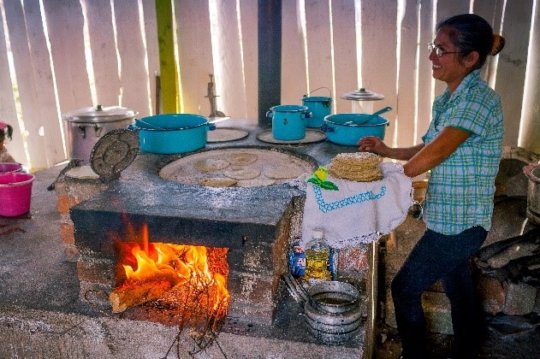 Links:
After a successful overwintering season, monarchs are heading north and MBF is getting the forest ready for the next season by supporting the summer 2019 reforestation. Alternare and 30 local school and community nurseries are getting ready to plant an estimated 24,000 trees on 20 hectares. These trees resulted from the hard work of students, parents, teachers, and community members who received support and follow-up visits from Alternare's team twice a month. In the words of an eight-year-old from Crescencio Morales Indigenous Community in El Santísimo, "We are looking forward to this summer to get a break from school and begin planting all the trees we grew in our nursery!"
Additionally, thirty-eight women and two men participated in five workshops on construction and maintenance of fuel-efficient stoves which resulted in the construction of 21 stoves, mostly built by women. Four cisterns to capture rain water were also built providing clean and potable water to the Carpinteros, Capulín, and Santa Ana Ocampo communities.
As the monarchs did this past winter, we also hoping for a successful reforestation season and to continue our support for the workshops that empower the local communities and foster sustainable practices. Thank you for supporting the forests, the monarchs, and the local communities!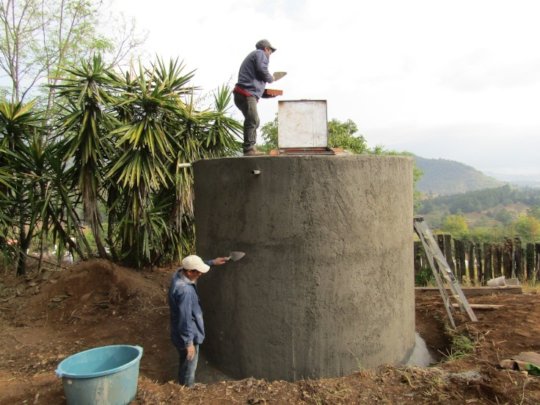 WARNING: Javascript is currently disabled or is not available in your browser. GlobalGiving makes extensive use of Javascript and will not function properly with Javascript disabled.
Please enable Javascript
and refresh this page.