While monarchs are roosting on the pine-oyamel forests local communities are busy with workshops and preparing for the upcoming summer 2018 reforestation. But, everyone paused on January 27, when our local partner Alternare, A.C. celebrated their 20th anniversary! All the communities that collaborated with Alternare over the years by participating in workshops and reforestation projects joined in the celebration. This was an opportunity to share their experiences and network in a festive environment. "I have participated in Alternare's reforestation programs for the past ten years and I'm happy to say that in my community our forest is healthy", said Señor Santos from the Donaciano Ojeda indigenous community.
At the beginning of the year, Alternare formed a committee to walk through the municipalities where fuel-efficient stoves have been built. The walks offered an opportunity to discuss the challenges they faced while at the same time seeing examples of how other communities are dealing with the same obstacles and improving their lives.
With MBF funding, during December, January, and February three workshops were held with the participation of twenty-four women and eighteen men on how to build fuel-efficient stoves, cisterns, and an important discussion about the importance of soil. A community cistern for eight families was built in Angangueo. Additionally, a member of Alternare's team gave a talk titled "The Soil" to third grade students in Ocampo. We also monitored and maintained 16,095 pines, oyamels, oaks, ashes, and birches in the school tree nurseries.
Along with Alternare, MBF celebrates twenty years of working together towards monarch and forest conservation and we never forget your generous support which has allowed us to achieve this milestone!
THANK YOU!!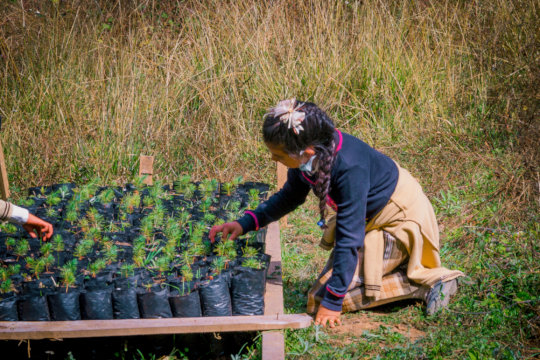 The end of the year is almost here and as everyone prepares for the holidays the monarchs arrived in Mexico, to the delight of the local communities. Right on the Day of the Dead, monarchs started flying about and settling in the oyamel trees!
September, October, and November were busy months for several communities in the Monarch Butterfly Biosphere Reserve. One hundred and fifty eight people participated in seven workshops which resulted in the construction of 10 fuel-efficient stoves, one cistern and the establishment of ten tree nurseries.
Doña Graciela, from the Senguio ejido proudly showed us her stove and told us, "I am so grateful for my new stove. Knowing that I'm not harming the forest so much, makes my "tortillas" taste much better!"
MBF is also thankful and our success - manifested in the joy our recipients feel - would not be possible without you! ¡Gracias!
Thank you and warmest wishes for this holiday season!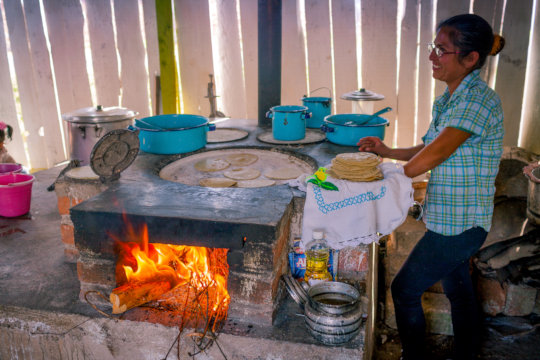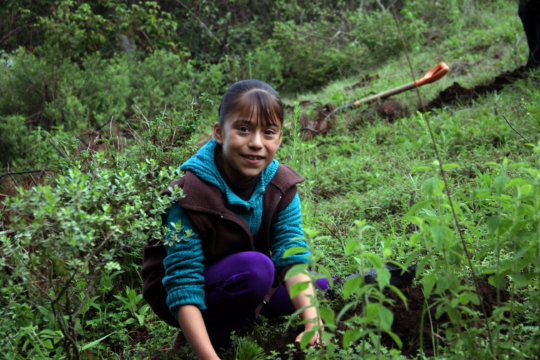 Our summer reforestation was wonderful! Joined by 151 women, men and children from Crescencio Morales, Donaciano Ojeda and Nicolas Romero indigenous communities, this summer we planted 23,400 trees in 20 hectares! It is impressive to witness the enthusiasm felt by parents, teachers and children that participate in the tree planting. The kids were especially eager and expressed their joy unabashedly. One little girl said it best, "I am so happy that we are planting trees for the monarchs! That way they'll keep on coming back to visit us every winter!"
During June, July and August we also carried out six workshops in the States of Mexico and Michoacan: two to train seventy-four women and fifty-two men in reforestation techniques, and four to construct cisterns with the participation of twenty-one women and eight men. During this period, the communities built thirty-five fuel-efficient stoves, one cistern to be used by a family and another for the community.
The forest is ready to receive the monarchs this coming fall! With your support and the help of local communities we are making sure the monarchs keep migrating back south.
YOUR contributions ARE making a difference!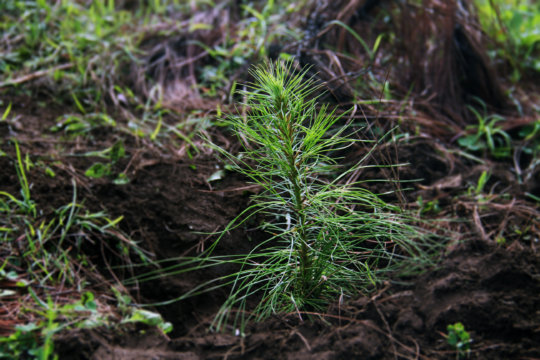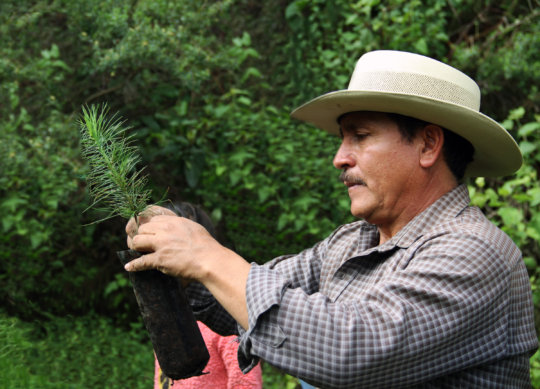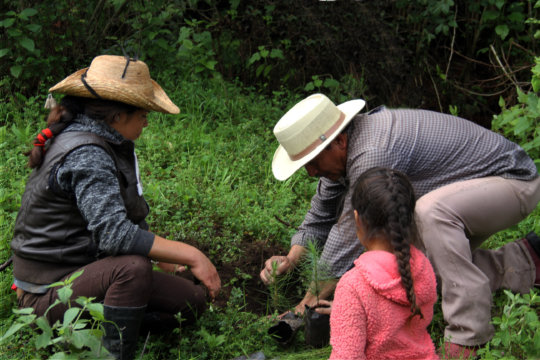 WARNING: Javascript is currently disabled or is not available in your browser. GlobalGiving makes extensive use of Javascript and will not function properly with Javascript disabled.
Please enable Javascript
and refresh this page.