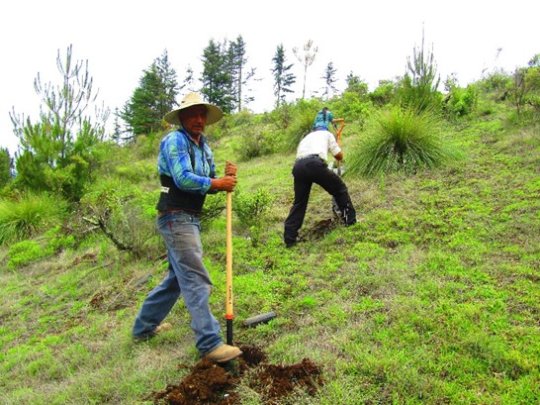 As monarchs flutter over Canada and the U.S., Mexico is busy preparing for their arrival at the overwintering sites in the Monarch Butterfly Biosphere Reserve. MBF supported Alternare and six indigenous communities to reforest 28 hectares on 14 sites with 30,000 trees produced in collective nurseries. A total of 640 people including women, men and children participated in the reforestation. This total includes 170 students from four communities that participated in four tree-planting workshops and the reforestation itself. "I am so excited to plant these trees to welcome the wonderful butterflies when they arrive on the Day of the Dead!" exclaimed an eight-year old as she planted a pine seedling.
Additionally, 14 workshops on cisterns to collect rain water were held with the participation of 190 women and 189 men from three indigenous communities. As a result, these communities now have water available to drink, cook, wash dishes, take care of their personal hygiene, tend their vegetable gardens and many other tasks.
All this would not be possible without your support. Thank you for being our partners in conservation!!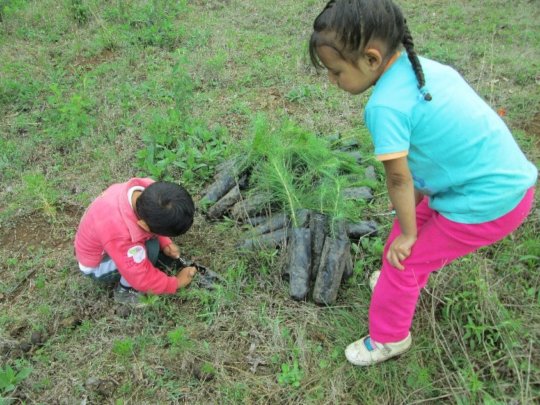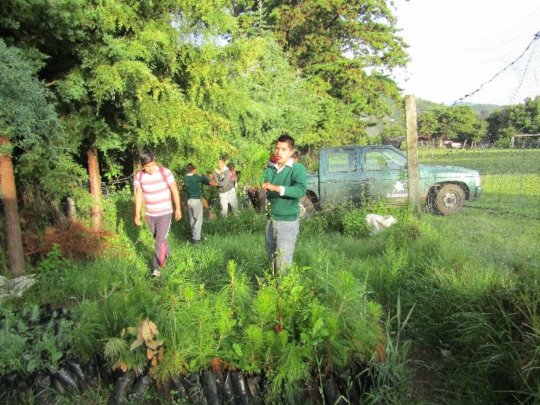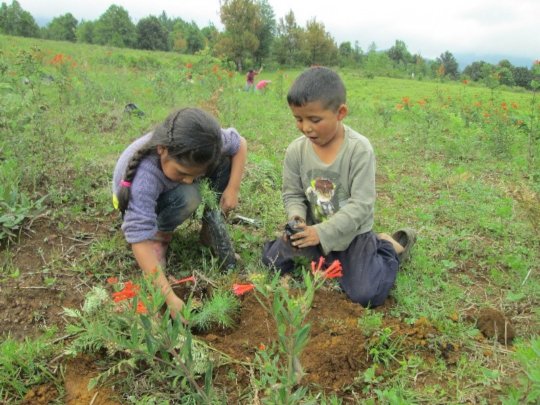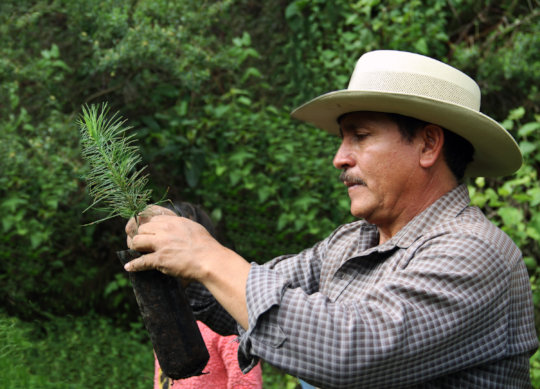 Monarchs have already arrived up north including Canada! In the meantime, local communities in Mexico are busy setting up the summer reforestation so monarchs find a restored forest upon their arrival next fall. "Our trees are all ready to be planted and we are all looking forward to watch them grow!" exclaimed Nora, a community member from Cresencio Morales proudly showing the pine seedlings in the community nursery.
With MBF funding, Alternare and the communities participated in five workshops during March, April, and May. Forty-two women and twenty men from four indigenous communities and from one communal property (ejido) participated in four workshops about building cisterns and one on fuel-efficient stove construction and management. As a result, six communities are capturing rain-water in their new cisterns and three families are enjoying cooking their food in their fuel-efficient stoves.
We are looking forward to this summer's reforestation and eager to continue monitoring the results of the plots that are undergoing natural regeneration.
THANK YOU FOR BEING OUR CONSERVATION PARTNERS!!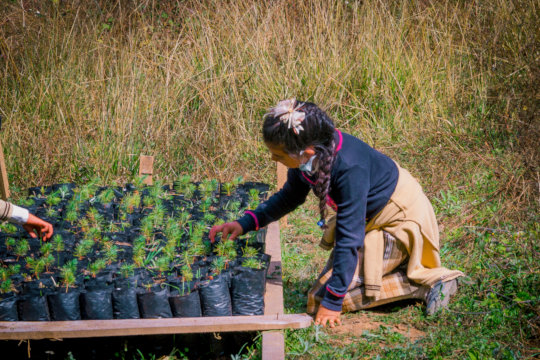 While monarchs are roosting on the pine-oyamel forests local communities are busy with workshops and preparing for the upcoming summer 2018 reforestation. But, everyone paused on January 27, when our local partner Alternare, A.C. celebrated their 20th anniversary! All the communities that collaborated with Alternare over the years by participating in workshops and reforestation projects joined in the celebration. This was an opportunity to share their experiences and network in a festive environment. "I have participated in Alternare's reforestation programs for the past ten years and I'm happy to say that in my community our forest is healthy", said Señor Santos from the Donaciano Ojeda indigenous community.
At the beginning of the year, Alternare formed a committee to walk through the municipalities where fuel-efficient stoves have been built. The walks offered an opportunity to discuss the challenges they faced while at the same time seeing examples of how other communities are dealing with the same obstacles and improving their lives.
With MBF funding, during December, January, and February three workshops were held with the participation of twenty-four women and eighteen men on how to build fuel-efficient stoves, cisterns, and an important discussion about the importance of soil. A community cistern for eight families was built in Angangueo. Additionally, a member of Alternare's team gave a talk titled "The Soil" to third grade students in Ocampo. We also monitored and maintained 16,095 pines, oyamels, oaks, ashes, and birches in the school tree nurseries.
Along with Alternare, MBF celebrates twenty years of working together towards monarch and forest conservation and we never forget your generous support which has allowed us to achieve this milestone!
THANK YOU!!
WARNING: Javascript is currently disabled or is not available in your browser. GlobalGiving makes extensive use of Javascript and will not function properly with Javascript disabled.
Please enable Javascript
and refresh this page.