Monarchs are busily fluttering about the overwintering colonies in Mexico and Alternare is joining in all the excitement and joy of having them visit Mexico! Alternare and the local communities ended 2019 with one workshop to build a cistern for the Nicolás Romero community and started the planning process for the 2020 reforestation by keeping up with the maintenance on their school and community tree nurseries.
Although it may seem early to start thinking about planting trees, communities are thinking ahead and are inspired by the monarchs flying about around their properties. "We have to think not only of this year but of the future so that butterflies always find shelter in our forests," said one of the community planners.
We're starting off the year on the right foot. MBF thanks YOU for supporting our efforts to ensure the conservation of the forest habitat and the well-being of the local communities!
After our successful 2019 summer reforestation, local communities returned to their daily activities and were busy taking part in workshops and keeping up their tree nurseries. During August, September, and October, our local partner, Alternare, held three workshops in three indigenous communities with nine women and sixteen men participating. Four cisterns to capture rainwater were built as a result in these communities, benefiting 102 women and 89 men.
Additionally, MBF continues supporting 30 existing community and school tree nurseries. Alternare visits them to ensure everything continues to work well and is maintained. Plus everyone is planning ahead - 30,000 forest trees are already being grown using new biodegradable bags. "These bags are great. Next reforestation, we won't have to worry about leaving them behind!", said Tomas, a community member from Carpinteros community.
Monarchs will overwinter in Mexico soon, and MBF continues supporting activities that lead to better forest management, sustainability, and an improved habitat to host them. Thanks for being a part of this effort. We couldn't do it without you!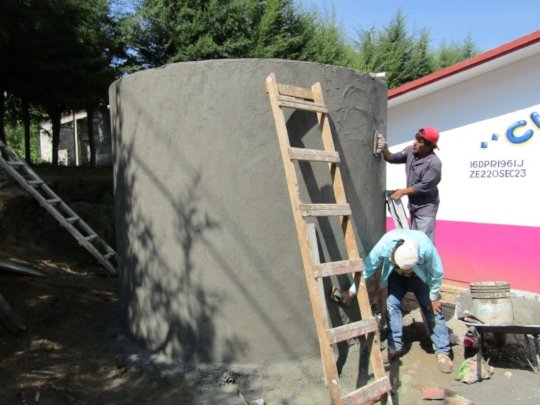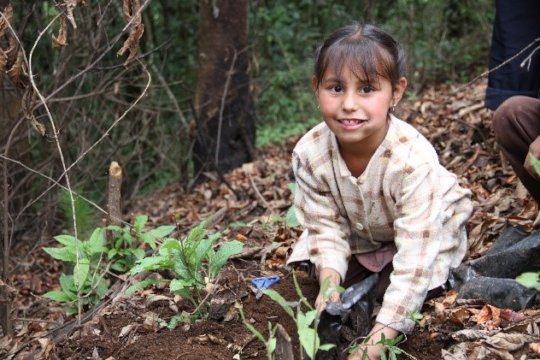 Local communities are busy planting trees! We have reached our goal planting 22,000 trees on 20 hectares with the participation of more than 650 children, women and men from the local communities. Summer vacations did not deter the kids who were very excited and unanimously confirmed that they didn't mind spending their vacations planting trees. Especially since most of the seedlings came from the school tree nurseries that they created.
During the months of May, June, and July we built four community cisterns to capture rainwater benefiting 649 people. Additionally, ten women from El Rosario community participated in a workshop to build fuel-efficient stoves resulting in the construction of one stove each. One woman told us, "In spite of my husband's hesitancy, I am glad I learned how to build this stove myself because now I can cook without having so much smoke around my kitchen and I am using less wood."
Our local partner Alternare is also among two finalists in a contest to win a 25,000 grant! We need your votes to win. Please click on the following link, scroll down to the blue button that reads "Votar por este proyecto", log in to Facebook/Twitter and vote for our project:
https://www.vwporamoramexico.mx/finalistas.php
MBF continues supporting these activities which are leading to better forest management, sustainability, and an improved habitat for the overwintering monarch butterflies. Thanks for being a part of this effort. We couldn't do it without you!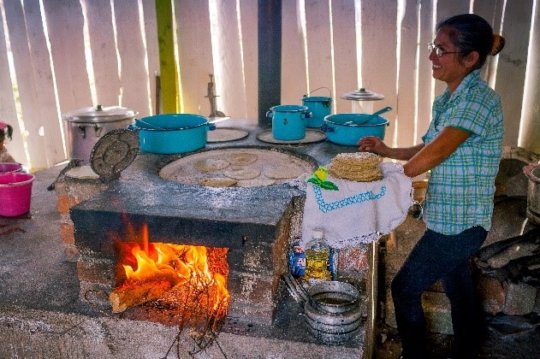 Links:
WARNING: Javascript is currently disabled or is not available in your browser. GlobalGiving makes extensive use of Javascript and will not function properly with Javascript disabled.
Please enable Javascript
and refresh this page.