After a successful overwintering season, monarchs are heading north and MBF is getting the forest ready for the next season by supporting the summer 2019 reforestation. Alternare and 30 local school and community nurseries are getting ready to plant an estimated 24,000 trees on 20 hectares. These trees resulted from the hard work of students, parents, teachers, and community members who received support and follow-up visits from Alternare's team twice a month. In the words of an eight-year-old from Crescencio Morales Indigenous Community in El Santísimo, "We are looking forward to this summer to get a break from school and begin planting all the trees we grew in our nursery!"
Additionally, thirty-eight women and two men participated in five workshops on construction and maintenance of fuel-efficient stoves which resulted in the construction of 21 stoves, mostly built by women. Four cisterns to capture rain water were also built providing clean and potable water to the Carpinteros, Capulín, and Santa Ana Ocampo communities.
As the monarchs did this past winter, we also hoping for a successful reforestation season and to continue our support for the workshops that empower the local communities and foster sustainable practices. Thank you for supporting the forests, the monarchs, and the local communities!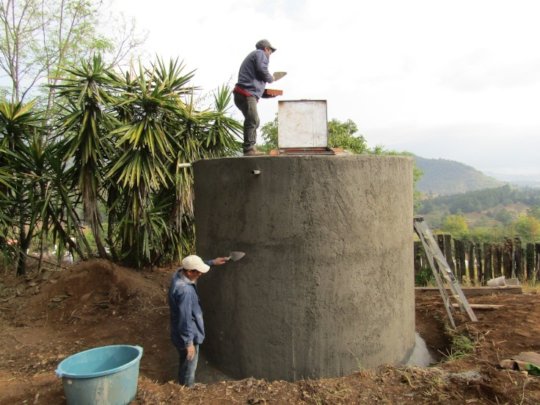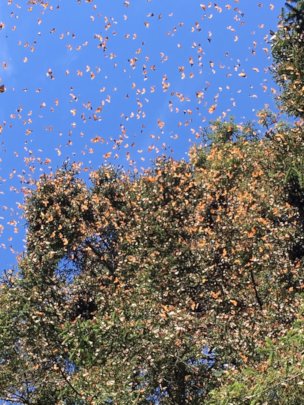 Overwintering populations of monarchs are doing very well compared to last year. The surface covered by butterfly colonies went up 144% with a total area of 6.05 hectares (14.95 acres) occupied by 14 butterfly colonies versus 2.48 hectares (6.13 acres) last year.
This is certainly encouraging news, but it doesn't mean our work is over. Insect populations fluctuate and monarch populations have been on a downward trend so we can't let down our guard. That is why during the last 3 months of the year we continued our workshops with the local communities resulting in the construction of 17 fuel-efficient stoves and two cisterns that will supply seven families and one school with rain-water. We carried out a total of four workshops in which 28 women and five men participated.
Considering that one of the main threats to the migratory phenomenon is deforestation due to changes in land use, MBF aims to restore the forest. However, it's not just a matter of planting trees but of evaluating whether they survive. During this period, with the indigenous communities of Crescencio Morales, Francisco Serrato and Nicolás Romero, we conducted an evaluation of reforestation survival rates for 2015-2017. Our results indicated that there was an average survival rate of 86% and all of our reforestations presented a survival rate greater than 60%,
The areas with the highest survival rates were due to community surveillance and fencing of the reforested areas. As Don Jose from Crescencio Morales told us "We have to be vigilant and take care of our trees. We are happy to see that most of the trees we planted have survived!"
Just like the high monarch population numbers the survival rates give us hope but we need to continue our efforts. Therefore, during the coming months, we will start planning our 2019 reforestation and continue strengthening the conservation of the forest, the migratory phenomenon while improving the lives of the local communities!
THANK YOU for sticking with us through the fluctuations of monarch populations and the challenge of providing a well-conserved forest to overwinter when they migrate while strengthening the local communities with sustainable alternatives.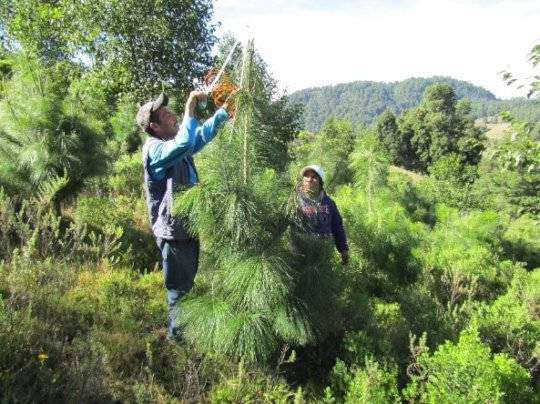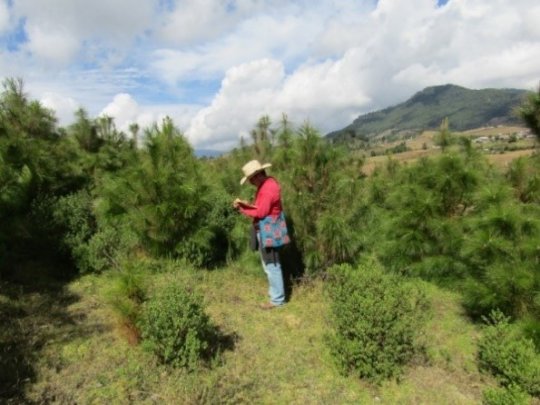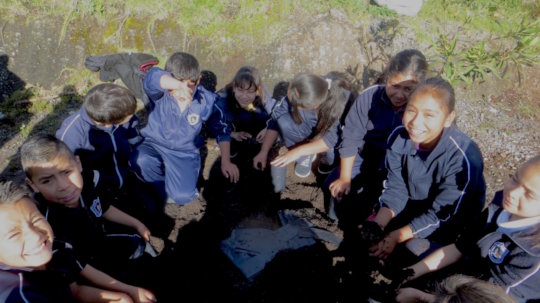 While Mexico is busy celebrating the Day of the Dead, monarchs started to arrive at their overwintering sites and local communities and kids are eagerly welcoming them! Especially one kid we met with last year who told us how excited he was planting trees to host the monarchs upon their arrival on this magical day that is celebrated in Mexico and through the month of November.
MBF and Alternare continued working in the monarch area supporting 140 men and women from two indigenous communities to build nine cisterns to collect rainwater thus providing access to water for twenty-eight families. Another workshop was held for nine people who built fuel-efficient stoves that will save wood and prevent respiratory and gastrointestinal diseases in their communities.
As one community member told us, "Now we can cook our tortillas without clogging our lungs!"
Additionally, twenty-two school and six community nurseries with the capacity to produce 20,000 pine and oak trees, are being set up in seven indigenous communities. These trees will come in handy for the 2019 reforestation next summer!
THANK YOU for joining us in all these exciting projects that are conserving the forest and improving the lives of local communities.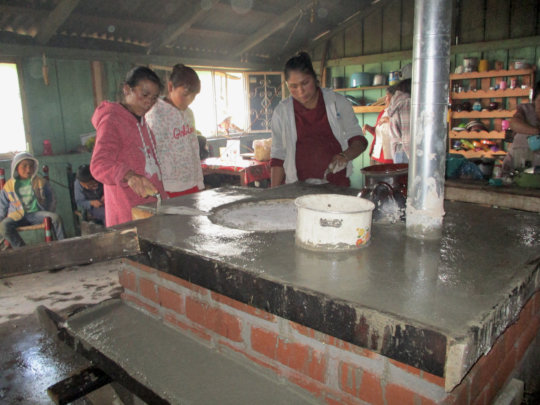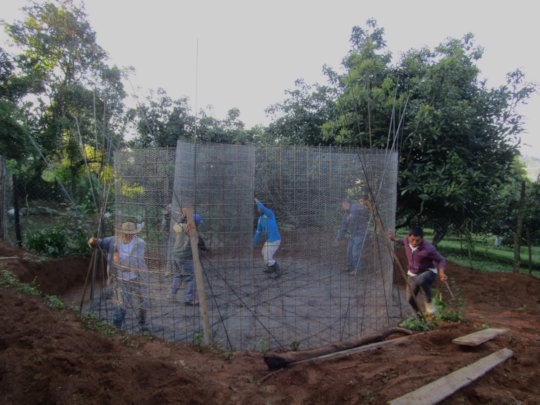 WARNING: Javascript is currently disabled or is not available in your browser. GlobalGiving makes extensive use of Javascript and will not function properly with Javascript disabled.
Please enable Javascript
and refresh this page.