This school year is ending with many exciting opportunities to spread awareness of the positive DEA Youth Dance Program message! The New Jersey Youth Summit and Albuquerque Summit and Career Day was attended by student dancers and DEA YDP dance company partners. Youth Dancers from Brooklyn Park Elementary wowed attendees of a special event in Baltimore this month!
We continue to focus on opioid abuse through a wonderful partnership with DEA 360, a comprehensive approach to combatting the heroin and opioid crisis bridging law enforcement, diversion control and community outreach through local partners. The DEA YDP is pleased to offer expanded programming in the coming year through DEA 360.
The DEA Youth Dance Program looks forward to a busy summer with summer programming, dance camps, and scholarship programs. We thank you for your continued support of students across the nation, many of whom experience exposure to dance for the first time through the DEA Youth Dance Program. Together, we can lift up these young people and empower them to make a lifetime of healthy choices!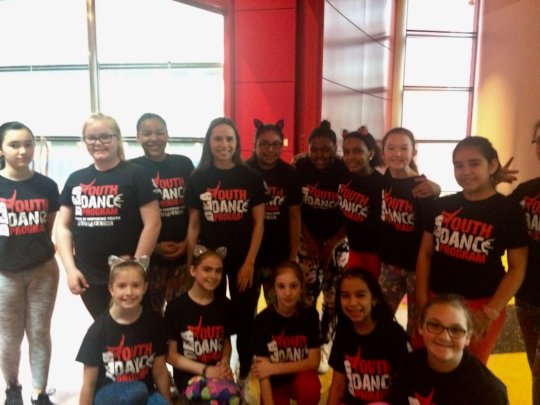 As we enter into the 2018 Year, we are struck by the incredible diversity of our students and instructors around the country, and how dance, as a vehicle, truly has the ability to influence youth from all backgrounds. We recently translated our registration and evaluation forms into Swahili, one of our classes is made up of primarily refugee children and our YDP students come from an array of cultures and socio-economic backgrounds. The DEA YDP teachers provide a wonderful diversity in dance styles (with classes being taught in ballet, modern, jazz, tap, hip hop, samba and more), and the life paths that have lead our teachers to mentoring youth differs tremendously. No matter what the circumstance or background, all our student dancers and teachers are united in pursuit of a healthy lifestyle and positive choices through dance!
We are thrilled to be continuing as a community partner with DEA 360, adding 4 new strategy areas this year: Philadelphia, Newark, Salt Lake City and South Jersey (Atlantic, Camden and Ocean counties). DEA 360 is a comprehensive approach bridging local law enforcement, DEA, DOJ and community partners to combat opioid and heroin abuse in select cities across the nation.
The DEA YDP Campaign "One Step at a Time" continues to expand. This spring we will be hosting special events in Baltimore and New York to raise awareness about drug abuse and how communities can come together to help our youth and families. The DEA Youth Dance Program remains committed to sharing our impassioned message of resisting drugs through the art of DANCE! Thank you for your continued support!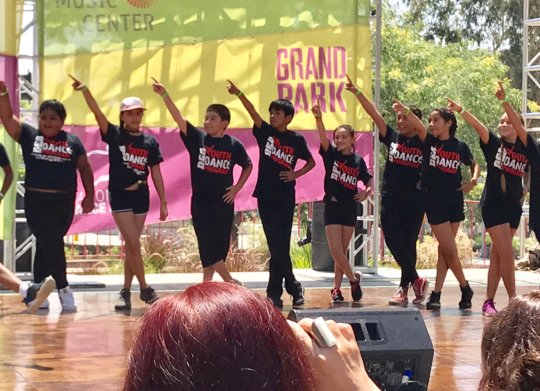 The DEA Youth Dance Program is happy to be launching free dance classes for at-risk and underserved youth in schools from California to New York! We've had a busy summer, and look forward to a fun fall!
In July, DEA YDP students from Van Nuys, CA and Washington, DC performed at events for National Dance Day at both Grand Park LA and The Kennedy Center. Our dancers impressed hundreds in the crowd with their moves, and positive approach to healthy living through dance. This summer, we were also able to offer students around the country a safe and fun activity through dance workshops and scholarships to local dance studios.
We continue to enjoy a powerful partnership with DEA 360, a comprehensive approach bridging DEA, law enforcement, DOJ and community partners to combat heroin and opioid drug abuse in select cities nationwide. Through DEA 360, we are able to reach even more students with our message of drug abuse prevention through the art of dance. Stay tuned for exciting updates on this program!
Last week, The DEA Educational Foundation honored filmmaker Michael Mann with a spectacular evening at the Beverly Hilton Hotel. Student dancers from Sylvan Park Elementary, under the expert tutelage of DEA YDP instructor Stephanie Reed, took to the stage with some very special guests. DEA Agents surprised the crowd by joining our young dancers in a fantastic routine, and showcasing the extraordinary support and mentorship students receive from DEA. Our teaching partner, Culture Shock LA, performed amazing choreography and treated the audience to some impressive freestyle dance.
We are looking forward to a wonderful fall season, bringing dance to kids across the country as an alternative to drugs and violence. Thank you for your continued support of The DEA Youth Dance Program!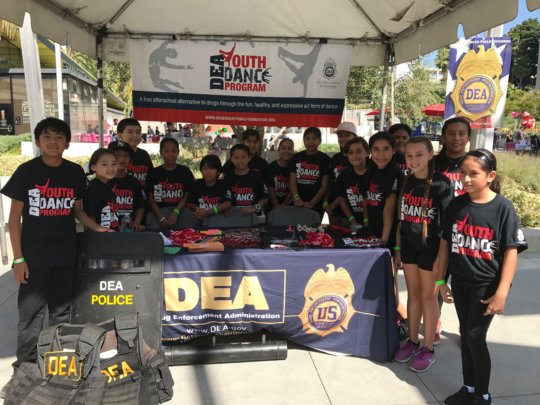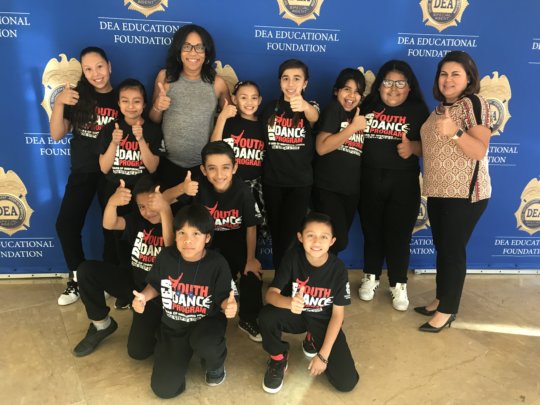 WARNING: Javascript is currently disabled or is not available in your browser. GlobalGiving makes extensive use of Javascript and will not function properly with Javascript disabled.
Please enable Javascript
and refresh this page.