In light of the opioid crisis, we now more than ever need to reach kids through positive prevention programs. Drug overdoses are now the leading cause of death for Americans under 50, with a 50% increase in overdose fatalities for 25 - 34 year olds*. This staggering and sobering statistic is why we continue to work so hard to offer free dance classes to at-risk and under-served young people through the DEA Youth Dance Program. As a contracted partner with the DEA 360 Strategy program (a comprehensive approach to combatting heroin and opioid drug abuse bridging local, state and national resources), we are reaching more kids with the power of dance. Most of these areas are in critical need of after-school programming, and we are working to raise funds to continue offering the YDP in these schools beyond our one-year of support through DEA 360.
To this end, we are thrilled to be mid-way through a successful One Step at a Time campaign, reaching kids in nearly 50 cities. There is more work to do, however, to continue providing high-quality, positive, and inspiring dance programming. We appreciate your ongoing support of our cause through your donations, and we ask that you consider promoting The DEA Educational Foundation Youth Dance Program on your social media by tagging: @deaedfoundation. With your help, we can reach even more kids with the power of dance as an alternative to risky behaviors, and increase their self-confidence in the face of peer pressure.
*https://www.justice.gov/opa/speech/deputy-attorney-general-rod-j-rosenstein-delivers-remarks-dea-fentanyl-guidance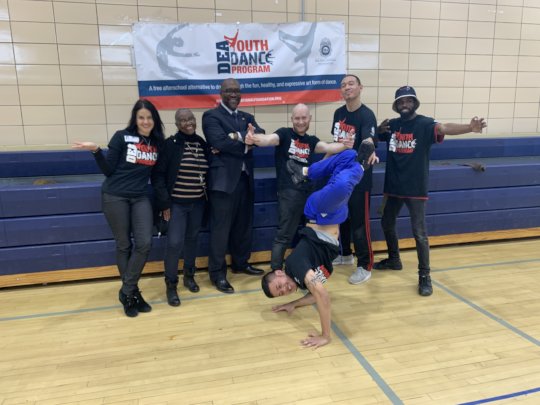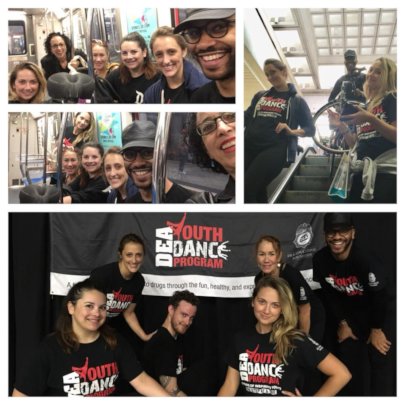 Fall is our favorite season here at the DEA YDP – it's during these months that we get to share the joy and power of dance to new students all across the country! Our regional managers have been hard at work setting up and attending assemblies, booking professional dance companies and instructors, and registering hundreds of students for free after-school dance classes. In many cities, DEA agents have attended assemblies to speak with kids about the importance of a healthy, drug-free body and mind. Our fabulous trainer has been meeting with instructors from Boston, New York, New Jersey, Pennsylvania and Salt Lake (as well as several other cities through video conference) to introduce best practices in the classroom and new ways of delivering our message of positive alternatives to drugs and violence.
All of this would not be possible without your continued support of the DEA Youth Dance Program. We are so excited to be offering programming in dozens of cities to reach new students with an opportunity to learn dance and teamwork, build self-confidence, and have a safe place to go in those critical after-school hours. This year, we continue our partnership with DEA 360, a comprehensive approach to the opioid and heroin crisis bridging DEA, local law enforcement, education and community partners like the DEA Youth Dance Program. We had an exciting DEA 360 launch in Salt Lake City last week, with three new schools attending assemblies to watch our dance company partner, Samba Fogo, wow students with live Brazilian drumming and dance.
Throughout the next month, more launch assemblies will take place, more students will register, and more instructors will be in classrooms teaching dance and encouraging students to make positive, healthy life choices. We will continue to advocate for at-risk and under-served youth to receive high-quality arts education as an alternative to drugs and violence. Please join us in support of young people across the nation by making a donation, sharing our cause on social media, or telling a friend about the DEA Youth Dance Program. Together, we can make a difference!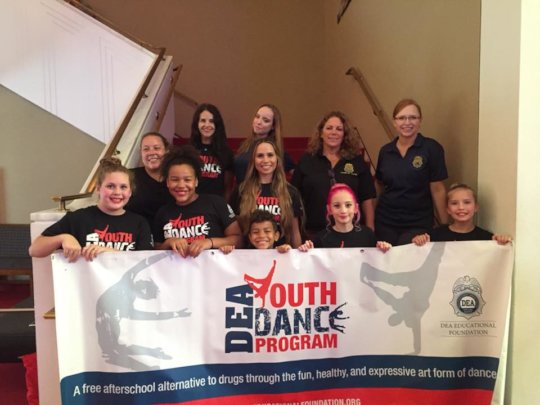 This summer, children around the country are participating in workshops and camps with the DEA Youth Dance Program, providing a positive, safe and inspiring environment for at-risk and in-need students. Students awarded scholarships at the end of our spring sessions have been able to continue growing their skills through classes at local studios. With the end of the summer season fast approaching, we are hard at work preparing for another fantastic fall, introducing the DEA Youth Dance Program to students in Salt Lake City, UT, Knoxville, TN and Baltimore, MD through the DEA 360 Strategy, in addition to our programming in dozens of other cities throughout the nation.
Last weekend, DEA YDP students in Southern California and Washington DC participated in a once-in-a-lifetime performance opportunity at National Dance Day. Performing for hundreds, these students showed off their dance technique, and joined other dancers at this nationwide celebration of dance, helmed by the Dizzy Feet Foundation. The DEA YDP is thrilled to have been invited to participate for multiple years, showcasing our students and dance company partners, in community with an array of dance organizations at The Kennedy Center in DC and the Segerstrom Center for the Arts in Orange County. The DEA Field Office in Washington DC even got in on the action, joining us to spread our message of prevention through positive, healthy activities such as dance. We are grateful for these opportunities to share our passion of dance as a positive alternative to drug use, and to the DEA for their continued support.
The DEA YDP One Step at a Time campaign is entering its 2nd year. This campaign assists us in reaching thousands of children with prevention education through dance, as well as enabling us to grow to accommodate our extensive waitlist both in cities currently receiving DEA YDP programming, and new cities in critical need of after-school opportunities for at-risk students. Any and all contributions are much appreciated to help us reach even more children, spreading joy and health through the beautiful, expressive and powerful art of dance!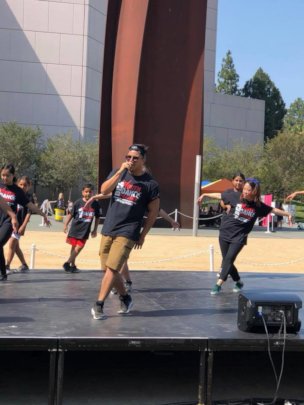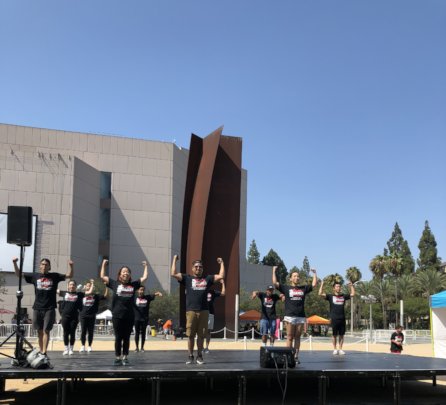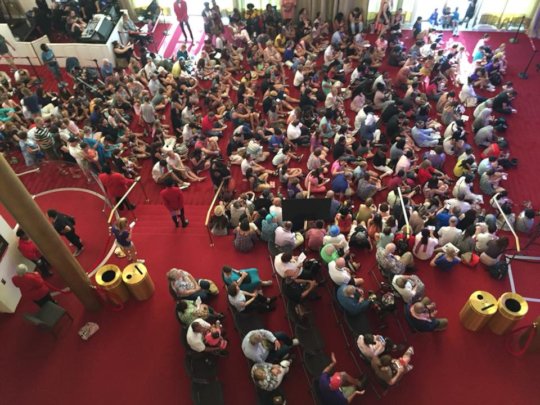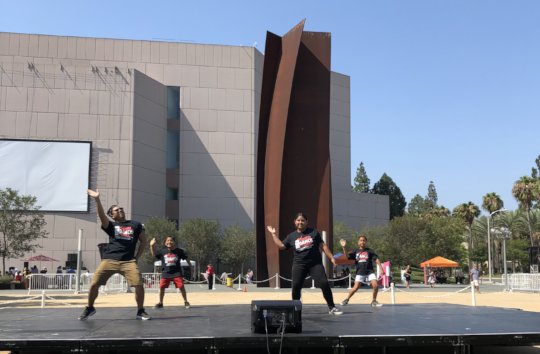 WARNING: Javascript is currently disabled or is not available in your browser. GlobalGiving makes extensive use of Javascript and will not function properly with Javascript disabled.
Please enable Javascript
and refresh this page.