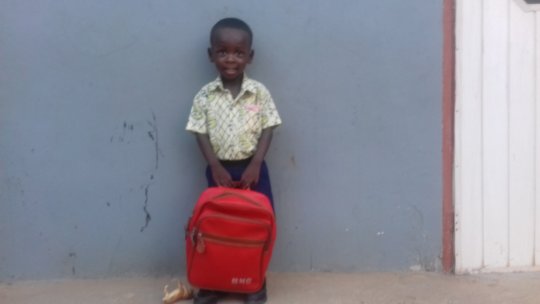 Dear Our Donors,
We are much grateful to you all, our donors for your support to sustain the project from its inspection up to this crucial point of reading our updated report from the field. For a few months now, I have been reporting to you the situation of the school that I mentioned that if we could not receive any intervention, our school for the children in the Gbawe community will need to close down on December 15, 2018. So what now?
We now have less than one (1) month so the landlord has been disturbing us since we have been not able to raise the fund. So, the school will close down now? No, at the moment! Why since you have been not able to raise the amount needed?
There has been one an anonymous donor who has been supporting us with a monthly donation of $100 and another monthly by Name Patricia who as also be given us a monthly donation of $25. We salute them and you for your support. So will the $125 donations will be pay for the rented amount needed? No, we are working hard to solicit a loan from a Bank that we are praying or expecting to receive it by the rent agreement date to help us to pay for next 5 months while we will be writing to companies to come to our aid. Please do you know any company that you think could help us? Would you share the information to us?
We need to raise an amount of $10,000 and so far, we have raised $1,350 from the donations mentioned above and some other donations totaled $1,350.
The loan we are looking for we will need to repay it monthly. Please would you help us with any amount you can afford? We are pleading to you all to help us sustain the school for the next one year. Please even, $1 makes a difference since little drops of water makes a might ocean.
About the kids in the school, how are they doing?
The children are in fact, doing well but with hope lost at the moment? Should they get their bags and go home?
Please, we need your help, would you please share this post with your friends for us? Even $1 makes a difference.
Do you have any question that you would like PAAJAF to answer? Is yes, would you let us know? We would be more than happy to answer all questions.
Thank you