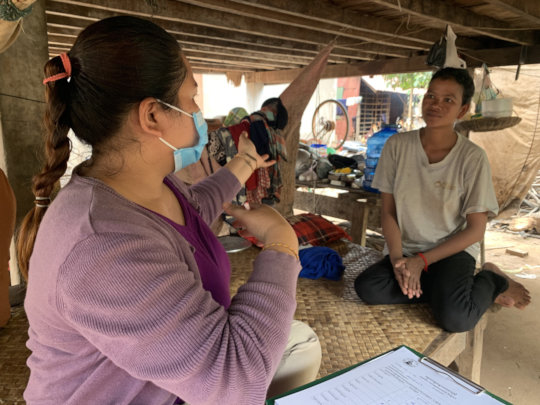 At the end of last year you kindly donated to our campaign on Eliminating Violence Against Women and Children. The aim of the fundraiser was to create a city wide campaign to work on eliminating violence against women and children, provide counselling and support fr those in need, educate around safe relationships and non violent means of communication, educate men and women around women's rights and work on changing cultural norms in order for violence to be erradicated. As promied, we spent your kind donation wisely and delivered this and many interventions in the first half of the year.
Today we wanted to let you know that we are continuing to work hard during this time to protect women and children.
Did you know that a crisis like the COVID19 pandemic disproportionately affects women and girls and can set back gains on gender equality?... This is due to gender norms and pre-existing inequalities. Gender Based Violence rises with increased tension and food / economic insecurity. There is also an increased risk of sexual exploitation or abuse for those in precarious situations, plus and increased risk of women's sexual and reproductive health rights being compromised as people are unable to access certain services. In addition, many women are employed in the informal sector in Cambodia meaning they are unable to claim sick pay and have few protections from job losses. The closure of schools and sick family members means that the burden of unpaid care responsibilities usually falls to the women in the family.
Despite being unable to meet in person, we have reached out to 100 families to see how we can help them at this time. We have continued to conduct our counselling and referal service via the phone, and have spoken with 72 families women as of the end of May. We are also working hard to create online resources for women and men to continue learning about women's rights, gender euality, positive parenting and more.
Thank you for your support at the end of 2019, it helped us to make a great difference and we hope you enjoyed this update on our continued work in this area.
With thanks and best wishes,
Gemma and the WRC team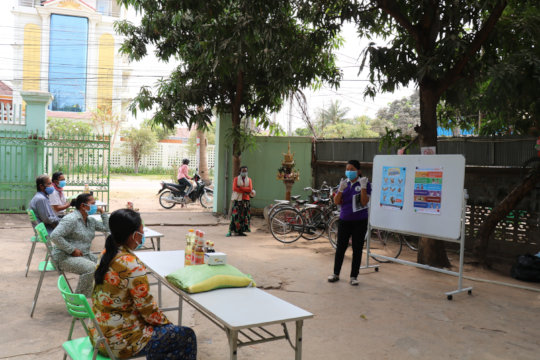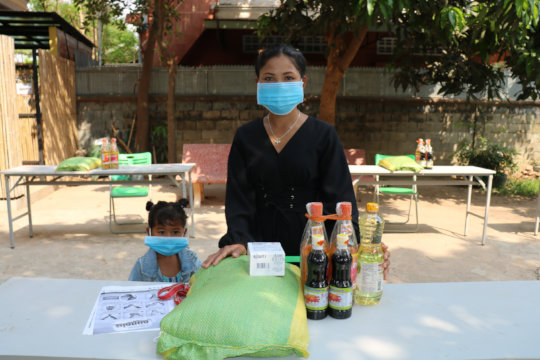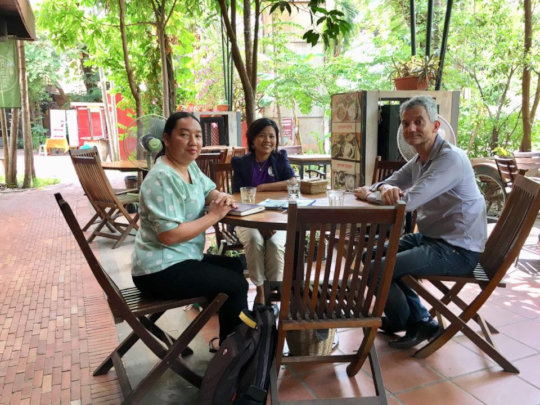 Dear Friend of WRC,
We hope you and your family are welll!
Today we wanted to share an update with you about how we are supporting the women and families we work with in Siem Reap.
As you know the Cambodian economy is hugely reliant on tourism, especially in our city of Siem Reap. As tourism numbers fell and people lost jobs due to COVID19 many families were plummeted into unexpected poverty. We have worked closely with our community to understand what their current needs are and how we can support them deeply at this time. We surveyed 100 families and learned that most of them feared both COVID and hunger, many were suffering acute stress and mental health issues and there has been a rise in domestic abuse - which is not uncommon when everyone is feeling pressure and we are doing our best to support those suffering. We have been working hard to provide counselling and emergency supplies for famiies in need and so far have been able to reach 115 families.
We are also focussing on developing new online resources so that our workshops and learning can continue. We will be sharing short videos on facebook and other online platforms and hope to be able to conduct online workshops with beneficiariaes soon. The team are learning new skills to create videos and facilitate online workhsops and we are working out ways to reach those who have poor internet connections or a lack of equipment. We are looking forward to sharing our exsisting workshops and new resources around COVID19 and lifeskills for those facing unemployment soon.
Thank you for your continued support it really does help us reach those who need it.
Gemma and the WRC team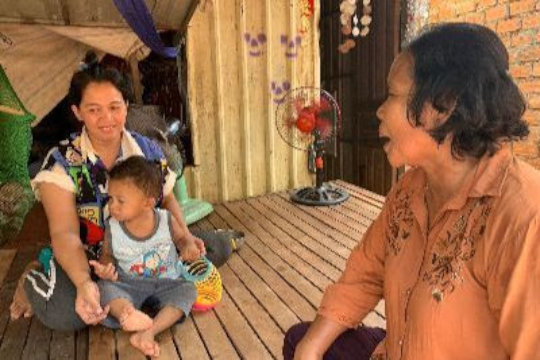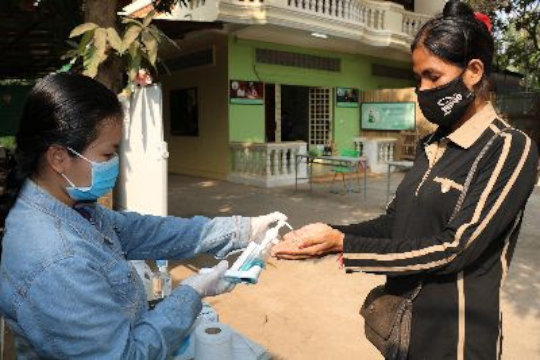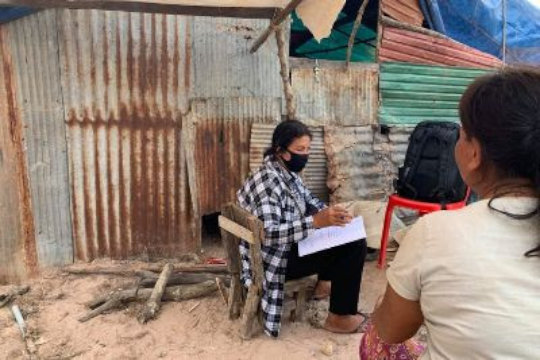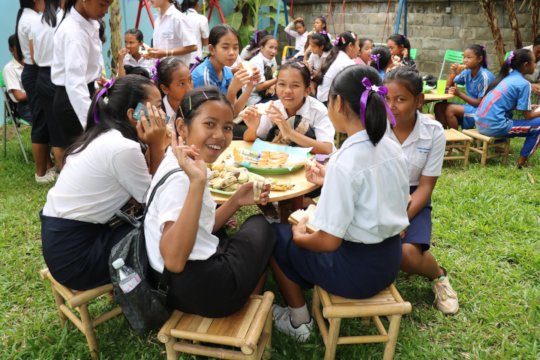 Dear Friend,
Thank you so much for supporting Women's Resource Center with your gift. We wanted to send you an update on our work during International Women's Month and how we are continuing to work in our community at this time.
International Women's Day was on 8th March and was such a fun day for our community to celebrate together. Almost 100 people came including students, families and children. We shared our achievements over the last year (see our annual report attached), held a fashion show for the children and women to get involved in and enjoy and shared some clothes that have been donated. Never one to miss an opportunity we decided to use the opportunity tohost a mini workshop and share education around gender rights too. What a great day - we hope you enjoy the attached photos.
You might be wondering how we are getting on more generally at the moment....As March rolled on physical distancing became implemented due to COVID19 and we were forced to close our doors to the public, and advise the staff team to work from home. Despite these challenges our team are more determined than ever to support the women and families that we work with and have been phoning those who need support to check on them, and giving out emergency parcels of food and hygiene supplies (photos attached). We have also been working on a series of short online workshops to ensure we are still delivering information about positive parenting, financial literacy, women's rights and gender, women's health and other topics that the community need at this time. We are staying positive, finding ways to deliver our mission and hope you are too!
Thank you for your support, it really makes a difference and allows us to keep supporting our community, even in difficult circumstances.
All the very best to you and your families at this time.
Gemma and the WRC team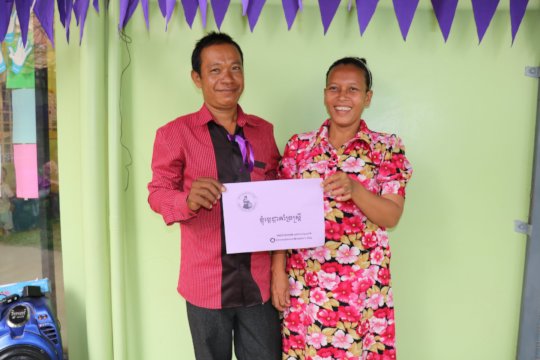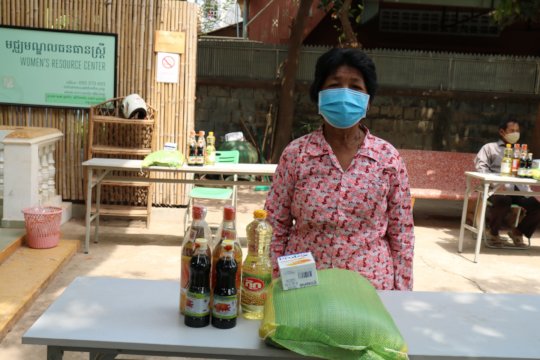 Links:
WARNING: Javascript is currently disabled or is not available in your browser. GlobalGiving makes extensive use of Javascript and will not function properly with Javascript disabled.
Please enable Javascript
and refresh this page.