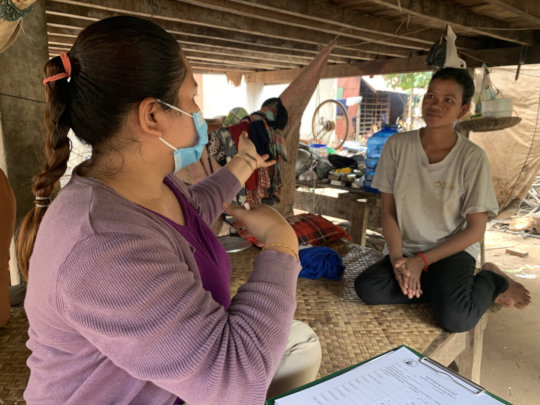 Dear Friend of WRC,
We hope this report finds you well!
As you know the Cambodian economy is hugely reliant on tourism, especially in our city of Siem Reap. As tourism numbers fell and people lost jobs due to COVID19 many families were plummeted into unexpected poverty. With your help we have raised $2463 on GlobalGiving to support those families in crisis. We have worked closely with our community to understand what their current needs are and how we can support them deeply at this time.
We have surveyed 100 families and understand that 99% of them are living in fear of both contracting COVID19 and of hunger. The main issues are lack of employment, poverty, hunger, understanding hygiene and how to prevent COVID19 spreading and being able to afford hygiene supplies. Many are also suffering from acute stress and mental health issues. In addition, due to the extra pressures at home (especially with schools closed) there is a rise in domestic abuse towards women and children.
We have conducted counselling over the phone with 72 beneficiaries and checked in with 107 families to see if they need anything from us. We have been able to meet some people face to face to five our emergency supplies and have used these opportunities to share information on safe practices to prevent the spread of the virus. These sessions have had limited numbers with people staying 2 meters apart, we have checked temperatures and ensured hand washing and mask wearing has taken place. We have given our 115 emergency supply packages by the end of May to families and shared information about staying safe at this time with them. Each parcel costs $25 and contains rice, fish / soy sauce, vegetables, canned goods, eggs and soap and lasts an average sized family around a week. We are also piloting ways to work with families in order for then to be self – sufficient including farming plants and animals.
The women and families we work with have been delighted with the support we have been able to give them due to your generosity and wanted to share their thanks with you…
'Thanks to donors for your generosity, these emergency packages help us during this hard time. You save us lives!' – Bopha
'We lost the jobs and income. Your kind support feed our children. Thanks for thinking of us during this challenging time! Wishing you all the best of luck!!' – Sophea
Our Executive Director, Kong Vanthat has also shared her thanks and short update in the attached video.
We will continue to work hard with the community for as long as it takes to ensure they have enough supplies and support to see them through this time. Thank you so much for your generosity!
Gemma and the WRC team.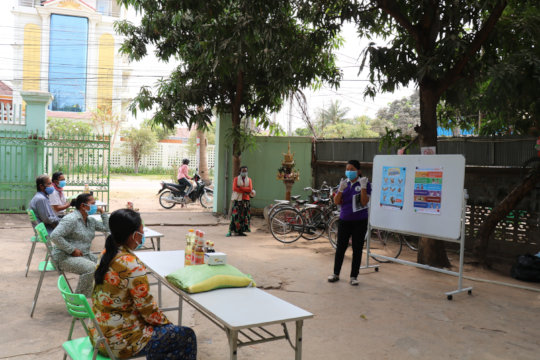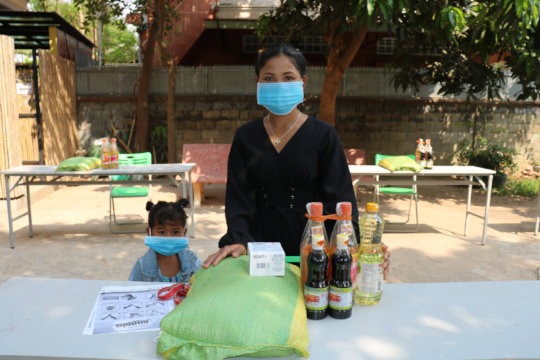 Links: