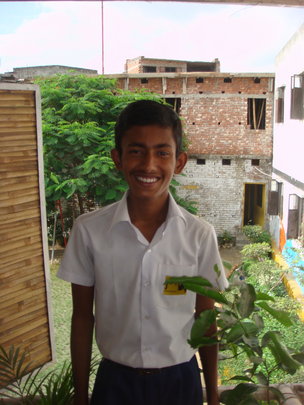 Thanks!
Your donation to help further the education of underprivileged children in the slums of Bangladesh means a great deal to all of us. Not only are you a donor to JAAGO's education mission; you are part of it. We will send monthly newsletters like this one to keep you updated with our efforts as well as provide you with many more ways to become directly involved in the lives of the children you are graciously supporting.
News and Events
Exam Week
This week, students at the JAAGO School completed their final exams for the year. After many group study sessions and review classes, the well-prepared students took their exams. On June 28th, the students will receive their report cards for the last quarter as well as for the whole year. The students have all worked hard to get where they are, and this is the last step before they can move up one standard!
Biodiversity Day
The 'International Day for Biological Diversity 2012' was on the 22nd of May 2012. Members of the International Union for Conservation of Nature (IUCN), visited the JAAGO Foundation's Rayer Bazar School. Our guests talked to the students about 'Conserving Marine and Coastal Biodiversity' – which was also the worldwide theme for the day. They explained about the life of various marine animals and the dangers to their species. The members of IUCN also organized an Art Competition where the students were asked to draw their favorite aquatic animal.

Spelling Bee
For the second time since its inception, JAAGO Foundation School hosted its Annual 'Spelling Bee' on the 23rd of May, 2012. The competition was held in all the classes (except Reception), and one winner was chosen from each class. The students were asked to spell some words based on the Grades they study in. The teachers themselves were the judges of the competition. The winner of each class was awarded a certificate of merit.


Student Spotlight
Md. Lelin Ahmed is in this month's Student Spotlight! He is in Class 2, and he won this year's Spelling Bee. Lelin loves playing cricket and hanging out with his friends, JAAGO volunteers, and even his teachers after class. He is very proud of his victory in the Spelling Bee. "Spelling is very difficult for me. I convinced my [English] teacher, Tahmeed, that I would win. I tried very hard. There were many rounds, but I did not give in. My motto is never give up." Lelin also sees JAAGO as an important part of his life. "I think JAAGO is my second home. I love JAAGO very much. My family is poor. My parents think that, when I grow up, I will be a rickshaw puller. My father is a rickshaw puller. I want to be an engineer, and JAAGO has given me that opportunity."
Want to do more?
Once again, thank you so much for your support. Your donations have already done wonders to help JAAGO's education goals. As the JAAGO Foundation has grown, we have seen that children, not only in Dhaka but also around the nation, are in more need of help than ever. Starting this July, we are recruiting 800 new students, raising the number of underprivileged children in our schools from 600 to 1400. Recruiting these students, however, means that we will need the same number of new sponsors to support their education. By contributing a minimum amount of USD $20 per month, a sponsor covers all expenditures for one particular child. If you are interested in sponsoring a child, check out the child sponsoship page on JAAGO's website. Then head to our GlobalGiving Project Page to start your sponsorship! The kids at JAAGO have worked very hard to get where they are now, but they could not do it without the help of caring and engaged sponsors.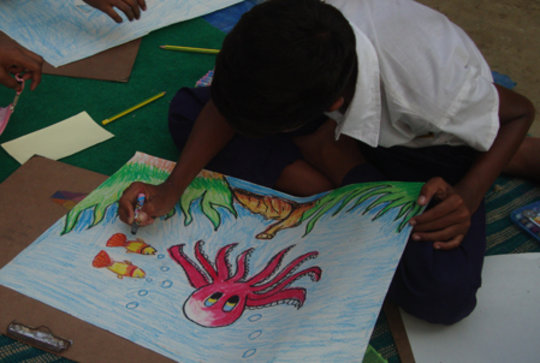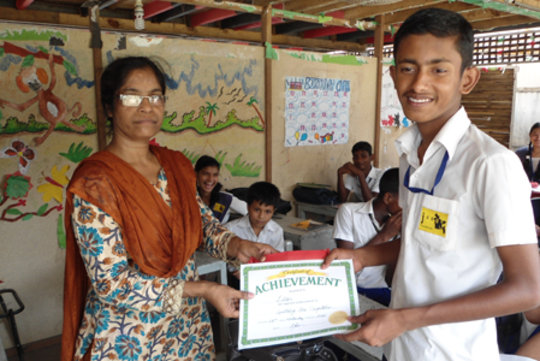 Links: