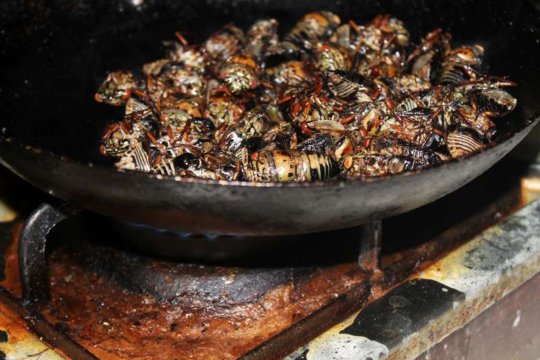 The insects for food venture including CPALI, Entomo Farms and Insects and People of the Southwest Indian Ocean (IPSIO) are meeting in Madagascar next week to raise crickets! Brian of IPSIO received a grant from USAID to get the ball rolling and we are off and running. Brian and his team are collecting and identifying local species of crickets, and rearing them using technologies suggested by Darren of Entomo Farms. SEPALI Madagascar will test and outline ways to introduce the simple technologies to farmers in the Maroantsetra area to learn the best way to work with farmers as well as overcome any inhibitions they might have farming insects. While we have experimented, prepared and served several different insect species are farmer lunches, none of our farmers have had time to rearing them. Part of the problem is regardless of how delicious they taste, many were unable to get beyond the "yuck" factor. To solve that problem we will be pulverizing roasted crickets in to a high value protein powder. On an earlier trip, Mamy asked a local baker to add protein powder to the delicious bread that is made locally. While there is still a bit of skepticism, it is nothing that a dab of honey couldn't solve (we have experimental evidence!). In fact, honey is only needed if the person eating the bread knows insect powder has been added! Nevertheless, we will still need to over-come barriers to eating insects and even incorporating them into stews and sauces and to convince the community that growing children and adults need more than rice alone to be healthy. I hope that while I am in Madagascar I will be able to talk to others who have successfully introduced new information and practices to local communities and learn their techniques.
In addition to cricket farming Mamy and Fenozaro Justin have been planting the host plant of the funny leaf hopper mentioned in our last newsletter and featured below. Fenozaro Justin remembers eating the insect as a child and has no problem eating them now! The insects are unusually high in fat and have been used to extract cooking oil. I can't wait to try them. Certainly eating leafhoppers is familiar to children in the Makira Area. Farming the insect's host plant is easy AND the plants produce edible beans similar to lima beans.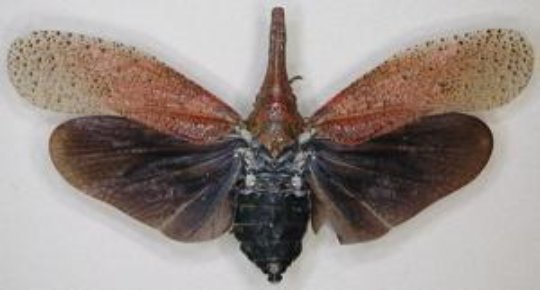 Links: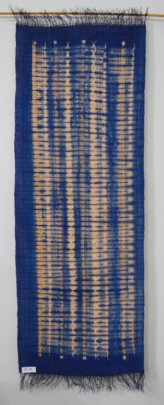 A major component of our program is to find markets for the goods the artisans are making. That is easier said then done and this week two team members, Mamy and Lalaina, will travel to the US to attend a marketing program at the trade show, NY Now. The program, "Market Readiness for Artisans" is put on by Aid to Artisans and Creative Learning. It is well known in the field and is a weeklong introduction to what the team needs to know regarding product design, quality control, pricing to make their wild silk and raffia products acceptable on the NY scene. Over the past week the US team has been working hard to put our best foot forward in hopes of attracting buyers and an import partner for SEPALI Madagascar. The problems we are having are rooted in the costs of shipping, Madagascar's isolation, the lack of good workshop conditions, equipment, and electricity, seasonal availability of cocoons, quality raffia and relatively high salaries that we pay. It has been tough to pull it all together - please keep your fingers crossed that buyers will order up a storm!
Specifically, at the NY Now event we will be showing handbags, silk wall hangings, ringtail raffia ties, table runners and placemats as well as silk papers - Whew! Mamy and Lalaina will visit with buyers and have the goods critiques. Below are a selection of some of the products they will have critiqued!
We are all very excited. Personally, I can't wait to see the team - stay tuned for the latest when I report after the show!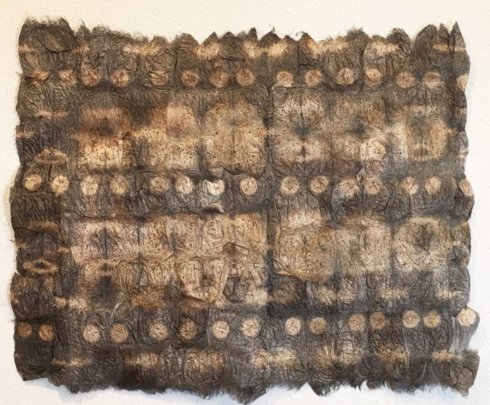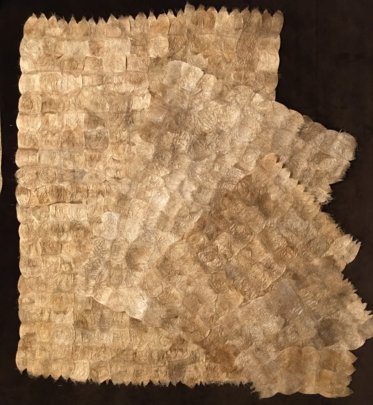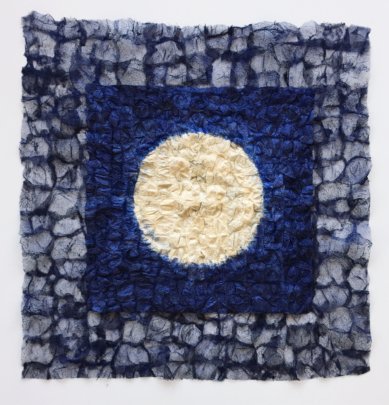 Links: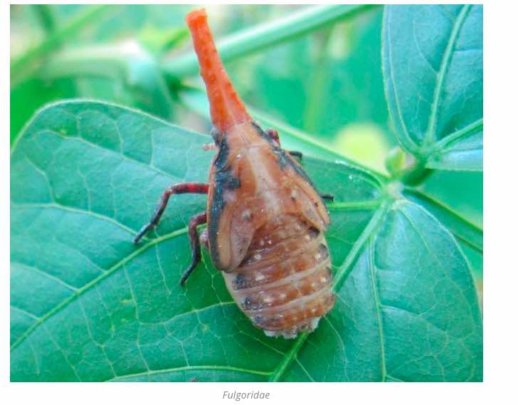 July and August are not good months for rearing insects (see rearing calendar below). However, that doesn't mean there is not plenty to do! As you may remember, SEPALI Madagascar has been working with farmers to identify which insects are edible in the area and how to raise them. However, we have not had success in convincing farmers to eat them. To make insects for food more palatable, we have been working with a new group to produce insects to make a protein powder that can be integrated into Malagasy snack food. But we have not given up on introducing insects and insect farming in the Makira area. We would like to involve school children and tackle some insect biology lessons. Our only problem is that we do not have the staff to do this and have been looking for a partner.
You can imagine how exicted I was when I recieved a message from Johnnah Ranariniaina, education coordinator from the Wildlife Conservation Society (WCS) in Maroantsetra, reporting that WCS was interested in working with the SEPALI team to introduce "insects for food" in their after school program! SEPALI Madagascar has already done a lot of background research to find out which insects can be raised easily in the Makira area. One insect that is already eaten by our farmers' generation are the funny looking Homoptera in the family Fulgoridae (See our December 2, 2015 report on them). Fortunately the rearing season is starting in September! In the spring children can turn to the lowland rice fields to collect dragonfly larvae.
Working in the schools is a great investment to find an inexpensive way to increase dietary protein, especially if the insects are farmed. Perhpas an after school program with WCS could involve cooking classes - after all who doesn't likeot eat!
The moth matching game has been completed by Kulea Games and we have distributed packs of cards to schools. We hope that moth matching will add another dimension to education on insects for food. You can play moth matching on your ipads or iphone. The kids in Maroantsetra can play with hard copies! I have played both ways and it is a blast! We are still looking for more beta testers - let me know, craig@cpali.or, if you want to play on you ipad or iphone and I will arrange for you to receive a free copy.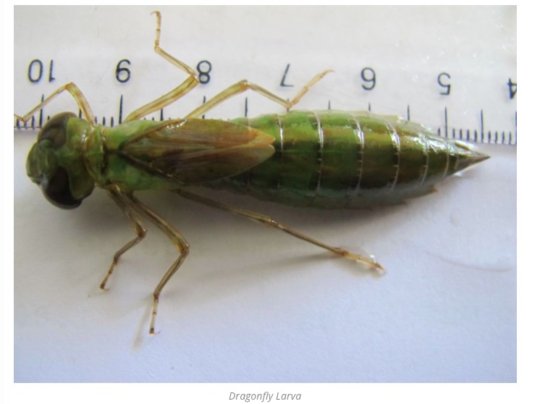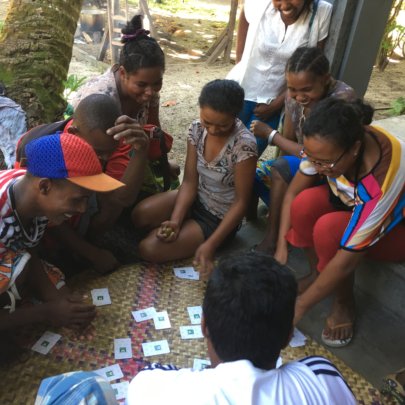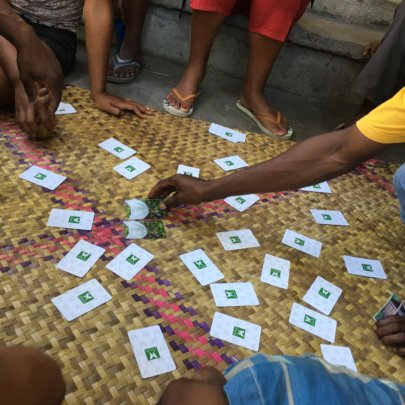 Links:
WARNING: Javascript is currently disabled or is not available in your browser. GlobalGiving makes extensive use of Javascript and will not function properly with Javascript disabled.
Please enable Javascript
and refresh this page.