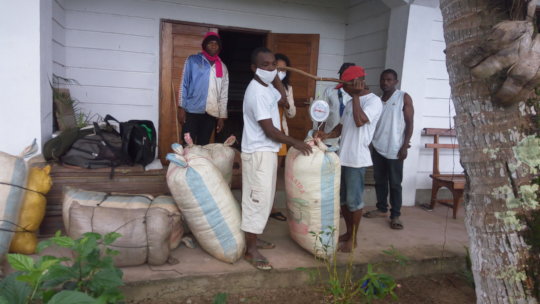 The market situation in Madagascar right now is pretty dire for farmers as it is for many of us. Since the vanilla market has crashed once again, there is no way to earn money except through the sale of cocoons to SEPALI Madagascar. Sustainably gathering or farming cocoons is far better than harvesting forest resource and easier. As a result, Mamy reports that the cocoon program has become a lifeline for many.
Farmers area able to earn money by selling 6 different types of cocoons to SEPLAIM and SEPALIM has been stockpiling them for the future use. Furthermore, because SEPALIM is working with 5 different species of moths, it purchases cocoons 8 out of 12 months in the year. The largest number of purchases are during May, July, August and September, months that correlate with the lean season in Madagascar and when farmers are most in need. Hence, SEPALIM's greatest expense is salaries to its workers and second greatest expense is cocoon purchase. We may be small but we think that is pretty good for a conservation and poverty alleviation program. We are especially grateful to our donors for supporting this work. Thank you.
Links: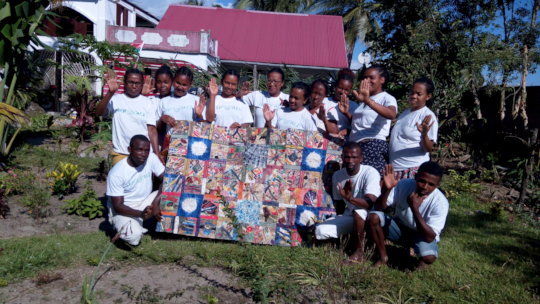 I am thrilled to report that depite the fact that all members of the team, despite face masks, hand washing, social distancing, have recovered from bouts of Covid. Thanks to you they minimized their contacts with others outside the team workshop. Thank you you they kept working as was their wish. As I know many of you know that minimizing contact in an African is very difficult. Mamy, the team director was very, very ill. Somehow they all got through it.
Because we have lost several of our buyers and the world economy is depressed, the workers had time to develop their own artistic skills and ideas. I am attaching a few pitures of new textile designs. The large textile is made up of 6 different pieces sewn together for shipping. As a whole it is magnificent and suggests a celebration to me - I can't decide whether I should break it up or keep it as a whole. Any suggestions? Ideas of buyers? museums?
The team is now on their yearly, month-long break. We are hopeful that 2021 will be an extrordinarily good year for all.
If you haven't had a chance to donate but would like to, the program is still accepting funds.
Thank you again and Happy 2021!
Cay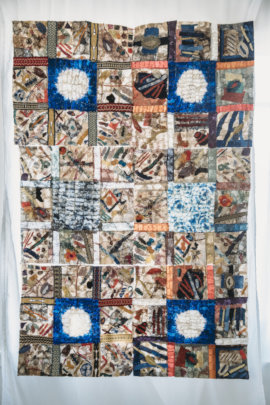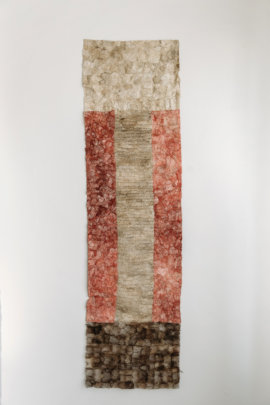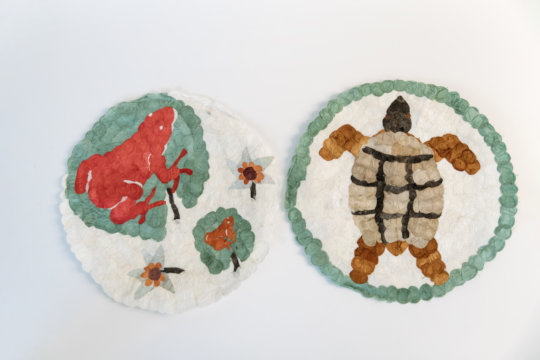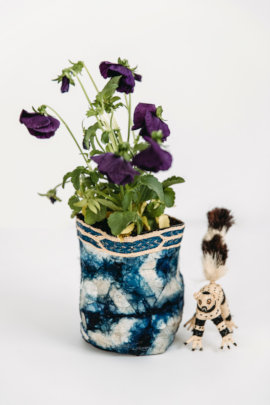 Everyone knows how difficult it is to engage with today's sluggish markets. The Madagascar economy, dependent on vanilla production and tourism, is no exception. The vanilla market, the most important agricultural market in our area, is vulnerable to disease, weather conditions, political instability, theft, early picking, regulatory controls and now a crashing world economy. In 2016 vanilla beans were purchased for $400-$450 per kilo (compared to 60-80 US$/kg in 2015 and 30 US$/kg in 2012). Obviously that price was not sustainable and led to considerable graft and many buyers have had to switch to cheaper alternatives. As a result, the vanilla market in Madagascar market crashed in 2019-2010.
SEPALI Madagascar director, Mamy Ratsimbazafy, reports that SEPALIM cocoon farming program is now seen as a "life-saver" program. In previous years, 2016-2019 , the team had difficulty convincing subsistence farmers to farm caterpillars, as well as sustainably collect cocoons after the adult moth had emerged. Now our cocoon market is one of the few ways that farmers can earn money and that artisan women can engage in steady work.
Mamy has amassed large stocks of cocoons produced by 6 different genera of silk moths. At last we have enough to expand into new market areas and a means to increase our ecological and economic impact! However, the Covid-19 crisis emerged and international shipping has been slowed. It takes twice the amount of time that it did previously to ship a box from Maroantsetra to Tana and two times again the time and expense to ship from Tana to the US. Furthermore, the financial crisis due to Covid means that both the markets we had been working on developin, as well as many previous buyers, have disappeared.
Thankfully, GlobalGiving had our back and offered extra financial assistance to help us get through the next few months. The CPALI team is now focused on developing a digital presence for SEPALI Madagascar through its new market site, Tanana Silk. If you have not had time to visit our online portal, please do! www.tananasilk.com. When you log on you can sign-up for our new Tanana Silk newsletter that will keep you up to date on new products and current sales. We are also now twittering up a storm at 2silk_ta; pinning our latest creations at "Ta'na'na Silk" on Pintrest and instagramming at "tananasilks". You can also find us in the Fair Trade Federation holiday gift guide. We have begun stocking inventory in the US so we are able to ship most items in time for the holidays!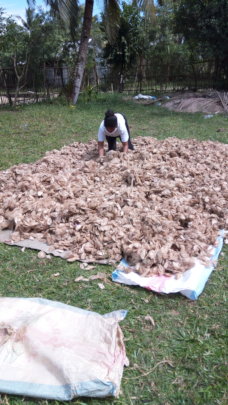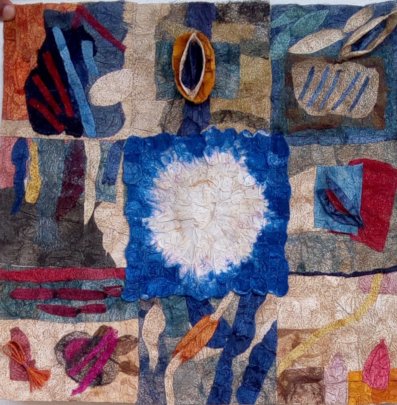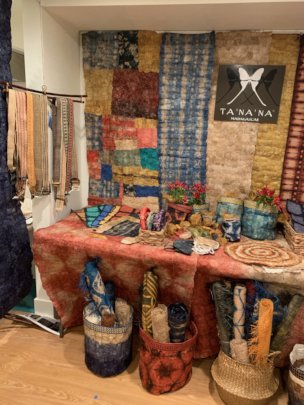 Links:
WARNING: Javascript is currently disabled or is not available in your browser. GlobalGiving makes extensive use of Javascript and will not function properly with Javascript disabled.
Please enable Javascript
and refresh this page.