Hi DAR friends,
It has been a busy few months...monsoon season in Dharamsala (mid-July to mid September) is always a time when we see many cases of demodex mange.
If you don't know what demodex mange is, I am sure you have seen it in photos....photos of dogs that have lost most of their fur, possibly full of scabs, and looking like they have not eaten in a long time.
Basically, looking exactly like Ganju. What causes this you ask? A supressed immune system...or the result of living on the street without proper nutrition and no shelter from the monsoon rains.
We diagnose and confirm the condiiton with a skin scrape to see what kind of mites are causing the problem. We also need to test for secondary infections
Ganju, and dogs like Ganju, can take up to 6 months to recover. First, we have to help them put on weight very slowly...feedling them 5 times a day with a high animal protein diet to help them boost their immunity. Of course there is also medicine involved and lots and lots of love.
Luckily, Ganju is a very friendly boy and not afraid of humans, unlike many of the dogs that arrive at DAR. Even when they do arrive scared and cautious, in a few days they all lean in to human affection. All they want is love : )
If you can donate to help Ganju, and some of his friends (Deva and Tashi) please DONATE HERE.
*
*
On a good note, GlobalGiving is hosting its final Matching Day of 2017 on October 5th. WOOHOO! DAR is hoping to raise $7,000 to help us get through the end of the year. Our monthly operating costs are approximately $7000 so this will be a HUGE help for DAR. This amount includes all the money we need for 30 spay/neuters per month including rabies vaccinations, 30 inpatients, 300 Mobile Clinic patients, and salaries for our amazing local staff of 14 people. (Yes, a little goes a long way in Dharamsala).
Here are the details:
Bonus Day begins at

9:00:01 ED

T

(click on the link to see time in your area) on

Thursday, October 5th, 2017

, and ends at

23:59:59 EDT

on

October 5th, 2017

.
There is $50,000 in Matching Funds available and they will be available ALL DAY LONG. They will not run out. Yay.
Cap on donations per donor is $1000
If you have any questions, please reply to this email. We could not do what we do without you AND Global Giving.
PS: USA ONLY
Dharamsala Animal Rescue is SO excited to now be partners with Wooftrax. Guess what this means? You can raise funds for us by just WALKING! yes.. that's right. All you have to do is the following:
1. Download the app here: http://www.wooftrax.com/
2. Enter you name Email and Choose us as the organization you are walking for. You can find us under "California".
3. Enter a dog you want to walk for. It can be your dog, a friends dog, a DAR dog, etc.
4. Click START WALKING!
The more people walking for us, the more funds we raise! Please let me know if you have any questions! Woof!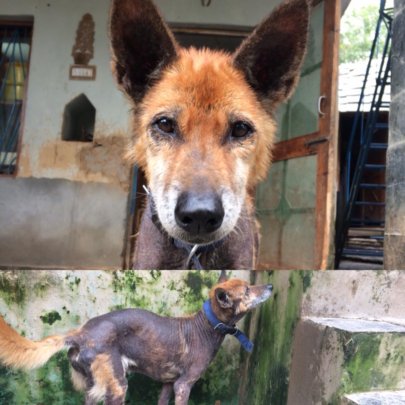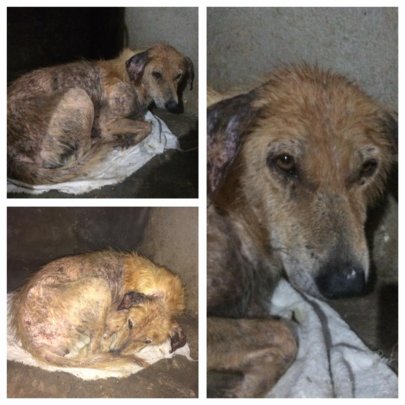 Links: