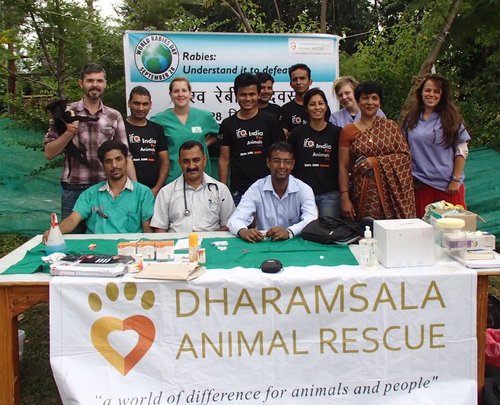 Dharamsala Animal Rescue works to end Rabies with the Global Alliance for Rabies Control

Why World Rabies Day Matters?

Rabies is a neglected disease with devastating consequences.
At least one person dies every ten minutes from a disease that leaves him or her begging for the end.
Up to 60% of estimated 70,000 people are children under 15 years old. 95% of victims are from Africa or Asia, few have access to palliative care that would alleviate the suffering of their final hours.

It's estimated that 20,000,000 dogs are indiscriminately culled every year, in misguided attempts to control the disease (tragically, culls cause disruptions in the population can actually accelerate outbreaks).

84% of the people who die of rabies are from impoverished communities in rural areas of Africa and Asia

India, has the highest rate of death by rabies in the world. 95% of the time, the disease is due to a dog bite.
Educating the Community and Vaccinating the Dogs
This year, DAR teamed up with the DAV School in Dharamsala. 850 children between the ages of 3 and 18 attend the school and DAR, along with the Department of Animal Husbandry of Dharamsala, educated the children on rabies, what to do if they were bit, how to avoid dogs they do not know, and to make sure that their pets and the strays in their communities get vaccinated! AND, we even had some fun. We brought some cute healthy puppies for the children to play with, held a drawing contest, and handed out prizes for correct answers on what they learned that day.
The children also invited their parents and families to bring their pets for free rabies vaccinations by our staff.
It was an important team effort in the community to help us on our way to rabies eradication, part of DAR's mission.
To help us continue to do important work like this, PLEASE consider donation to us on October 15, 2014.
Gloal Giving is offering a
30% match on all donations
up to $1,000 per donor per project, while funds remain. There is
$75,000 available in matching
and matching begins at
9:00 a.m. EDT
and lasts until funds run out or
11:59 p.m. EDT
. There is also $2,000 in bonus prizes available! Here is the link:
https://www.globalgiving.org/projects/dharamsala-animal-rescue/
Thank you so much for your continued support so we can make an impact on the animals and the people of Dharamsala.
With Gratitude,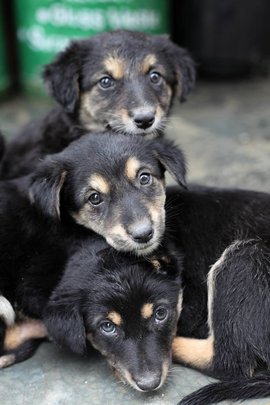 Hi DAR friends!
Today we are going to address a huge problem in our community that really upsets us here at DAR: Puppy
Dumping!!!
For some mislead reason here in India only male dogs are coveted as pets. These 5 little girls were abandoned a couple of da
ys ago. Despite the popular belief that males don't need to get fixed as they can't get pregnant, we suggest ALL dogs get desexed here in India (even the males as it makes them less territorial and aggressive).
Many studies have shown that while there is no difference in the inherent intelligence between the sexes, female dogs achieve maturity faster so they are much easier to train. We have vaccinated and dewormed the five gorgeous, healthy,playful pups. We will work to find them homes, but we know it will be difficult.
Luckily though, they are quite photogenic and one of the photos taken by a volunteer was accepted into the Global Giving Photo contest! We now have the opportunity to win $1000 and also receive some publicity on the Global Giving Home page if we land in the 1 or 2 spots. Currently, we are 7th, so we are hoping that each of you could vote and share with your friends. No ICE WATER necessary : )
http://www.globalgiving.org/poll/photo-contest-2014/
Just click on the same photo you see in this email.
As always, thanks for your support!
Links:
Hey all!
If you do the following two things:
VOTE for DAR's photo in the Global Giving Photo Contest here http://www.globalgiving.org/poll/vote/?pollOptionId=767 where we can win $1000 and gain exposure to more supporters
AND donate 20$ on Global Giving to DAR here https://www.globalgiving.org/projects/dharamsala-animal-rescue/
YOU will be a potential winner for a FREE luxurious weekend trip in Park City, Utah in your own private two bedroom condo for two nights compliments of SKI Magazine and Resorts West (www.resortswest.com). This is perfect for a romantic getaway OR can comfortably sleep up to six if you prefer to have a fun reunion with a bunch of friends!
The winner has one year to use the trip (before September 15, 2015...black out dates apply: Presidents week, MLK, and Christmas through New Year's).
The contest ends on August 29th!
Thanks for your support and good luck!!!
PS.. attached are some photos of where you could be vacationing this year.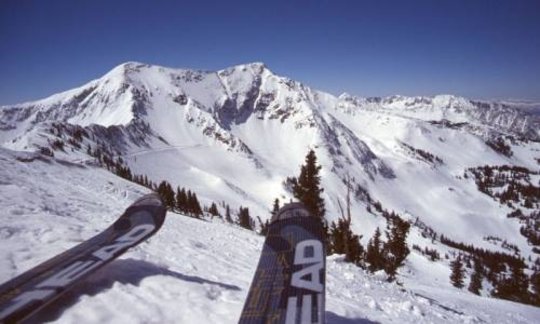 WARNING: Javascript is currently disabled or is not available in your browser. GlobalGiving makes extensive use of Javascript and will not function properly with Javascript disabled.
Please enable Javascript
and refresh this page.