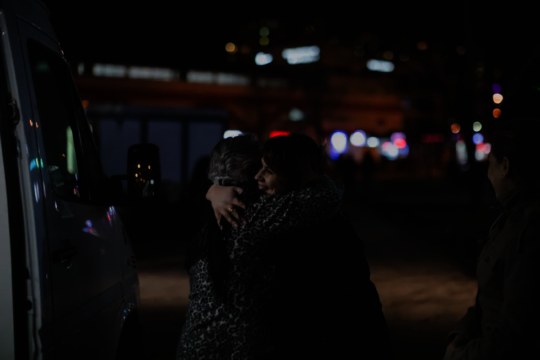 COVID in Moscow. ARF grows new roots and branches.
On March 30 Moscow went on lockdown. COVID pandemic has hit hard on the city as a whole, from education to businesses. Still, people who use drugs once again proved to be one of the most vulnerable and unprotected groups - socially, economically, health and human rights wise. A couple of weeks into the pandemic a lot of our participants have found themselves in very dare circumstances - many lost their random or more regular jobs and incomes while drug-related needs, costs and risks have steeply increased. People who are dependent on drugs, especially opiates, such as heroin and street methadone, were hit heavy. Medical methadone and buprenorphine are banned in Russia, other types of drug treatment include in-patient "detox" with the use of neuroleptics and antipsychotics in state drug treatment centres, but even these centres have started to shut their doors on people with drug problems since the medical facilities were getting converted into COVID-observatories. The first drug treatment departments to close were those for women.
COVID immidiately magnified the harms of drug criminalization. Legal risks have soared. In Moscow most drug trade is made via messengers and dark-web: after completing payment, the user receives geo-coordinates of the newly aquired 'treasure' and has to pick it up in person -- e.g. dig it up in the woods, in a park, find magneted to a bench, a house entrance etc. It is impossible to get drugs by mail as mail is very unreliable and controlled by police. In addition to routine insecurities of going out to unknown places in order to pick up drugs and risking police abuse, extortion of money, arbitrary detentions and arrests, new threats emerged. Streets became empty while the number of cops out actually increased even more - they were assigned to check peoples lock-out permissions. The liability of being out without a permission was yet an additional risk. And of course, getting the virus was a risk in itself. Due to fast-paced economic crisis more people started to seek small jobs in drug business (eg "kladmen" - people who deliver 'treasures' to the hiding spots), which of course made them more vulnerable to police. In response to the unfolding endangering environments, we had to step up our legal services and communicate legal advice and tips via social networks and individually.
We were keen on organizing rapid monitoring of our participants' needs, problems and opinions on how our services could be adjusted. Our case managers had long phone/telegram talks with the regular clients, and in addition, we ran two open community surveys via Telegram. The first ran in the first week of the quarantine, and 400 people took part, the second -- a month later, included a little over 200 people. The first one focused on the new problems and challenges; the latter aimed to capture what resources people used to improve self-support and well-being.
The main apparent problems were poverty-related insecurities and absence of economic safety nets. The response of the Russian government to the COVID problem was to announce two months of vacation, thus putting the burden of citizens support on business and employers, so most people were fired or not paid. In our survey, 58% of people reported that they did not have any money left, or a source of income or support. Among our participants, women sex workers had to bear additional risks - while most still risked their health and provided services during quarantine, but their revenues significantly dropped.
Access to drugs was another major issue, 65% said they experienced a shortage in access and 45% reported increased pressure from the cops. Nevertheless, 37% decided to get drugs in the same way as they did before. Some people chose to stock up with larger quantities of drugs, which made them more vulnerable from the police perspective. But most couldn't afford stock ups, so they continued going out every day. Seven per cent of our respondents decided to go cold turkey and wait for the abstinence to wear off; others chose to decrease the volume and move to pharmacy drugs or alcohol.
As a follow up with drugs insecurities and pressure of isolation, the mental health issues became of top concerns and absence of relevant services became more visible -- 66% participants said that they experienced mental health problems: anxiety, loneliness, depression. Access to any support became more problematic - mental health support in Russia is mostly provided through the private sector, which makes it financially inaccessible for the majority of our participants. But even those who could afford some services now and then before the crisis, had to discontinue due to financial hardship. Many people who struggle with dependence chose NA groups as a source of support but those also closed or moved online. We also had to shut down our tiny office where we usually provide space for community support initiatives: from family groups for people with drug dependency to chemsex support group to NA and clubs of interests. Besides, we used this space for legal/health/psychology consultations and our team meetings and supervision. Without the office, we had to move most of our support initiatives online or on hold. ARF volunteers started a new Telegram group chat focused on surviving quarantine and peer support/fun. We also brainstormed how we could extend our mental health services. We started a telephone/Telegram hotline, engaged with two additional psychologists who agreed to consult our clients regularly. We realized that it is vital to expand knowledge on tools of emotional support to the communities and asked our consulting psychologists to organize webinars.
Globally COVID emphasized the urgency of response to domestic violence. ARF still doesnt have working algorithms to bring up the issue and respond to it. ARF case manager Yekaterina Selivanova is working on the case of a woman and her husband, who both have drug dependence, and he also has a mental health disorder. They have a seven-year-old kid. Periodically, the husband beats and insults his wife, including in front of their son, and this lasts for years. Because of this, she has to leave home, even during the quarantine. She has nowhere to go: she does not have her own living space, job. Women shelters in Moscow do not accept women with dependence. ARF has intensified collaboration with the Center "Sisters" that assists female victims of violence. Sisters will provide training for ARF team of outreach, lawyers and volunteers and help establish an algorithm of working with women who reported domestic or sexual or other abuse (eg by partners, public services or police).
Besides responding to new emergencies, ARF had to change daily outreach and delivery scheme. We normally deliver daily services (5-6 days a week) and materials with the help of our mini-bus and foot outreach, for the new scheme of outreach delivery or prevention materials we had to rely on our participants themselves and this worked solid. In consultation with everyone, we came to the solution to distribute the materials via the networks of regular participants/ community volunteers. Moscow is very spread out, so we agreed with several community volunteers in different districts. Couple times a week we would provide them stocks of prevention materials and HIV self-tests to distribute it in their local networks through contactless arrangements. It worked very well, and while we reached out to fewer clients than usual, we are glad that our services continued to reach the most in need. In two months, we served almost 600 clients and received 27 reports of lives saved from a lethal overdose using our Naloxone. In addition to the satisfaction that we didn't have to interrupt services despite the new challenging environment, it was very inspiring to witness the miracle of community mobilization taking real dimensions. The community networks and systems of mutual help that we aspired to nurture and support through the years suddenly became very tangible and real. A lot of people offered help, and we managed to re-organize our work safely and smoothly.
We also continued to provide case management as people's needs did not decease, although many governmental institutions including hospitals and courts limited their work. Nevertheless, our priority was to ensure that people stay on ARVs and we brought some of our HIV positive participants to the AIDS center. One person initiated ARV with our help during this time. Other importants requests included accompanying to hospitals, to drug clinic, to a police station, recovery of documents, provision of additional clothes and food.
We also continued cooperation with mass media. We helped several journalists who worked on the stories about especially vulnerable groups to COVID, such as people who use drugs and sex workers. One of these stories, called "Thousands in methadone withdrawals. How Quarantine Affects Drug Users" published by Mediazona had gotten under the menacing look of the Head of the State Duma National Security Committee, deputy Piskarev. The deputy was outraged that in such difficult times, ARF provides services to such undeserving group as people who use drugs and blamed ARF for "drug propaganda" and serving the interests of the West, representing a threat to the national security. In several articles that followed the deputy's outrage published by the Kremlin bot factory Riafan and some pro-government TV, the deputy informed that he had initiated a series of inspections into ARF activities by the prosecution and other executive bodies.
The attack on ARF from the deputy and federal media led to a couple very unpleasant consequences - we had to limit access to our website which makes us very vulnerable to sanctions. According to the current law and the spirit of the many new legislative initiatives any harm reduction information or even depicting of a person who uses drugs, not as a menace to the society can be interpreted as drug propaganda. Besides, a major harm reduction donor expressed reservations regarding extending support due to unfavourable spotlight in the Kremlin media. In response to the deputy attacks, ARF cooperated with Amnesty International who linked us with groups providing technical assistance on improving our security protocols. Once again, we received a lot of inspiring solidarity! ARF work has been featured in several supportive publications such as this large feature of our COVID work on Meduza care and so many people reached out to us to express support! Once again we were happy to witness that overall public debate on drugs and drug policy has shifted from stigma and myths to understanding, humane and supportive perspective and deeper understanding of drug policy realities. To compensate for the web-site closure we have extended our social media work and started a new podcast on drugs and harm reduction.
ARF continued to document challenges in access to health, cases of discrimination and human rights violations of people who use drugs. In addition to reporting to press, we have reported these problems to various state and international organs. In a letter to the Moscow City Health Department we indicated that refusal to provide drug treatment services puts individuals at risk of overdose deaths, infections and forces to criminal activities. We have wrote similar letters to the Ministry of Health and to the Ministry of Internal Affairs and to the Government of the Russian Federation suggesting to develop a response to vulnerable groups during COVID. In addition ARF continued its human rights documenting work and included information about COVID response into its reports to the UN human rights bodies such as Committee on Elimination of All forms of discrimination against women and the UN Special Rapporteur on the promotion and protection of the right to freedom of opinion and expression.
In conclusion. Covid has once again highlighted the severe vulnerabilities of our participants, most importantly absence of economic safety, absence of any meaningful support from the government structures in situation of economical crisis; absense of access to meaningful drug treatment and that drug services will be the first to be withdrawn in case of any next emergency such as COVID; absence of access and huge need for to mental health services combined with substance use/abuse counceling; lack of PWUD-friendly GBV services and lack of addressing GBV from harm reduction services providers such as ourselves. The COVID epidemic has once again proved that in the context of dictatorship and concervative ideologies in which we are operating the health authorities are not capable of protecting vulnerable citizens and its not in their interests. In such contexts, sustainability of health response should be built around investing in the communities and their resilient and lasting systems. The COVID crisis has highlighted the strengths and resourcefulness of our communities, including among people who use drugs regularly, recreationally but also with wider public that shares the ideals of humane and supportive drug policy. Covid challenged us to refresh services we already established and to look at the new challenges seeking for new responses. We are grateful to all our allies who inspired us with solidarity and strong commitment and to all of you who kept supporting our effort through the difficult times!
On Wednesday 15th July the GlobalGiving will give us an opportunity to raise for our new needs and challenges by matching donations on their July Bonus Day. They offer generous matches on larger donations:
a gift of $100-$499 will be matched at 15%
a gift of $500-$749 will be matched at 30%
a gift of $750-$1,000 will be matched at 50%.
This is an opportunity for us to start building on the lessons of COVID and develop our new directions of work: mental health support system, GBV algorithm, alternative financing through investing in community initiatives (still in exploration), volunteers education. Any smaller gifts and especially recurring donations will be greatly appreciated - such donations help us to plan a little bit better. So please wait for July 15 if you can share a larger gift with us, or make a donation now via our GlobalGiving page.
In solidarity,
ARF team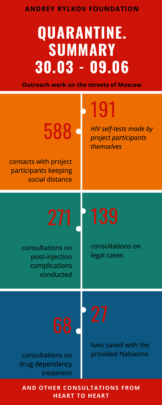 Links: